Donald Trump administration say deh go spend FCFA 44 billion for helep Nigerian refugees for Cameroon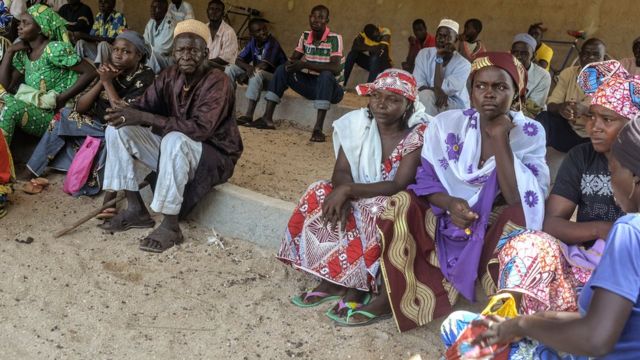 America don spend FCFA 44 billion for helep Nigerian refugees for Cameroon.
Us Deputy Assistant Secretary of State for Population, Refugees and Migration, Richard Albright bin dey Cameroon for check challenges and weti deh get for do for helep refugees for Far North region.
"We don spend FCFA 44 billion for helep refugees for 2017/2018 and we don di assist for humanitarian operations for Far North and oda part for Cameroon", US official, tok afta e visit Minawao refugees camp for Far North Cameroon.
De official for Donald Trump e administration tok about de moni weh America don spend for helep refugees for meeting with Cameroon Minister delegate in-charge of Commonwealth Felix Mbayu, national television, CRTV tok.
Cameroon na home for 52,000 Nigerian refugees for Minawao refugees camp as deh run away from Boko Haram form border towns in Nigeria.
"Plenti assistance don reach Nigeria refugee population for camp weh UN agencies and NGOs di care for. We di glad for de cooperation weh e dey between de agencies and Cameroon goment for give de population weti deh need", Richard Albright tok afta e visit de Minawao cap with US Ambassador Peter Henry Barlerin.
De refugees dem thank di US officials and pipo for United States of America for dia support.
De US statesman visit Minawoa afta Cameroon Minister for Territorial Administration, Paul Atanga Nji bin visit de camp some weeks ago and also dash some tins, laik oil soap and rice for de refugees.