House to rent: Areas for Lagos young pipo fit live wey no too cost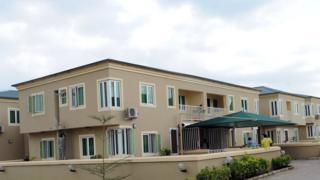 Housing for Lagos cost no be small, to even find beta house with no comma wey go reach pesin pocket na tori for anoda day.
Population for Nigeria don climb reach 182 million and half of dis population na young pipo. Lagos state alone get population of about 21 million pipo. Infact sef, United Nations bin tok say by 2050, Nigeria go become one of di kontris wit di highest population for world.
As more and more pipo dey find way to come butter dia bread for Lagos, to find good house for young pipo dey hard day by day.
If you be young pesin wey still dey hustle, some good areas dey wey you fit stay for Lagos wey di house rent no go hook you for neck like bow tie.
Yaba
Top of dis list go be Yaba, di technology hub for Nigeria. If you dey work for technology field, to live for Yaba go favour you die because your office fit even dey your backyard. If you dey make around 100,000 naira per month, just go find beta miniflat wey di rent go dey around 300,000 - 400,000 naira per year. If your salary no reach dat one, you fit still see self contain for 150,000 - 250,000 naira. Even if you dey work for Island, you fit still rent house for Yaba as na just around 20 minutes e go take you to reach your office but dat na if third mainland bridge traffic no wear pant dat day.
Surulere
Surulere na anoda correct area for Lagos mainland wey young pipo fit stay. Di night life here na helele and to flex for Lere as pipo dey call am, no cost like Island flexing. Surulere na also di headquarters of sports for Lagos wit stadiums for di area. If you be fitfam, Surulere good for you to stay. Dis place make sense well-well for pipo wey dey work for Island as na just 15-20 minutes e go take you to reach your office. House rent here na around 350,000 - 500,000 naira per year for miniflat.
Ogba
Ogba na one small town wey dey for Ikeja-Ojodu Berger axis of Lagos. House rent here no too cost, with 500,000 naira, you fit get beta 2 bedroom flat. Dis na correct area for pipo wey dey work around Ikeja as e no far at all. Flexing spots even yakpa for Ikeja so no dull moment for you here.
Ajao Estate
Ajao na anoda good area wey near Ikeja. So if you dey work for Ikeja axis, Ajao no be bad choice. Miniflat no too common for dis area so you fit just find padi wey you and am fit share 2 bedroom flat. House rent for 2 bedroom flat for Ajao dey around 500,000 to 600,000 naira. One bonus for Ajao be say e near International Airport well-well.
Gbagada
Gbagada dey di middle of Lagos so to waka go most places from here, weda na for Island or mainland no too hard. If your dey work for Island, you fit link third mainland bridge direct from Gbagada.