For seka 'election hold-up' march, Ndoki Michele and 45 odas go appear for court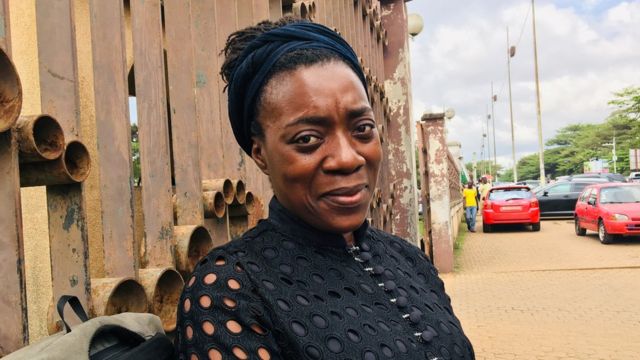 Ndoki Michele and 45 Cameroon Renaissance Movement, CRM opposition party mimbas go appear for Douala Court of First Instance for number 6 moon for November for answer why deh wan incite population.
Afta constitutional council announce say President Biya don win October 7 elections, opposition CRM party president Maurice Kamto say e no gree de results, say deh go protest de election hold-up.
Na so Barrister Michel Ndoki and odas komot march for Douala, police catch, lock dem and later free dem afta deh take dia statement and now dey go appear for court.
Wen deh bin march for Douala police pipo push Ndoki for gutter and some pipo dem wound wen deh bin di march with peace leave for hand.
Barrister Ndoki Michele tweet about de convocation for say make e appear for court, as e say simple peaceful march don turn na crime.
De convocation weh deh send'am for Ndoki Michel say e join kombi dem, say e join e kombi dem for organise meeting, and march for protest presidential election results for road weh deh no declare de march.
Also say deh no respect governor e oda weh e stop march for all parts for de region. Say for organise dis march na for crime and deh di push population for komot protest.
President Biya win October 7 election and deh swear e as president officially for number 6 day for November weh na also anniversary for e 36 years for pawa. Kamto and e militants still promise for march.