Daniel Prude video, Jacob Blake, George Floyd death provoke fresh protests for US 'Black Lives Matter'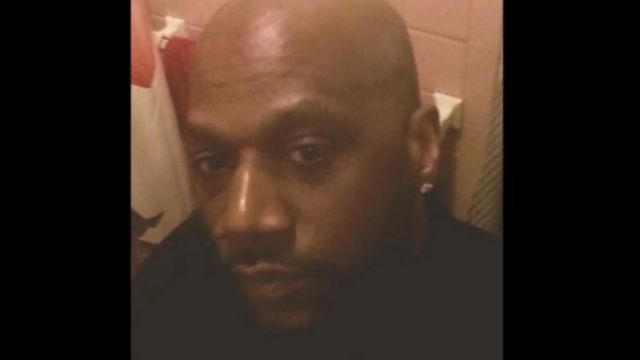 Daniel Prude bodi cam video wey show im death inside di hands of police officers for New York dey make blood hot.
Prude death video show one unarmed black man die for New York state of America afta police catch am and hold am face down for road for about two minutes, video from body camera show.
Tori be say di 41 year old bin dey suffer from mental health issues when police grip am for March.
He die for hospital one week later. Im story just enter public afta im family hold press conference.
Prude die two months before di killing of George Floyd start world wide protest.
Floyd die in May, 2020 afta one white policeman kneel down for im neck for nearly eight minutes.
Tensions don start again afta pipo hear about how police shoot black man Jacob Blake seven times for back and paralyse am during arrest for Kenosha, Wisconsin, on 23 August. Im death don lead to big protests for di city.
How Daniel Prude take die?
Mr Prude brother, Joe, call police for Rochester, New York, on 23 March as im sibling begin suffering from acute mental health problems.
"I phone call for my brother to get help, not for my brother to get killed," he tok for di Wednesday news conference.
Di warehouse worker from Chicago and father of five, Daniel Prude dey visit im brother at di time of im death.
Police body camera footage wey di family collect through public records request show Mr Prude, who dey run naked through di streets for light snow before police arrived, lying with nor arm as officers hook am for ground.
The video show say Mr Prude obey immediately when officers arrive di place and order him to lie on for ground and put im hands behind im back. im dey say: "Sure thing, sure thing."
He become angry, at times swearing at di officers wey surround am and spitting, but he no appear to do any physical resistance, according to di footage.
Mr Prude tell officers say im get coronavirus, and they put a "spit hood" over im head. "Spit hoods" be mesh fabric hoods placed over di heads of suspects to protect officers from detainee saliva.
Critics wey oppose dia use dey be distressing and humiliating, fit cause panic in di detained person, and make am harder to notice if prisoner dey fina am diffiult to breath.
One officer bin dey press am down with both hands on Mr Prude head and saying: "Stop spitting."
Afta he stops struggling and goes quiet, one officer say: "He feel pretty cold."
Medics try to revive am before dem carry am into ambulance. Dem take am off life support of 30 March.
Di family lawyer say di reason dem no make di case public earlier na say e take months for police to release dia video.
For statement, New York state attorney general call di death "tragedy" and say dem dey do investigation ontop am. Dem never suspende di officers wey do di tin.
Hundreds of pipo bin enta road for di Wisconsin town of Kenosha, to do I-no-go-gree sake of di shooting.