How Hurricane, Cyclone, Tornado and other natural disasters take different?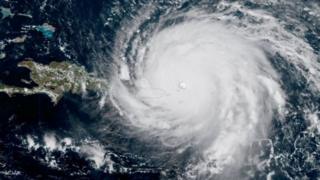 Na just last week wey hurricane Harvey cause serious damage for Texas, now Irma don start im own.
Dis na hurricane season for countries wey dey di Atlantic region.
And you go don dey hear things like Storm, Tornado, Cyclone, Hurricane, Tsunami, etc etc.
So which one be which, and how dem take different?
Hurricane: type of storm wey get plenty-plenty rain plus strong wind. Sometimes sef thunder go follow join.
Tornado: air wey dey rotate with force from bottom of cloud come reach ground. Tornadoes dey very short and fit last reach one hour.
Tropical storm: dey form on top tropical oceans, and move with strong force and heavy rainfall.
Tropical cyclone fit be hurricane, typhoon, tropical storm or tropical depression depending on im location and strength.
Tsunami na when big wave on top water start because earthquake happen for under water.
Avanlanche na rush of snow for hill or mountain. Avalanche fit happen for any slope, e get im season and e get some areas wey e di happen well well.
Mudslide na wen soil for area wey big, mix with water come begin flow very fast from one place to another.
Flash flood na dangerous kind of flood with heavy rain wey carry thunder. Things wey dey cause am na mudslide and when dam break.
Monsoon na wind from Asia wey dey bring heavy rain and dry weather, depending on di time of di year wen e come.
Storm na disturbance of atmosphere wey dey violent and e dey carry strong breeze, rain, thunder, lightning, or snow.