See di free courses Oxford, Cambridge and others dey offer for internet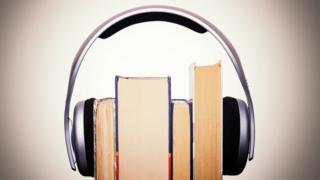 To study for some of di top universities for di world na long thing wey most people no fit afford.
No be only say di courses too dey expensive, but for most universities to accept you sef as student, you need to meet some criteria wey dey high well-well.
Also, many of di courses need interview and every year people dey fail for dia.
But thanks to internet and di effort of some of di school dem e don dey possible to do some of these courses and you no go pay anything at all!
Dis na how to study for some of dis ogbonge university for di world free on top Internet.
1. University of Oxford
According to di latest list of di top 1000 universities wey British Magazine, Times Higher Education (THE) dey publish every year, na University of Oxford for UK dey first position.
Na only two countries dey top of di list - di United Kingdom and United States, so if you go like to take dia courses, make you get am for mind say dem go teach most of dem for English, although dem dey subtitle most of dem.
Di 10 best universities for di world
Position
School
Country
1
University of Oxford
UK
2
University of Cambridge
UK
3
California Institute of Technology
US
4
Stanford University
US
5
Massachusetts Institute of Technology
US
6
Harvard University
US
7
Princeton University
US
8
Imperial College London
UK
9
University of Chicago
US
10
University of Pennsylvania
US
Di university get some free courses online wey you fit get as podcasts, texts and videos.
Dis na some of dem:
Approaching Shakespeare (Literature)
Elements of drawing (Art)
Bioethics: an Introduction (Philosophy)
Building a business (Business)
Demographics trends and problems of the modern world (Sociology)
2. University of Cambridge
Di University of Cambridge, English too, na di second ontop di list of di world best for di 2017 edition of Times Higher Education.
Dis na some of di courses wey you fit study free ontop Internet:
Basic Chinese (Languages)
Basic German (Languages)
Arabic essentials (Languages)
Marxism (Philosophy)
Adaptation to climate change (Environmental sciences)
3. California Institute of Technology (Caltech)
California Institute of Technology, for United States, Caltech na private centre wey specialize ontop Science and Technology, and e dey Pasadena.
Dis na some of di examples of di free programmes wey dem get:
Getting Started in Cyro-EM (Biology)
The evolving universe (Astronomy)
The science of the solar system (Astronomy)
Drugs and the brain (Biology)
Machine learning (Computer science)
4. University of Stanford
When di founder of Apple, Steve Jobs, give im famous talk wey im call "Find what you love" 2011, inside di University of Stanford, where im study but no graduate, im make di ogbonge university more popular.
See some of di course di school dey offer for free ontop Internet:
Cryptography (computer sciences)
Health across the gender spectrum (Medicine)
How to think like a psychologist (Medicine)
Digital photography (Arts and humanities)
Algorithms (Computer sciences)
5. Massachusetts Institute of Technology
Dis famous MIT, na private university wey dey Cambridge, US state of Massachusetts, also get im own list of free courses ontop Internet wey be:
Electromagnetic interactions (Nuclear science and engineering)
Law and society (Political sciences)
Economic analysis for business decisions (Economics)
Planning, communications and digital media (Urban studies)
Developing musical structures (Music and theatre)
6. Harvard University
Also for Cambridge for US, Harvard University dey offer courses wey di public fit benefit from.
See wetin dey available for dia edX platform:
Ancient masterpieces of world literature (Literature)
Humanitarian response to conflict and disaster (Sociology)
Science and cooking: From Haute Cuisine to Soft Matter Science(Science)
Visualizing Japan (1850-1930): Occidentalization, protest, modernity (History)
Architectural imagination (Architecture)
7. Princeton University
Princeton University, for Princeton, New Jersey, na di fourth oldest for US and di world seventh best, according to di THE report.
Some of dia courses online na:
Making government work in hard places (Political sciences)
The art of structural engineering: Bridges (Engineering)
Writing: The science of delivery (Social sciences)
The brain: A user's guide (Biology)
Global history lab (History)
8. Imperial College London
For London, Imperial College get courses wey dey open to Internet users, e focus on business and economics:
Accounting essentials for MBA success (Business)
Data analysis essentials for MBA success (Economics)
Finance essentials for MBA success (Economics)
Maths essentials for MBA success (Economics)
9. University of Chicago
Di University of Chicago dey ninth place for di list of best school.
See sample of dia free online courses na:
Understanding the brain: The neurobiology of everyday life (Biology)
Critical issues in urban education (Social sciences)
Global warming: The science and modeling of climate change (Environmental sciences)
Asset pricing: (Economics)
Sales strategies (Business)
10. University of Pennsylvania
See selection of dia online courses wey dey free:
Modern contemporary American poetry (Arts and humanities)
Introduction to marketing (Economics/business)
Vital signs: Understanding what the body is telling (Biology)
Greek and Roman mythology (History and philosophy)
Design: Creation of artefacts in society (Art)