How to comot everything wey Google know about you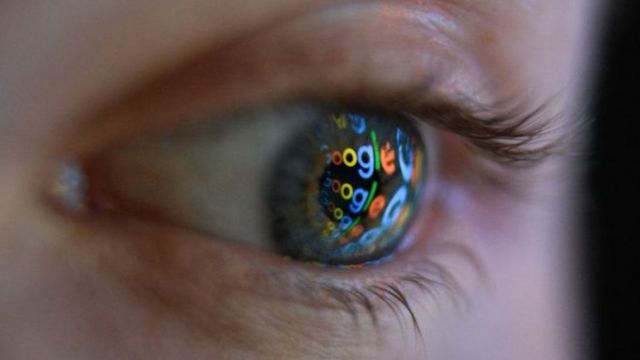 E know wetin you dey search for, wetin dey interest you, and the websites wey you dey visit, and plenty other things.
We dey talk about Google, di world most popular search engine.
"When you use Google we services, you dey trust us with your data."
Dat na how di tech giant dey open all mouth tell dia users wetin dem fit expect for di first line of dia privacy terms and conditions.
But wetin you fit no know na say Google dey give di chance to comot any information wey dey dia "My activity" section.
You fit do so with dis simple steps.
1. Delete my activity
Every time you do one Google search, di company go always link am with your account.
E dey also register every movement wey you make, like if you fill out form or browse through your inbox for Gmail.
All dis data dey inside site wey dem call "My activity" - and na dat place you need to go.
You fit use di search function to find di real thing or pages wey you wan delete (and then find oda things wey join am if you need) or you fit delete all products or selected products with special date.
Di "nuclear option" na to delete "all products" for "all time".
Na so warning go show from Google about wetin fit happen if you choose dis one, but for real life, if you comot your Google search history and di record of your browsing e no mean say bad thing go happen, not even on top how your Google account and applications go dey work.
2. Delete all di activity for your on YouTube
Google dey also tracks check all you searches and wetin you watch on top YouTube.
But dis na also something wey you fit deleted sharp-sharp. First click on top "History" wey dey di left-hand menu, then click on "Clear all search history" and "Clear watch history".
Or you fit choose special searches or watched items to delete.
3. How to delete everything wey advertisers know about you
No be only say Google know everything about you, but dem dey pass dis information give advertisers.
Dat na why you dey always see adverts wey dey match your search history.
But no worry - you you fit see di kain information wey dem dey pass to advertisers.
To do dis one, log in to your Google account, make you enter di "Personal info & privacy" section.
Wetin you dey look for dis time na di "Ads Settings" option. Click on top am and press "Manage ads settings".
Then you go see option for "Ads personalisation". If you deactivate dis one, you no go dey receive adverts wey dey related to other information wey Google get about you.
Di option not to receive adverts at all no dey there sha.
Google go warn you say dis one no make sense for you, because you no go fit dey see advert wey get connect to things wey you like, but na you get di right to choose.
4. Delete your Google location history
If you dey use Android device, Google dey keep list of places wey you bin don visit with your phone or tablet with dia Timeline function.
You fit comot di location tracking, and delete all di history, or one day or over some time. You fit even delete comot trips or stops by once you press di waste basket button.