How to make new paddy-paddy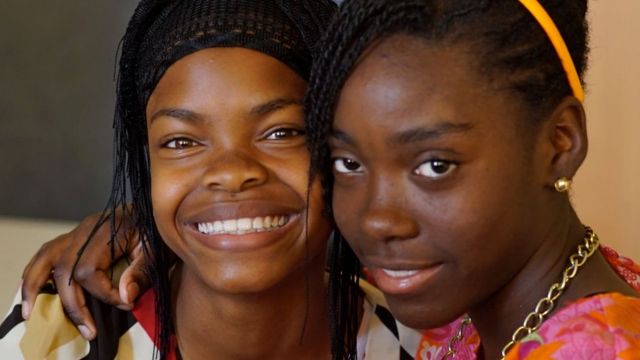 You don ever wonder why e dey easy, simple and natural for pikin dem to make friends, but e hard for adult?
Plenti adults dey complain of loneliness. But e no need to be like dis.
See some simple step wey adult fit use make new friends.
Correct way to meet new pipo and friends na to join group, club or class wey dey base on sometin wey you like to dey do.
You already share di same interest wit di oda pipo wey dey come di club- and chances fit dey say una go get oda tins in common too.
No fear to try out sometin new either: You fit begin take taekwondo lesson or life drawing and you fit find out say you get talent for am and also connect wit one pesin or two wey get your same mind along di way.
2. Volunteer
Anoda way to meet pipo wey you fit no ever see through out your lifetime, na wen you volunteer to do sometin wey you care about for free, either for your community or anoda side.
Most pipo wey dey volunteer to help odas, get quality like kindness and giving - wey be ogbonge qualities to look for wen you want make friend.
Wen you meet someone wey just click wit you, weda for wedding or gym, ask am for dia phone number or email address - no just feel say time dey and you go see am again.
E fit look as if say you dey forward, but call dem di next day and tell dem how much you dey happy to meet dem.
Suggest make una go sidon some wia to drink, stroll out, go cinema or gallery.
Di friendship fit no last but at least you try to take di first step to make di pesin your best friend.
4. Say yes
If new friend wey you meet invite you for dinner or give you theatre ticket, just say yes.
Sometimes e fit dey somehow - like say you dey on your own out of your comfort zone - but if you no try sometin, you no go sabi how e be.
If you know say you no fit come, just use respect tell your friend di truth - but make am dey clear say you like make e still invite you to sometin again in di future.
No be everi relationship you work hard to make work go true-true work out - but if you dey worry about say dem go reject you, you no go ever get any wia.
If you suggest make you and someone new meet and dem turn you down, no be di end of di world.
Maybe dem no be for you. Afta all plenti odas still dey wey go like be your friend.
6. Turn colleagues to your friends
Most of us dey spend more time wit our colleagues than wit our family, so e go make sense to try to make friends wit dem.
Sometimes e dey hard to tok oda tins apart from "office chat" but try to open up to one colleague - dem fit also open up back to you.
Say yes to afta-work drinks - even if you don tire - or ask some body for your team make im stroll down wit you go chop during di lunch break.
If you comot from your desks, e go make am dey easy to tok about tins outside work and help you make di change from workmates to friends.
No shame to question on top wetin dey your mind, ask pipo about demselves - most of us dey enjoy to tok about our own lives.
If you listen well-well, and refer back to tins for di future, you dey di correct road to friendship.
8. Do correct tins wey mata
Little tins, like to remember birthdays dey important to build strong friendship.
But sometimes na wen tins really dey down you go fit really prove your worth.
If someone dey go through tough time then do correct tin wey go mata to di pesin.
You fit send food wey you prepare for house wen your friend no well, or help carry am go hospital - dis little tins fit show di kain great friend wey you be.
New friend fit come trough different shape and size - dem fit be 17 or 70, pesin wey like dog or cat, pesin wey like music, theatre or odas.
Remember say opposites dey attract and make you no judge somebodi di first day wey you see am - give everybodi anoda chance.
Tink of all di pipo wey you bin tink say dem dey bad wen you first met dem but wey you come later find out say na correct pesin.
E no dey common say you go become paddy-paddy wit someone overnight.
Make you give new friendship room to grow and continue to dey invest - trust na wetin dem dey built wit time.
Di most important part to make new friends na to believe on top wetin you get to offer.
Make you Work to dey feel positive and put time to dey care for yoursef.
American singer Rihanna say she and Drake no be friends again but dem no be enemy