Morre Vidal Sassoon, o cabeleireiro que revolucionou os penteados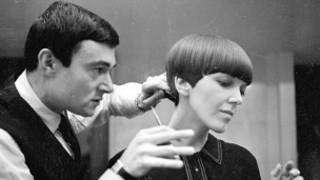 The British-born hairstylist Vidal Sassoon has died at his home in Los Angeles. Sassoon was credited with revolutionising hairdressing during the 1960s, and went on to found a multi-million dollar international business of fashion and beauty products.
Reportagem: Alastair Leithead
Clique aqui para ouvir a reportagem
His creative cuts helped dress a cultural revolution in the 1960s, and his products have had a place in the world's bathroom cabinets for decades. Vidal Sassoon was born in Britain and opened his first salon in London in 1954, giving what he called "geometry" and "architectural shapes" to hair.
His styles freed women's fashion from the high and heavy 'beehives' into cuts that were easy to manage. Wash-and-wear styles like the bob cut fitted in with the emerging feminist movement. "Women were going to work and assuming their own power," he famously said. "They didn't have time to sit under the dryer."
He expanded his salons in the UK and US before branching out into shampoos and styling products. Vidal Sassoon died at his home on Mullholland Drive in Los Angeles after a long illness. Reports have suggested he'd been suffering from leukaemia. He was 84.
Clique aqui para ouvir as palavras
cabinets (armários de banheiro) cupboards
freed (liberou) liberated
beehives (penteado colméia) 'beehive' hairstyle where hair is piled high on top of the head
wash-and-wear (lavar e secar, penteados práticos) styles that look good without needing to use a hairdryer
bob cut (estilo chanel) hairstyle where hair is cut at jaw-level
emerging (emergente, que começa a aparecer)starting to appear
assuming (assumindo) beginning to have
expanded (expandiu)grew the business of
branching out into (diversificar, ramificar) extending his business to include
leukaemia (leucemia) a serious disease in which too many white blood cells are produced