Campeonato inglês é mais rico do mundo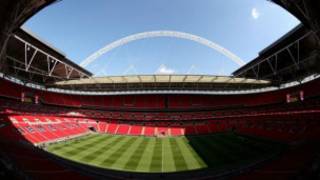 The English Premier League remains the one with the highest income in world football, according to a new survey by consultants Deloitte. It's calculated that revenues at the 20 Premier League clubs will have grown by 28% over the last season, to 5.4 billion dollars. But high wage costs mean that most of that money will have been paid to the players.
Repórter: Theo Leggett
Clique aqui para ouvir a reportagem
The wealth of the English Premier League was boosted this season by new domestic television deals, which are expected to generate nearly 6 billion dollars over three years. Commercial revenues, from sponsorship and merchandise sales have been growing rapidly, especially at Manchester United, Manchester City and Liverpool.
However, wage costs have also been increasing. In the 2012 to 2013 season, they accounted for 71 percent of overall income, while the money spent on player transfers grew by nearly a third, to 1.2 billion dollars.
As a result, although the Premier League is the richest in Europe, it is not the most profitable. That title goes to Germany's Bundesliga, which operates strict cost controls and limits the share of income which can be spent on players' wages.
Clique aqui para ouvir as palavras
boosted increased
deals financial agreements
generate make (here, money)
revenues income/money
merchandise goods and products
accounted for part of the total (of something)
profitable that results in money being made
strict strongly controlling the behaviour of something