What now for Wayne Rooney and Manchester United?
Last updated on .From the section Sport
The date Tuesday 19 October 2010 will be long remembered at Old Trafford as the day Manchester United manager Sir Alex Ferguson dropped the bombshell that star striker Wayne Rooney wanted to leave the club.
The 24-year-old England forward has helped United to three league titles and a European Cup since joining from Everton in 2004, but now he looks like he will be playing his football elsewhere in the future.
Speculation is now in overdrive: Where will Rooney go? When will Rooney go? What will happen to United?
We look at some of the key questions.
WHAT HAPPENS NOW?
Rooney's current deal finishes at the end of the 2011/2012 season.
The next transfer window is in January and the likely outcome, as things stand, is that the striker will leave then - an option which is likely to suit both parties, with United getting the biggest fee they can from the sale and Rooney leaving at the earliest opportunity.
This would also benefit Everton, who have a 25% sell-on clause of any future transfer fee above the £27m the Toffees sold him for. So if United sell Rooney for £57m then Everton will get 25% of £30m.
However, Rooney could also stay at United until the summer of 2011 and then buy out the remainder of his contract - for Rooney that is about £5m plus a small compensation fee - which he is entitled to do so under the Webster ruling.
Article 17 of Fifa's Regulations for the Status and Transfer of Players states that a player who signed a contract before the age of 28 can buy himself out three years after the deal was signed.
According to The Independent newspaper the striker has the right to invoke Article 17, but members of the European Club Association, which includes all the big sides, apparently have an unwritten agreement that they will not exploit the Webster Ruling.
WHERE WILL ROONEY END UP?
Manchester City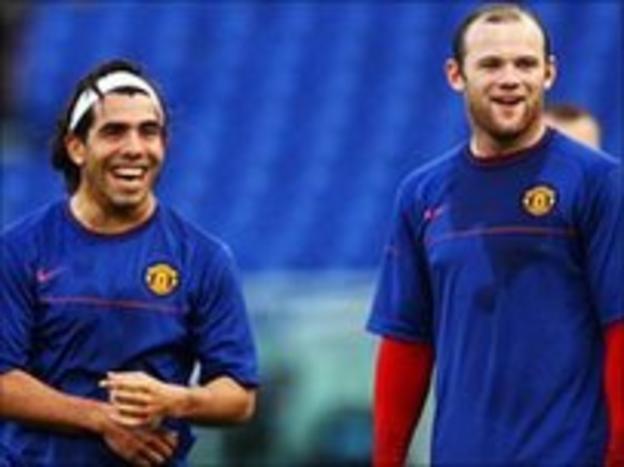 If a bidding war were to break out for Rooney's signature, there will only be one winner.
City have deep enough pockets to not only make him the best-paid player in the world, but finally tip the scales in the struggle to become Manchester's biggest club.
A short taxi ride to Eastlands would be the easiest move for Rooney from a lifestyle point of view, but do they need him? Maybe not. Will that matter? Probably not.
And if as reported City are paying Yaya Toure a weekly wage of £200,000, Rooney will be handsomely remunerated for moving.
The furore surrounding Carlos Tevez's move from United to City in 2009 will look like a minor skirmish compared to the reaction to a deal for Rooney, but if the player can live with the contentious nature of the move, then it's a goer.
Chelsea
Chelsea's big advantage is that they're not Manchester City, with manager Carlo Ancelotti reportedly open to the idea of a move for Rooney.
With two strikers the wrong side of 30, the Chelsea boss may see Rooney, 25 on Sunday, as a long term replacement for Didier Drogba, who has already stated his desire to end his playing days back at Marseille.
But with Drogba unassailable as the team's leader of the line in the short term, Ancelotti may want to use Rooney as a deeper-lying partner to the Ivorian.
Although Chelsea owner Roman Abramovich has tightened his belt in recent times, the Russian billionaire could be persuaded to loosen the purse strings for a player of Rooney's standing.
Real Madrid
If Rooney decides to go abroad, a move he is reportedly open to, Jose Mourinho's Real Madrid are surely his most likely destination.
Madrid have a history of snapping up United's wantaway stars, as they did with David Beckham and Cristiano Ronaldo.
Money is always available at Madrid when a possible 'Galactico' is up for grabs and the fact that Rooney and Ronaldo have proved a lethal combination in the past only adds to the possibility.
Any potential deal is likely to hinge on the viability of a swap deal for Gonzalo Higuain or Karim Benzema, in whom United have previously expressed an interest.
Barcelona
Barcelona have assembled perhaps the most complete set of footballers in the world, and the chance to add Rooney to their squad will tempt them. But, having spent £35m on David Villa in the close season, they may see Rooney as an unnecessary expense.
Inter Milan
The Champions League holders have made few changes to the squad that former coach Jose Mourinho guided to glory in May. They have the proceeds of the sale of Mario Balotelli to Manchester City, but will they be able to compete with the wages that City will be able to offer Rooney?
Liverpool
In what would be another controversial move for Rooney, Liverpool may offer the opportunity of a swap deal for Fernando Torres. But with Rooney's Evertonian heritage and the lack of Champions League football, the deal looks unlikely from the outset, even with new owners NESV freshly installed.
Bayern Munich
Another outside bet, but last season's Champions League finalists would relish the opportunity to add Rooney to their ageing strikeforce.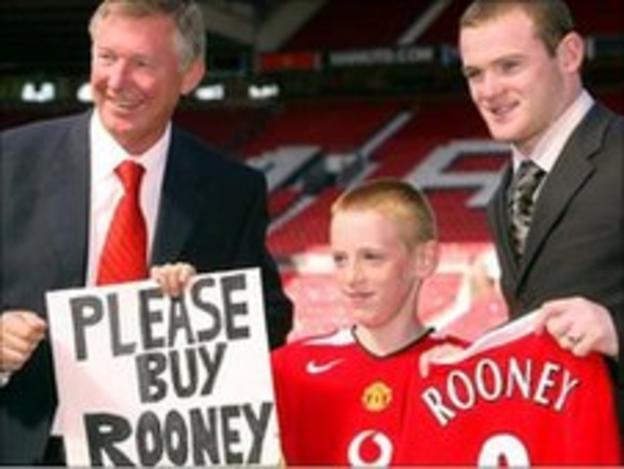 Miroslav Klose is 32 and with the likes of Thomas Muller and Franck Ribery in the team, Rooney would have the service to set the Bundesliga and the Champions League alight. But does Rooney want to play his football in Germany?
Manchester United
It appears as though Rooney has burned his bridges at his current club, but could a dramatic U-turn be on the cards?
Perhaps not, since what Ferguson claims is a "very good" offer from United has not been apparently good enough for Rooney.
Ferguson has left the door open for Rooney to change his mind, but it's a long way back if he intends to repair his damaged relationship with the manager and, no doubt, the fans.
WHAT WILL ROONEY'S EXIT MEAN FOR UNITED?
If Rooney does depart United, how do the club move forward?
United can take some solace that Dimitar Berbatov has rediscovered his scoring touch. Javier 'Chicarito' Hernandez has shown glimpses of what he can do but the Mexican remains largely unproven, and United look light up front.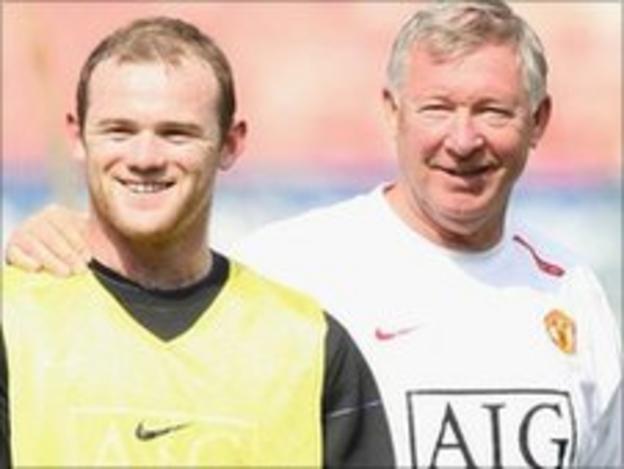 From the £40m-plus that United will receive for Rooney, Ferguson will be under pressure to reinvest that in a single blockbuster swoop to prove that the ambition of the Glazer family, who own United, matches Rooney's.
But with January a difficult time to buy, Ferguson may have to wait until next summer to bring in anyone of note.
As for Rooney, unless he opts to stay at Old Trafford, his choice of future club will prove contentious.
Reporting by Michael Da Silva and Saj Chowdhury