Cumberland wrestling round-up
By Roger Robson
Cumberland wrestling expert
Last updated on .From the section Sport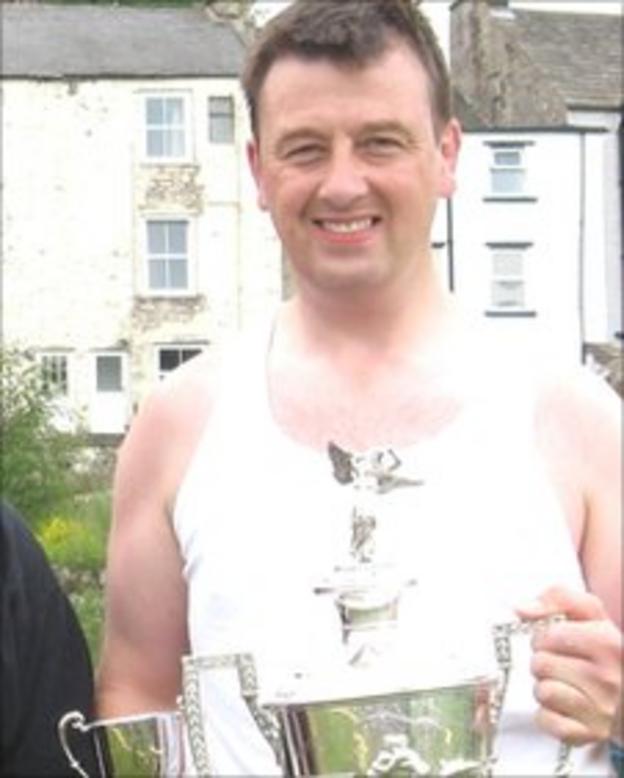 The world championships of the Cumberland and Westmorland Wrestling Association were allocated to events throughout the North of England at last week's Governing Board meeting.
Applications were plentiful from aspiring events, and championships will take place throughout Cumbria and Northumberland, reflecting the main centres of wrestling, based round the existing academies.
Five events are based in the Kendal/Milnthorpe catchment area, three each in Northumberland and the Carlisle area, and one out west where the Waberthwaite Academy keeps turning out the wrestlers.
The first champion to defend his title - if he is still young enough - is William Atkinson of Kendal.
Last year he had to travel to Alwinton in the Northumbrian hills to win his under-15 title.
The event on 19 June this year will be staged a few miles down the River Coquet at Rothbury Vintage Rally, in a field only metres away from the school where the Rothbury Academy meets for training.
Rothbury Academy coach Darren Whitfield has a special interest in one of the other championships, for he is the holder of the All Weights title, won at Alston Gala last year.
This year's Penrith Show has been particularly supportive of the wrestling and it is appropriate that they are hosts for 'the big one'.
The busiest champion will be Andrew Carlile, one of the main coaches at Carlisle Wrestling Club, and holder of no less than three titles from last year.
Carlile begins his defences at the end of August when the 11st Championship is at Crosby Ravensworth Show.
It is an event which like Penrith has been making a positive effort on behalf of our traditional wrestling, and fully deserves the honour of staging a championship which has had the same fine silver trophy since 1907.
A week later he defends his 10.5st title at Hesket Newmarket.
Finally, in late September, he heads down to the far western corner of Lakeland to defend his 12st title at Eskdale Show.
The last championship of the year is the 15 stones at Alwinton Show.
There have been many stirring championship battles over the years in the big Alwinton ring, and it is particularly appropriate that some of the big Northumbrian lads will be wrestling in front of local support - not least, Andrew Ord, the present 15st champion.