Manchester United aces among those who may quit Twitter
Last updated on .From the section Sport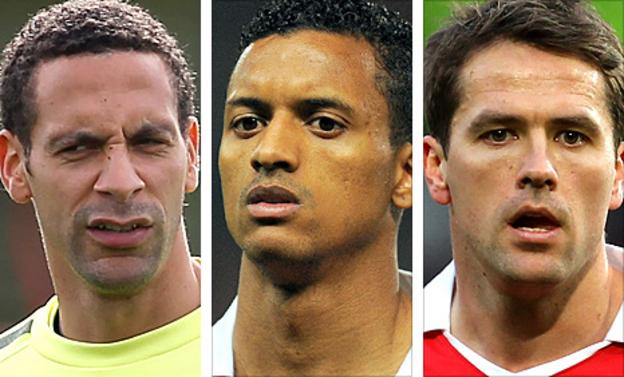 Manchester United boss Sir Alex Ferguson has suggested his players could be banned from using Twitter.
The micro-blogging website is used by United players including Wayne Rooney, who was involved in an incident with a follower on Tuesday.
Ferguson, 69, said the club are looking at the possible "issues attached" to using the website.
Meanwhile, world number one golfer Lee Westwood has admitted that he may stop tweeting due to abuse on the site.
Ferguson said that he did not understand the service or why his players would want to use it.
"I don't know why anybody can be bothered with that stuff," he said.
"How do you find the time to do that? There are a million things you can do in your life without that.
"Get yourself down to the library and read a book. Seriously. It is a waste of time.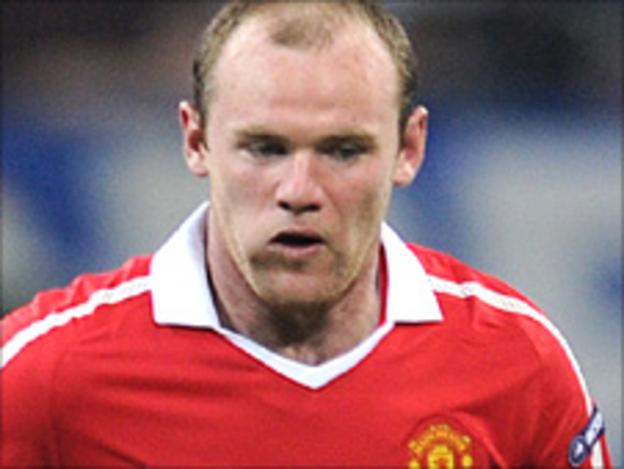 "It seems to have a certain momentum at the moment. Everyone seems to want to do it."
Defender Rio Ferdinand is a prolific tweeter, Michael Owen and Nani are regular users while Rooney recently joined the growing number of footballers with a large following after signing up last month.
The striker told one user "I'll put u asleep within 10 seconds" when he replied to an abusive tweet before dismissing his words as "banter".
However, a trio of footballers have been reprimanded by the Football Association for inappropriate comments made on their profiles.
West Ham players Carlton Cole and Danny Gabbidon have both been fined and warned about their future conduct, along with former Liverpool striker Ryan Babel.
And Ferguson said his players must take greater responsibility, especially when conducting themselves off the pitch.
"They are responsible for their actions," he said.
"We as a club are looking at it [Twitter] because there can be issues attached to it. And we don't want that."
And the Scot dismissed the suggestion that Twitter brings the players closer to the supporters.
"It would be better if they did it on the pitch," added Ferguson.
Westwood, who has more than 200,00 followers, hit back at one abusive follower via the site on Thursday describing him as a "sad little person that needs to get a life".
"It's social media, not social slagging," said the 38-year-old in an interview after beating Aaron Baddeley to set up a match with Ian Poulter in the last 16 of the World Match Play Championship.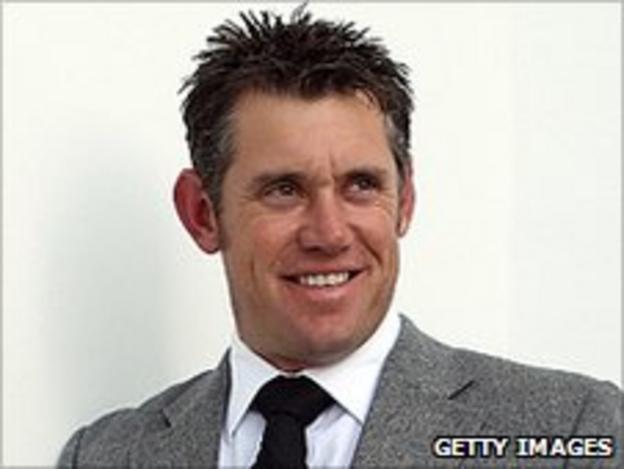 "It's losing its meaning with the sort of stuff that's gone on just recently.
"It seems to have turned into that for some people, having a go, which is a bit unfortunate. We all get the odd idiot here and there - it's just pathetic.
"I suppose it's there to interact with people and give them an idea of stuff they might not ordinarily be able to engage with, but people always take it too far and spoil it."
His Ryder Cup team-mate Graeme McDowell has reposted malicious messages that he has received on the site in an attempt to shame those targeting him.
"It's 98% support and 2% nastiness. Every now and again I re-tweet to show how nasty people can be," said the Northern Irishman.
"People open an account and all they want to do is abuse celebrities and sportsmen to try to get a response.
"You try not to encourage them and generally I just block them, but if you want to stay on it you are going to have to accept some absolute trash that people talk.
"Rooney has given them exactly what they want. You can't humour them by doing it.
"I've said 'get a life', but all they are is just people looking for attention. It's downright evil some of the stuff."
Poulter is another prolific tweeter but he, too, has been the target of heavy criticism, while 1999 Open champion Paul Lawrie has closed his account.
Golf's world number two Luke Donald said the "negative media" towards Poulter was frustrating but intended to continue tweeting.
"That's not the tool it was meant for ... but it hasn't got to that point for me yet," Donald said.