Sportsday Live - Monday 4 July
From the section Sport
Welcome to BBC Sport's rolling news service - the best sporting news, highlights and conversation as it happens.
Monday's top BBC Sport stories:
1.
2. Arsenal's Gael Clichy signs four-year deal at Manchester City
3.
Top videos:
Chelsea defender Ashley Cole discusses opening a restaurant in London with American rapper Jay-Z.
Novak Djokovic hails new era for men's tennis (UK only)
Mickelson still has 'fire' to win majors (UK only)
Latest - (refresh for updates)
0000: That's it for day one of Sportsday Live, BBC Sport's new rolling news service bringing you sporting news, highlights and conversation - as it happens. Sportsday will resume at 0800 BST on Tuesday.
2352: Arsenal are being widely mentioned with respect to a number of moves in the football transfer market at the moment, as reflected in our Gossip Column for Tuesday. Manager Arsene Wenger apparently wants to sell attacking midfielder Samir Nasri to an overseas club (rather than to Manchester United or Manchester City) if he cannot be persuaded to sign a new contract with the Gunners. Italian giants Inter Milan are one of the clubs said to be interested.
2344: Deposed Wimbledon champion - her lowest position since 1997. The 29-year-old American only recently returned from injury and illness - and was beaten by Marion Bartoli in the fourth round at the All England Club.
2338: Though the from Carlos Tevez is big news, it is not a completely fresh angle. In early June he seemed to call time on his Eastlands career after telling an Argentine chat show host that Manchester is "small and wet" and that he would "not even return there on vacation".
2329: . Britain's Mark Cavendish suffered a blow to his hopes of clinching the green jersey as Tyler Farrar won the third stage, giving the United States its first Tour win on Independence Day. Cavendish was stripped of the 10 points he won in the intermediate sprint for a clash with Thor Hushovd.
2320: Associated Press report that International Olympic Commitee president Jacques Rogge says the huge demand for tickets to watch the London 2012 Olympics means that it is "unavoidable" that some people will be left disappointed. He also defended the ticketing system, insisting he was "amazed by the success and the popularity of the ticket sales".
2311: More than 100,000 fans have welcomed new Wimbledon champion Novak Djokovic home as he arrived back in Serbia for a celebratory reception in central Belgrade. After traffic on the main motorway ground to a halt, the new world number one said: "This is absolutely unbelievable and I owe all of you eternal gratitude."
2304: Full-time result from Mexico then. England are out of the Fifa Under-17 World Cup... beaten in the quarter-final 3-2 by Germany. They rallied late, but a couple of fine strikes from Samed Yesil proved the difference.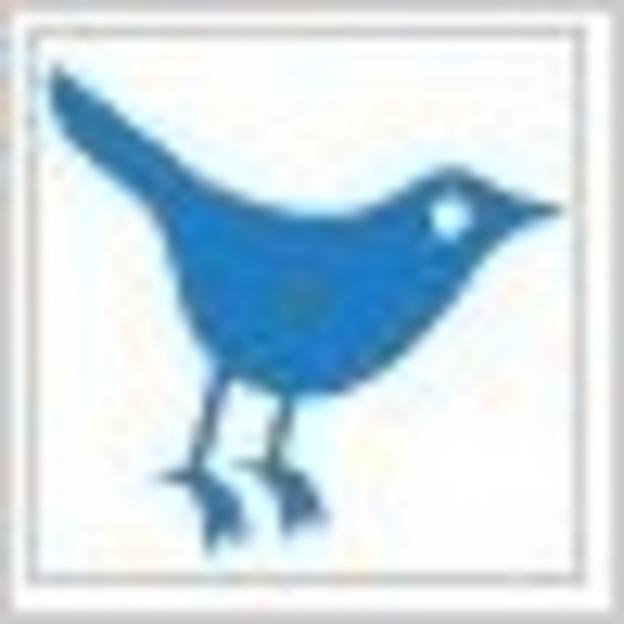 2258: Opta Sports on Twitter: "42% - Carlos Tevez has scored or assisted 42% of Manchester City's Premier League goals in the last two seasons. Dynamism."
2250: World Cup winner less than two months after resigning from Leeds. The 42-year-old's brief is to now turn Rugby Lions - who are bankrolled by businessman Michael Aland - into a Premiership outfit.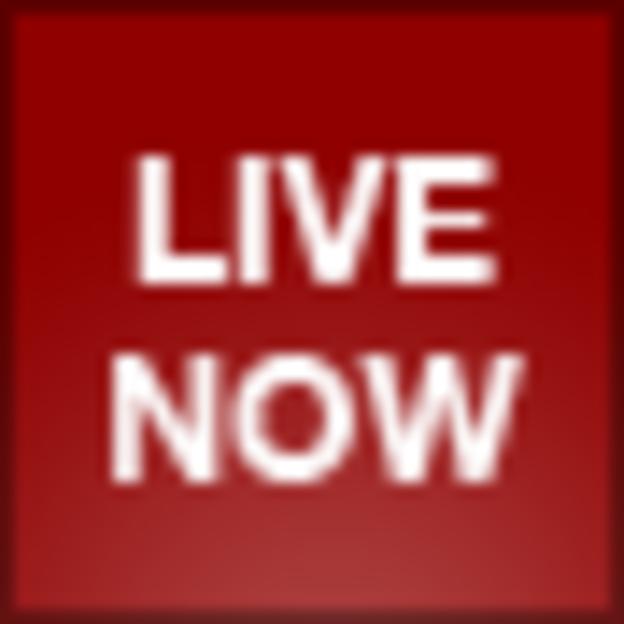 2243: Score update from the Fifa Under-17 World Cup in Mexico... Germany are leading England 3-2. Just a handful of minutes remain...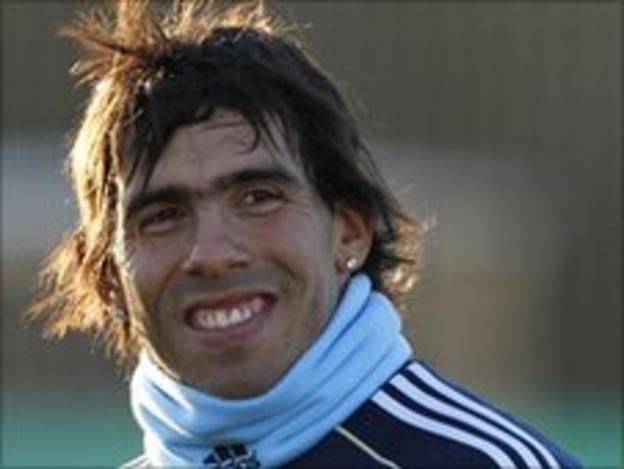 2233: More detail from Argentine striker Carlos Tevez, who has once again spoken of his wish to leave Manchester City: "Living without my children in Manchester has been incredibly challenging for me," he says. "Everything I do, I do for my daughters, Katie and Florencia. I need to be closer to them and to spend more time with them. I hope I have done my bit to help City continue their progress towards their ambition to be champions of England and to advance in the Champions League. I have no doubt that the players and management of City will achieve great success in the future." The Daily Mail have more.
2226: The Guardian are reporting that McLaren have four races to convince Lewis Hamilton that he must stay with the team where he has been for half his life. Talks are due on an extension to the 26-year-old's five-year contract.
2220: Britain's Paralympic champion Liz Johnson won the first European medal of her career today, taking gold at the IPC European Championships in Berlin. She clocked a personal best time of one minute 38.89 seconds to win the SB6 100m breaststroke.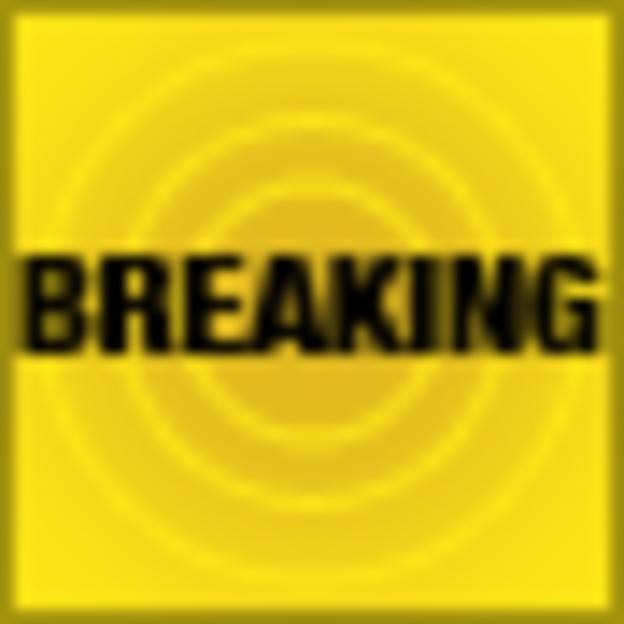 2216: Carlos Tevez has released a statement confirming his desire to leave Manchester City Football Club.
2208: Sepp Blatter, the president of world football's governing body, says that . National team players, including captain Method Mwanjali, told a Zimbabwe Football Association inquiry that they were paid to lose games on a tour of Asia in 2009.
2202: The Press Association reports that Andrew Strauss has responded to critics of Alastair Cook's England one-day team by demanding they are shown greater patience. "Post World Cup was the start of a new cycle - and therefore it was wrong to expect the England team to suddenly be the best in the world," he said. "There's a lot of hard work necessary. Alastair Cook and Andy Flower have a fairly blank canvas from which to move forward."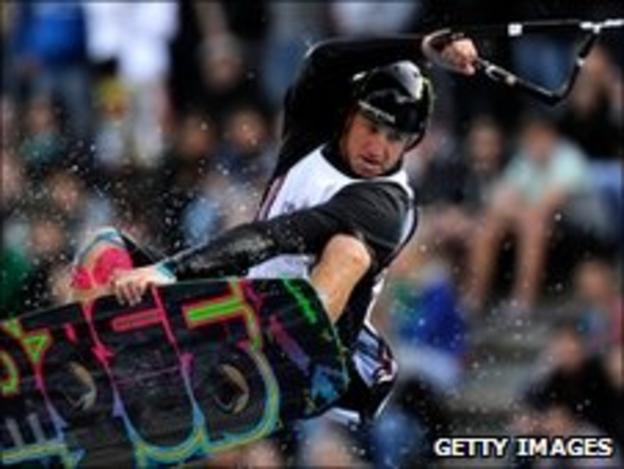 2155: Eight sports - including wakeboard (pictured) and sport climbing - will compete for a spot in the 2020 Olympics, the International Olympic Committee president Jacques Rogge has revealed. Baseball and softball, the two sports removed after the 2008 Games, along with squash, rollersports, karate and the martial art of wushu, will also be evaluated.
2147: Brand new Manchester City signing Gael Clichy has been talking about football supporters within the local area: "I understand that the people who live in Manchester are the true fans. They are from City," he said after signing from Arsenal this afternoon. "That is a good point. I won't be bothered by United fans."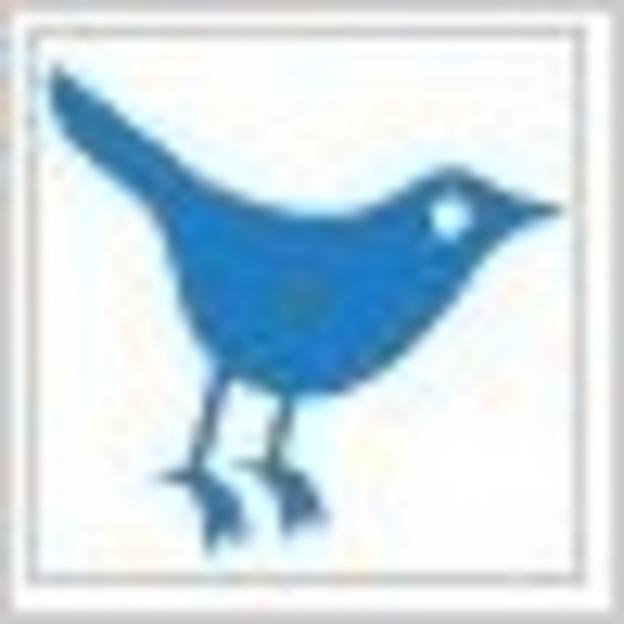 2142: Manchester United striker Wayne Rooney on Twitter: "First day back at training today. Good to see the lads. Hard work yet to come."
2135: Colin Montgomerie has questioned Rory McIlroy's decision not to play a competitive round between his US Open victory and the Open Championship, which starts next week at Sandwich. The former Europe Ryder Cup captain thinks it would have been in Rory McIlroy's best interest to play an event, instead of taking three weeks off after his eight-shot victory in Washington last month.
2127: And here's the full scorecard from Essex's 65-run victory over Somerset, where Tim Phillips proved to be the matchwinner with figures of 4-20.
2117: Full a couple of hours ago. Steven Davies was their inspiration, hitting an unbeaten 99 off 56 balls.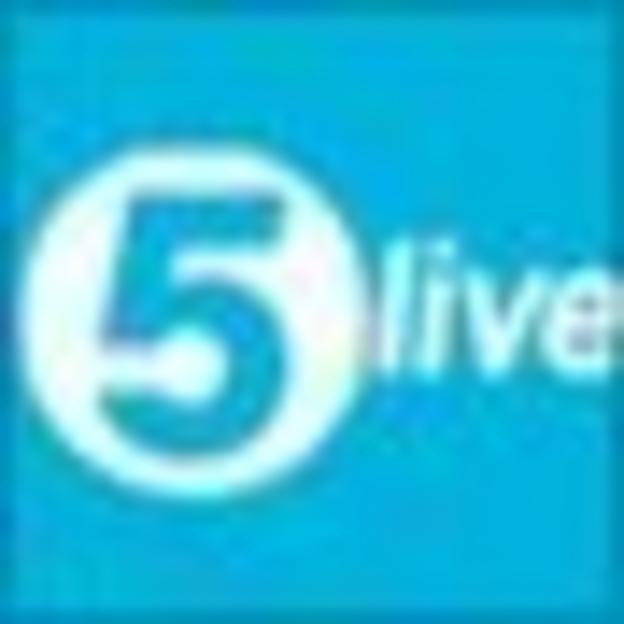 2106: The Tuffers and Vaughan Cricket Show just getting under way now on BBC Radio 5 live. Spin bowling and Stuart Broad on the varied agenda. With Mark Chapman, they are discussing Michael Vaughan's recent TV appearance on Countdown...
2059: Reuters report that former world champion Jacques Villeneuve says he is finished with Formula 1 - as both a driver, and a spectator. "I just can't be bothered," he said. "Halfway through the race I'm yawning and its really tough...and I just get upset when I see these guys not even being able to defend, like Michael [Schumacher]. He should have been on the podium in Montreal."
2049: Speaking from the Women's World Cup in Germany, Hope Powell - the coach of England's national team - has told BBC 5 live that her side must change their approach ahead of their final group game against Japan: "It's about relaxing," she said. "The expectation now is higher than ever. The pressure of trying to get out of this group is quite intense, and the players may have felt it somewhat. When points are on the table, or going home on the plane, it's tough. We've never really been the team that everybody expects to win, so this is a new experience." England drew with Mexico in their first match before beating New Zealand, eventually, in their second.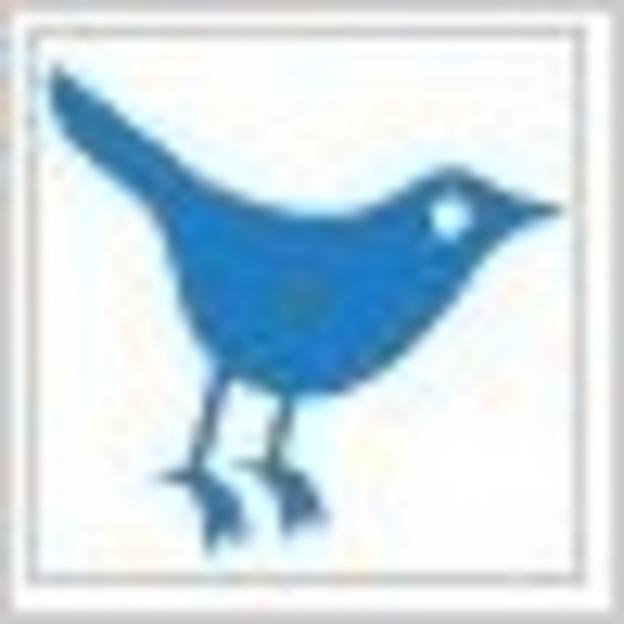 2043: Manchester United defender Rio Ferdinand on Twitter: "So just a ankle sprain for @AntoV25 fingers crossed he is cool. Big player for us."
2038: In his exclusive BBC column, legendary former Formula 1 commentator Murray Walker has been talking about those Lewis Hamilton-to-Red Bull rumours. "Who knows what's in Lewis Hamilton's mind? Maybe Lewis is thinking that his sell-by date is getting closer, [although] it's still a long way off, and that he ought to do something," says Murray. "Every driver has to look to his future. He will want to be where he's got the best chance of winning."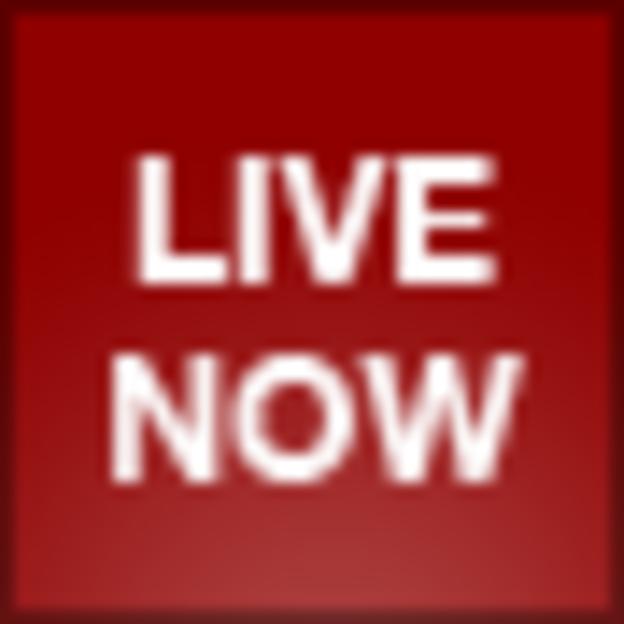 2028: Two county cricket results from the Friends Life T20... Essex have beaten Somerset by 65 runs in Bath, while Surrey defeated Sussex by 18 runs at Whitgift School.
2020: Speaking to BBC Radio Newcastle, Newcastle United Football Club's manager Alan Pardew has admitted he needs to be savvy in the transfer market - with a proven striker his main priority. "As it stands financially at the moment, we can't compete with those top teams in terms of trading players. But of course we can compete on the football pitch, so what we have tried to do is bring in players that we feel have an improvement in them and a desire to play for Newcastle - and that's why we targeted the players that we have."
2013: Test Match Special producer Adam Mountford is at Lords for the 2011 Cowdrey Spirit of Cricket lecture - this year delivered for the first time by current player Kumar Sangakkara. On Twitter, Adam says: "Standing ovation for a quite remarkable lecture. He brilliantly captured the 'spirit of sri Lanka and its cricket'... We will play highlights from the lecture during the ODI on Wednesday. Articulate. Powerful. Thought provoking."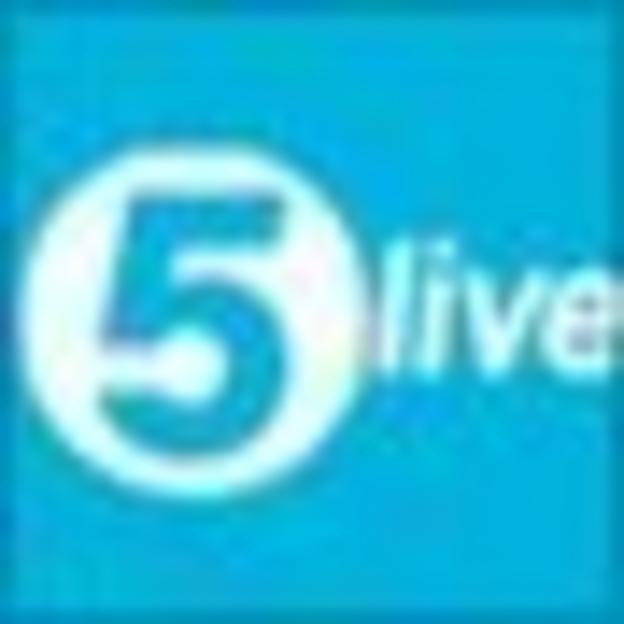 2005: Martin Keown has been talking - on BBC Radio 5 live'sMonday Night Club football programme - about the current situation at his former club Arsenal, from whom left-back Gael Clichy left today for Manchester City. "It's hard to keep people happy when you are [still] developing," he said. "It's much tougher for Arsenal now. They are way behind with wages."
1958: Tottenham manager Harry Redknapp describes Chelsea's offer for Luka Modric as "farcical" as he reiterates his stance that the Croatia midfielder is not for sale. Chelsea offered £22m for the player this summer - a bid that was swiftly rejected by Spurs - and Redknapp told Sky Sports News: "I was surprised by the figure. If they're going to make an offer, make an offer, but £22m for Luka Modric is ridiculous."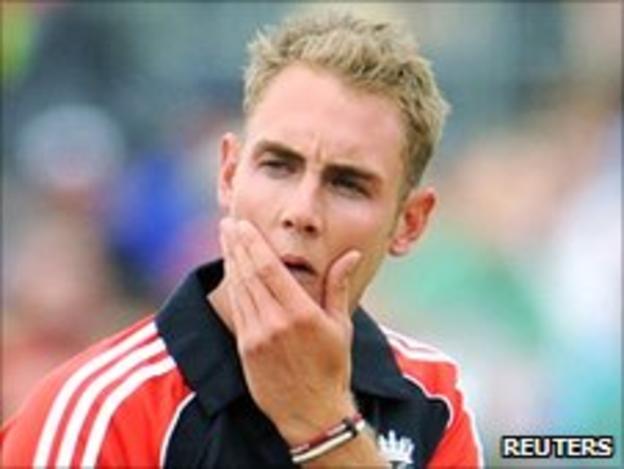 1953: England may field a second-string side in the proposed "extra" Twenty20 matches against the West Indies, which are set to be played at the end of the season so the ECB meets its commitments to Sky (following the collapse of the Stanford circus). Only T20 captain Stuart Broad will definitely be involved, although the team will still be billed as "England", according to the Telegraph.
1947: Spanish midfielder Juan Manuel Ortiz is in talks to join Rangers. The 29-year-old, who was at Rangers' Murray Park training base on Monday, has spent four years at Almeria.
1942: Crystal Palace confirm the signing of South Africa midfielder Kagisho Dikgacoi from Fulham for an undisclosed fee. The 26-year-old was on loan at Palace last season.
1935: Chelsea and Arsenal both want to sign Birmingham defender Scott Dann, according to Sky Sports.
1927: Plymouth agree a deal to sign former Barnsley striker Liam Dickinson, reports virginmedia.com.
1919: Former Leeds United, Barnsley and Cardiff City chief executive Peter Ridsdale is set to become Plymouth Argyle's new owner, reports the Guardian. The 59-year-old will pay £1 to take over Argyle, where he has been serving as a consultant since last December. The deal will permit the club to leave administration, which it filed for four months ago.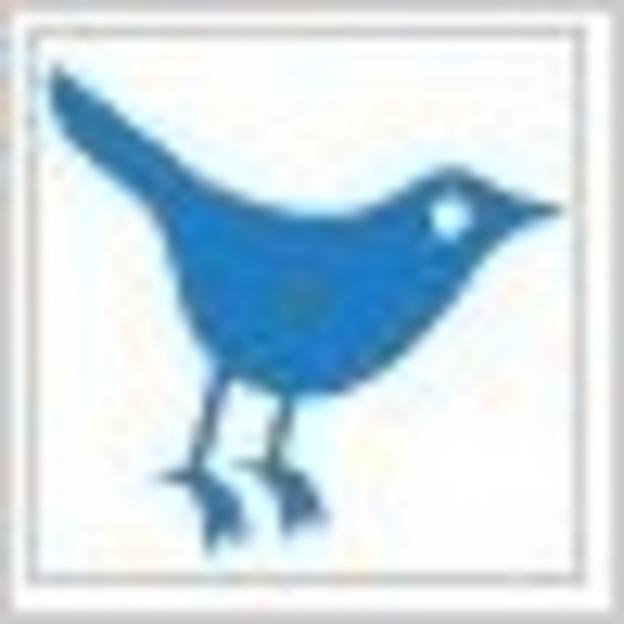 1915: BBC Sport news correspondent Dan Roan on Twitter: "Gael Clichy in 2009 after Adebayor leaves 'I really believe if you are a player who thinks only about money then you could end up @ ManCity'"
1910: Newcastle United boss Alan Pardew believes Gael Clichy's move from Arsenal to Manchester City could impact on the future of Jose Enrique, BBC Sport reports. Enrique is yet to agree an extension to his deal at St James' Park, which has a year to run, and Pardew admits Clichy's move could spark new interest.
1905: Ryder Cup captain Jose Maria Olazabal and big-hitting fellow Spaniard Alvaro Quiros withdraw from the Scottish Open, reports the Press Association. This means Olazabal, who has battled with rheumatic pains for well over a decade will definitely not play in The Open, as the event near Inverness would have been his last chance to qualify for the tournament at Sandwich.
1855: Former England captain Kevin Pietersen gives his backing to current one-day skipper Alastair Cook, who has started his reign with a victory and two defeats against Sri Lanka. "As soon as a new captain takes over, it is everybody's responsibility to back off and not get involved," said Pietersen. "I give Cooky my sole backing." Press Association.
1847: Ireland beat Namibia by 26 runs in the opening one-day game between the two sides at Stormont. John Mooney top-scored for the home side with 86 as they set a total of 241. Alex Cusack was the pick of the Irish bowlers with three wickets as Namibia were dismissed for 215.
1843: Frenchman Thomas Levet is out of this week's Scottish Open, and quite possibly The Open as well, after jumping in a lake to celebrate his French Open win, reports the Press Association. The 42-year-old suffered a small fracture to his shin and had his leg put in a cast on Monday.
1839: Manchester United winger Antonio Valencia misses practice with Ecuador on Monday because of a left ankle injury, reports Associated Press. Ecuador coach Reinaldo Rueda suggests he may miss the team's next match in the Copa America against Venezuela. Valencia broke his left ankle in September playing for Manchester United and was out for five months.
1832: Ahead of this week's Scottish Open, American world number six Phil Mickelson says he still has the desire to compete for majors despite the emergence of a number of young players, including Northern Ireland's Rory McIlroy.
1827: Versatile Bolton player Ricardo Gardner signs a new one-year contract at the Reebok Stadium, the club confirm. Press Association.
1824: Burnley captain Graham Alexander leaves Turf Moor after having the final year of his deal at the club cancelled by mutual consent. The 39-year-old joined the Clarets from Preston in August 2007 and became the second outfield player to reach 1,000 career appearances in English football.
1819: Leicester sign Preston defender Sean St. Ledger on a three-year contract for an undisclosed fee, BBC Sport can confirm He is City boss Sven Goran Eriksson's fourth signing of the summer.
1813: Britain's Mark Cavendish criticizes Tour de France sprint rival Romain Feillu for "kamikaze" tactics. The Brit, who finished fifth in today's intermediate sprint, was stripped of 10 points for clashing with Thor Hushovd, and later complained of being impeded by Feillu on the final corner. "I was fighting with Rojas into the last corner and kamikaze Feillu came flying in," said Cavendish. "I thought I was going to crash. I thought I was coming down." Press Association.
1805: Gael Clichy tells www.mcfc.co.uk he is "really happy to be joining such a great club", after completing his move from Arsenal to Manchester City. "I can't wait to get started and I think anything is possible with this team," he added.
1758: More on the big news from Lancashire County Cricket Club (see 1621 entry) today. Chief executive Jim Cumbes - a former Lancashire quick bowler and West Brom and Aston Villa goalkeeper - says: "This is one of the biggest days in the club's history."
1749: Manchester City have confirmed the signing of defender Gael Clichy from Arsenal.
1748: Britain's world triple jump champion Phillips Idowu will warm up for the defence of his crown in South Korea next month by taking on Teddy Tamgho at the Aviva Birmingham Grand Prix on 10 July, the Frenchman having just confirmed his participation. Tamgho's winning jump of 17.91m - the biggest of the year so far - was one of the highlights of an entertaining Diamond League event in Lausanne on Friday.
1740: BBC Radio 5's Sports News and Olympics correspondent Gordon Farquhar, at the London 2012 Olympics first test event, on Twitter: "Winding down now at Greenwich. Seems to have gone well, but they'll do a major de-brief. Lots more to come here this week. Hope weather ok!"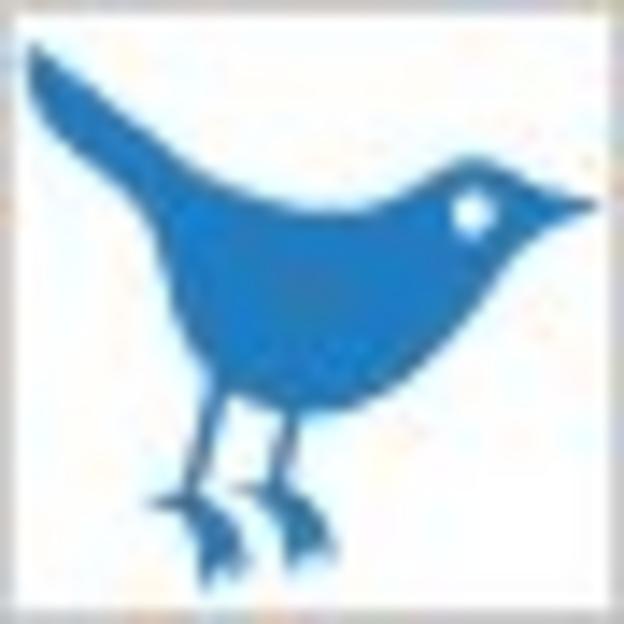 1736: Liverpool FC owner John W. Henry on Twitter: "Incredible. A month-and-a-half after the season ends, the first day of LFC 2011/12 training begins. (MLB has 4 months off) Next stop China"
1731: Cyclingnews.com report that Mark Cavendish and Thor Hushovd have both been disqualified from the intermediate sprint on stage three of the Tour de France after making contact in the mid-race points classification battle. Cavendish had crossed the line in sixth, leading the bunch over the line behind a break of five riders. However, they say the race commissars deemed both his and Hushovd's actions inappropriate.
1723: A BBC Northern Ireland documentary, to be shown tonight at 2100 BST, has exclusive access to Rory McIlroy as he prepares for the Open on the bespoke course near his home upon which he practises specialist shots.
1715: Speaking from Mumbai, long jump world record holder Mike Powell believes that athletes caught using banned drugs should never be allowed to return to competition. "You should be banned for life," said the 47-year-old American. His comments, the Associated Press reports, came after two more Indian athletes were shown to have tested positive for anabolic steroids - making a total of eight individuals in the space of five days.
1707: Goalkeeper Ali Al Habsi has now officially joined Wigan from Bolton on a four-year contract, the Latics have just confirmed. The Press Association say that they are believed to have met Wanderers' £4m valuation of the Omani footballer.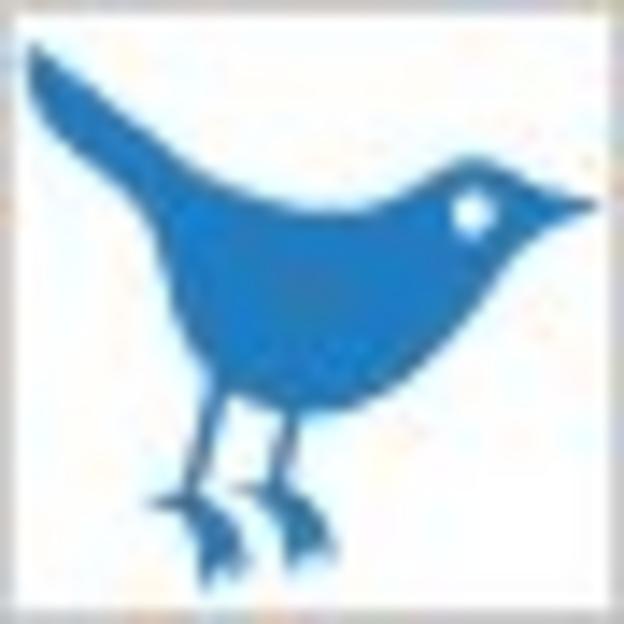 1705: Cyclist Mark Cavendish, after the climax of the third stage of the Tour de France, on Twitter: "NOT HAPPY! We came up a bit short so I tried to let some riders in @ 2km. Last corner tangled with Rojas & Feillu. Lost 30m. Salvaged 5th."
1659: has been offered an Open Championship place - but may not be fit enough to take it because of back trouble. The Fijian, 48, was joint runner-up the last time it was held at this year's venue, Royal St George's in Sandwich.
1651: The Football Conference on Rushden & Diamonds [see 1628 entry]: "A full statement by Brian Lee, Chairman of the Conference Board of Directors, will be released via this website at 11am tomorrow (5 July) concerning issues relating to this matter. At the same time the official fixture list for 2011/12 for all three divisions of the competition will be formally released to clubs and the media."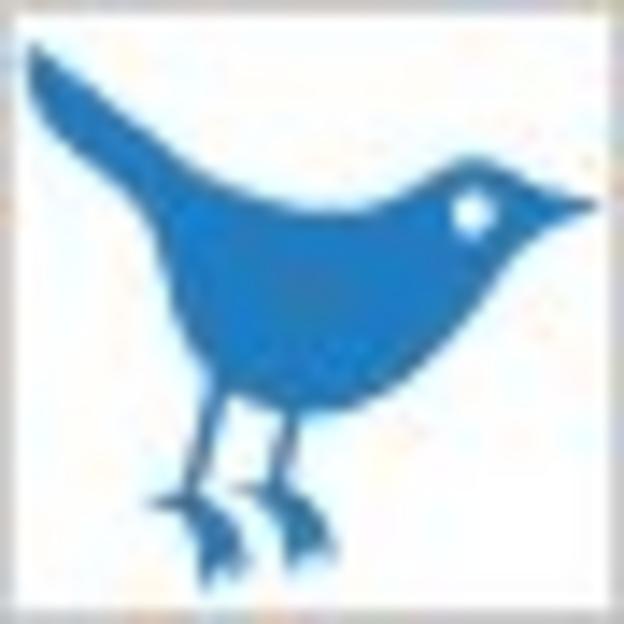 1647: Seven-times Tour de France winner Lance Armstrong on Twitter: "Congrats to Tyler Farrar on his first TdF stage win! Surely a special win for him."
1643: Britain's two-time Olympic Equestrian medallist William Fox-Pitt gives his verdict on today's first London 2012 Olympic test event at Greenwich Park: "It's a brilliant experience for all the riders and horses to understand what next year might be like. The whole venue feels great, it makes you go 'wow' and that's when it's empty. The surface on the arena is fantastic, as good as anywhere I've ridden on."
1633: More from BBC Sport's Jonathan Stevenson on the Tour de France: "A brilliant third stage ends with a sprint finish and it's Tyler Farrar who times his run to perfection to claim his first stage win in the event. He also becomes the first American rider to win a Tour stage on 4 July. Norway's Thor Hushovd retains the yellow jersey."
1628: The Football Association can confirm that Rushden & Diamonds have withdrawn their appeal against expulsion from the Football Conference. The club's hearing, scheduled for Tuesday 5 July, has now been cancelled - and the Football Conference decision to expel Rushden & Diamonds remains in force.
1621: Lancashire County Cricket Club, on their website, say: "Derwent Holdings's case was dismissed in the Court of Appeal this afternoon, and they have not been granted leave to appeal. The ruling means that we can now press on with our plans to redevelop Old Trafford. A further statement will be issued later."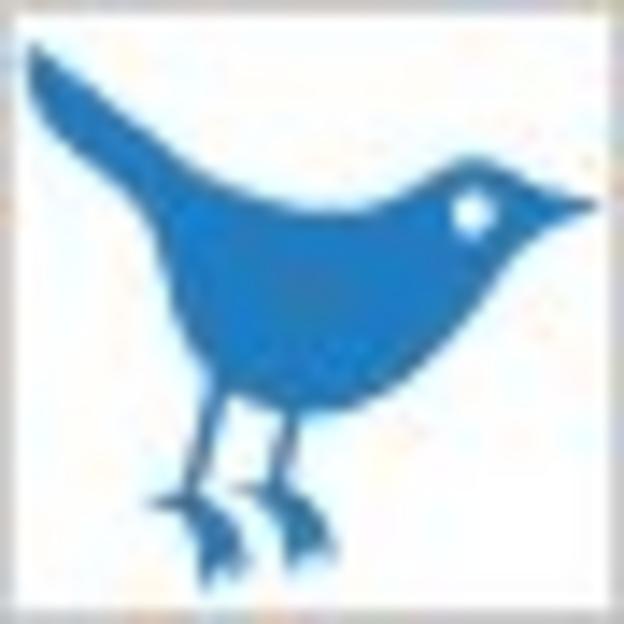 1615: Manchester City Football Club's official Twitter account: "Gael Clichy is in the building... #mcfc"
1608: Press Association report that Leeds scrum-half Rob Burrow - the smallest Super League player at 5ft 5in - has been charged with making dangerous contact with Wigan's 6ft 4in forward Ryan Hoffman. Burrow will appear before the Rugby Football League's disciplinary committee tomorrow on a grade B offence of "using his body to forcefully twist, bend or apply pressure to the limb or limbs of an opposing player in a way that involves an unacceptable risk of injury".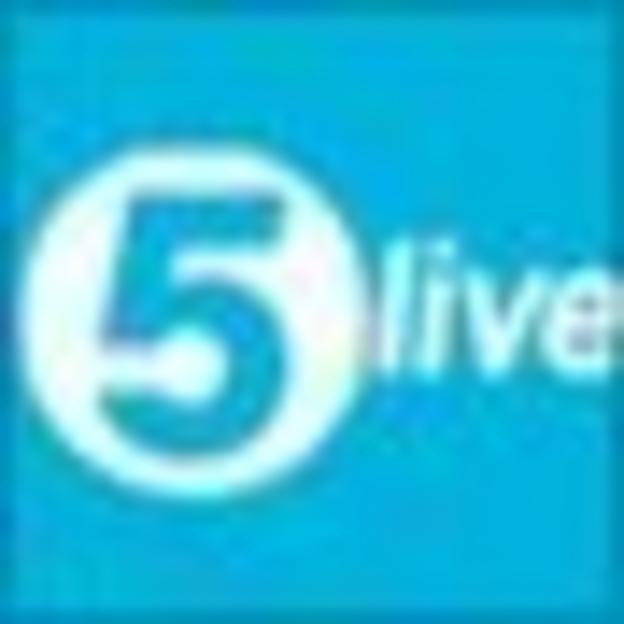 1602: "An exciting sprint finish is on the cards for stage three of the Tour de France and they are into the last 25 kilometres. It will be the first time a stage of the Tour has finished in Redon and Isle of Man's Mark Cavendish is aiming for a 16th stage victory. The five riders in front are 56 seconds ahead - and being reeled in," reports BBC Sport's Jonathan Stevenson. Follow live coverage of stage three on BBC Radio 5 live sports extra (UK only).
1558: Bristol Rovers have signed Torquay United striker Chris Zebroski for an undisclosed fee, according to BBC Sport.
1554: England Under-21 internationals Danny Rose and Kyle Walker have signed contract extensions with Tottenham until 2015 and 2016 respectively, the club have confirmed.
1550: An Irish consortium is "very close" to finalising a deal to take over Plymouth Argyle, according to the club's acting chairman Peter Ridsdale. "The contracts were sent back to the respective parties on Friday night," Ridsdale told BBC Spotlight. "We're just waiting to hear this morning if there are any final amendments."
1542: In his Evening Standard column, Jason Cowley, editor of the New Statesman, thinks Andy Murray will win a Grand Slam - but it won't be at Wimbledon. "Murray is destined one day to win the US Open on the hard courts of Flushing Meadows, where he won the junior title in 2004."
1536: The Press Association report that Newcastle will face Serie A side Fiorentina in their final pre-season friendly. The Magpies will take on Sinisa Mihajlovic's men at St James' Park on Saturday, 6 August.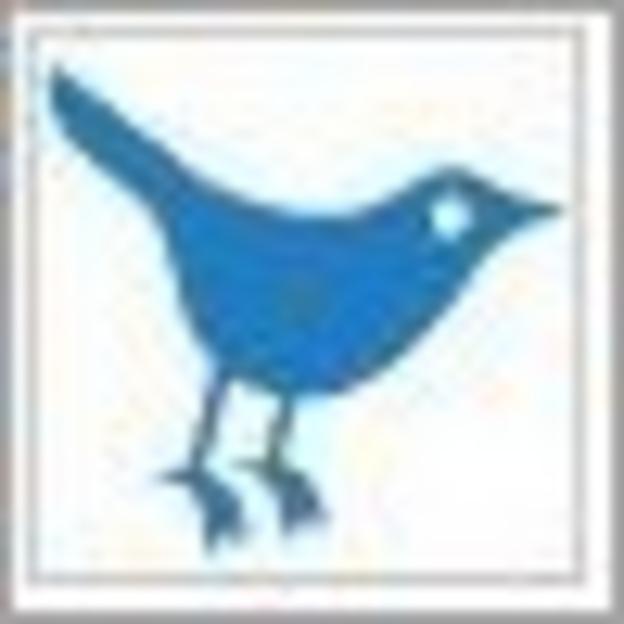 1530: Peterborough United striker Craig Mackail-Smith confirms his move to Brighton on Twitter (tweets protected). "I have signed for Brighton today. Thank you to everyone for supporting me and all the messages that have been sent."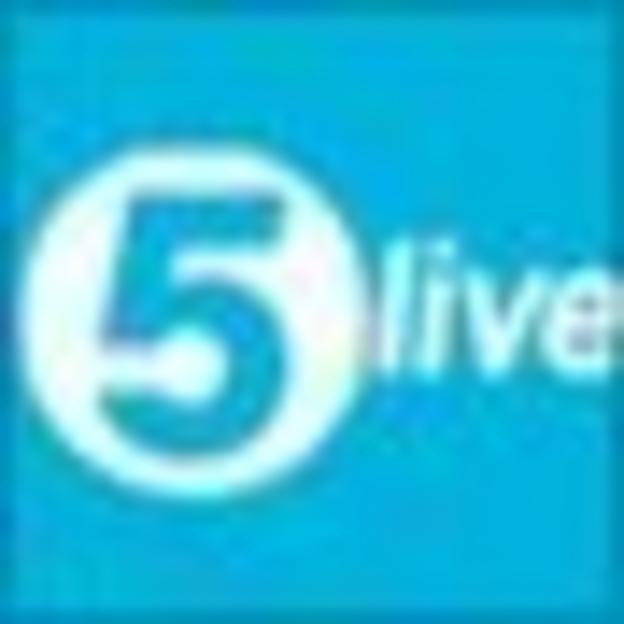 1522: "Mark Cavendish has his sights set on history. If he can win stage three of the Tour de France, it will be his 16th stage success, taking him into the top 10 of most stage victories in the history of the event. He remains in the peloton and the gap to the front five is now about 1 minute 35 seconds," reports BBC Sport's Jonathan Stevenson. Follow live coverage of stage three on BBC Radio 5 live sports extra (UK only).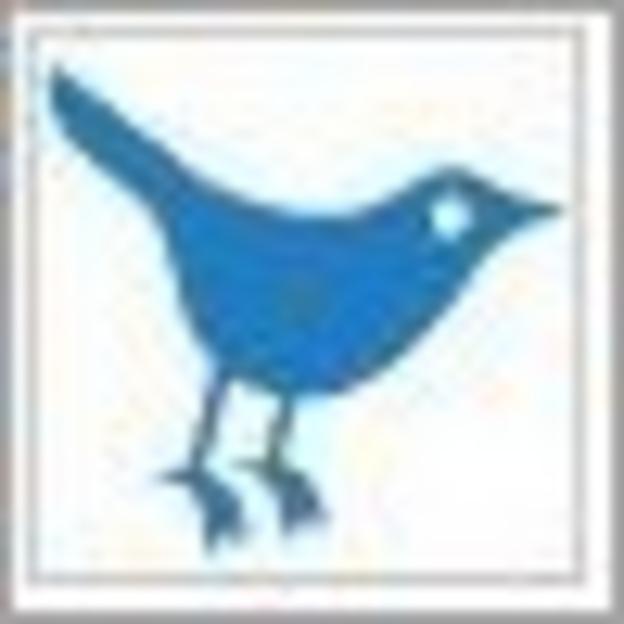 1515: Wimbledon champion Novak Djokovic on Twitter. "On my way to the airport. Finally got a minute to see better "my precious" [Wimbledon trophy]. There is my name among so many great champions. I'm speechless."
1508: BBC Sport reports that Enzo Maccarinelli has returned to former coach Enzo Calzaghe as he aims to resurrect his career by moving to the light-heavyweight division. The Swansea boxer, 30, is keen to make a comeback despite suffering four defeats in his last eight bouts. Maccarinelli will be on BBC Radio Wales at 1800 BST today.
1501: England number eight Nick Easter tells the Press Association that the staging of the Tri-Nations will give northern hemisphere teams an advantage at the World Cup which starts on 9 September in New Zealand. "We don't have any rugby matches now until the first warm-up game in August," he said. "But in the southern hemisphere their Super 15 season is longer than usual and has gone on an extra month. Then they have the Tri-Nations."
1453: BBC Sport's Tim Vickery thinks this year's Copa America is wide-open after nervous performances from the two leading teams, Argentina and Brazil, in their opening matches.
1446: Proposed plans to modify the Yas Marina Circuit to aid overtaking ahead of this year's Formula 1 Abu Dhabi Grand Prix have been postponed until next year, according to The National.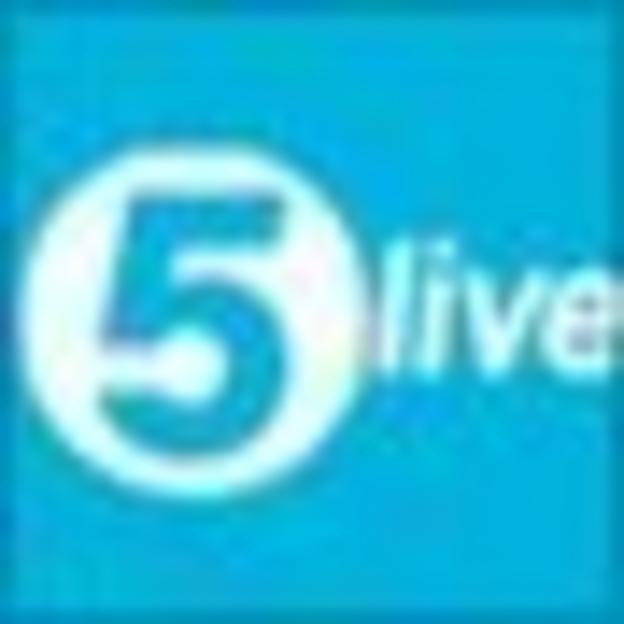 1440: "We're plenty over halfway through the 198-kilometre stage three of the Tour de France and the five out in front have had their lead cut to four minutes 30 seconds, with Isle of Man's Mark Cavendish earning 10 points at the intermediate sprint. He wants the green jersey," reports BBC Sport's Jonathan Stevenson. BBC Radio 5 live sports extra (UK only) coverage starts at 1445 BST.
1435: ESPN Cricinfo reports that former West Indies captain Ramnaresh Sarwan has been dropped from the Test side for the third and final Test against India, which begins in Dominica on Wednesday.
1429: Williams F1 will use Renault engines in 2012 and 2013, switching from Cosworth, the team have announced.
1422: Castleford Tigers head coach Terry Matterson will step down at the end of the season after six years at the helm, the Super League club have confirmed. "I think it's time to move on," said Matterson. "I've had a fantastic time at Cas' and I'm proud of the growth the club has experienced in my time."
1415: BBC Sport's Phil McNulty says Arsenal boss Arsene Wenger faces his greatest challenge yet in dismantling and then rebuilding an Arsenal side that has not won a trophy for six years.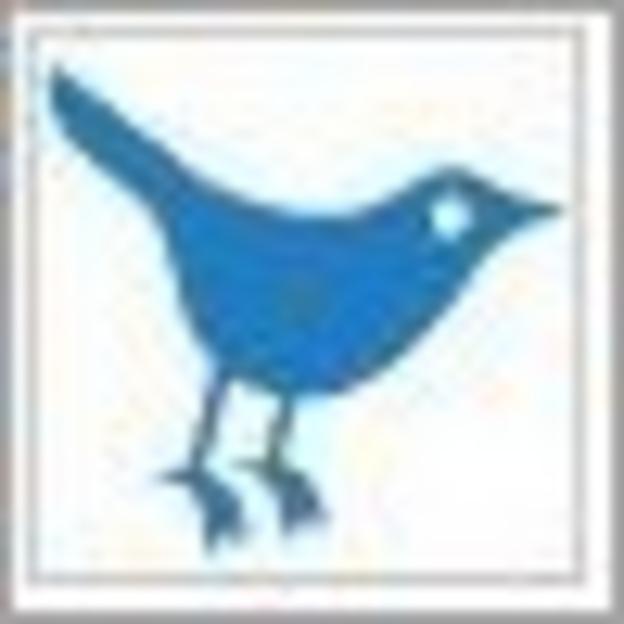 1408: BBC Radio 5 Live's sports news and Olympics correspondent Gordon Farquhar on Twitter in Greenwich: "Lots of school parties at Greenwich equestrian test event. Given tickets by organisers. Venue capacity will increase ten fold in Greenwich come games time. Will substantially change atmosphere."
1402: BBC Sport reports that Bristol City manager Keith Millen has confirmed goalkeeper Stephen Henderson will be leaving the club after failing to agree a new contract. The 23-year-old is now being linked with a move to Championship rivals Portsmouth.
1356: BBC Sport's Ben Dirs thinks David Haye's has four options in the wake of his defeat to Wladimir Klitschko in Hamburg. He could fight Wladimir again, take on his brother Vitali, fight some of the fringe contenders in his division to work his way back into contention or retire.
1348: Wigan, who are expected to sign Bolton goalkeeper Ali Al-Habsi, are due to hold a press conference at 1500 BST today.
1342: Spanish investment firm Thesan Capital has taken over Formula 1 backmarkers Hispania Racing, the cash-strapped Spanish team have announced.
1336: South Korean president Lee Myung-bak feels it is his mission to deliver the 2018 Winter Olympics to the continent of Asia, reports AFP. The county of Pyeongchang is bidding for the third time, having finished runners-up for both the 2010 and 2014 races, and faces two rivals, in German candidate Munich and the French alpine town of Annecy.
1331: Watch Russia win the women's Eurobasket with a convincing 59-42 victory over Turkey in the final to secure a third win in 10 years and qualify for London 2012. See BBC Sport (uk users only).
1327: Brighton are favourites to land the signature of Peterborough United striker Craig Mackail-Smith, BBC Radio Cambridgeshire understands. The Seagulls appear to have beaten off competition from Leicester and West Ham for the 27-year-old.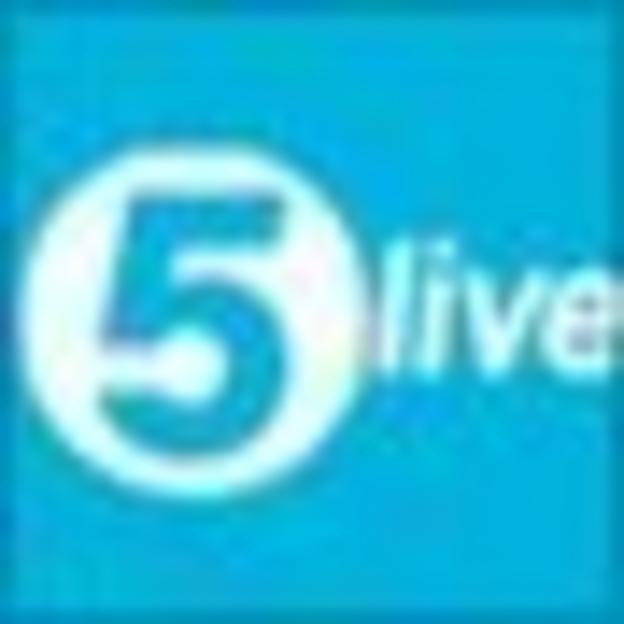 1322: "We're over an hour and a half into stage three of the Tour de France and a breakaway group of five are more than five minutes ahead of the peloton. They consist of Ruben Perez, Jose Gutierrez, Maxime Bouet, Niki Terpstra and Mickael Delage," reports BBC Sport's Jonathan Stevenson. BBC Radio 5 live sports extra (UK only) coverage starts at 1445 BST.
1314: The Times' Owen Slot looks at the contrasting success of Britain's male and female swimmers. "The rise of British swimming is one particularly decent reason to believe that Great Britain will compete well in the medals table in London next year. However, confidence would be soaring considerably higher if Britain's male swimmers could give the women a hand." (Subscription required)
1308: BBC Sport reports that Kettering Town's Supporter's Trust Board backs the club's potential move to Nene Park, rather than setting up an alternative team. The decision comes after the Poppies announced they had finalised a 'heads of agreement' with the landlord of Nene Park.
1302: BBC Sport's Andrew Benson gives his thoughts on the speculation linking Lewis Hamilton with a move to Red Bull. "In the last few days, a source with intimate knowledge of the driver market told me that Hamilton had been having 'extensive negotiations' with Red Bull."
1254: Cole also speaks about his business partnership with American rapper Jay-Z over a new restaurant in London, which will will provide jobs for young people from underprivileged backgrounds. "Hopefully I can give something back and this is a great way of doing it," said Cole.
1247: Chelsea and England defender Ashley Cole tells BBC Sport people should judge him on his football, not reports about his private life. "At the end of the day I just want to play football, I'm here to play football," said Cole.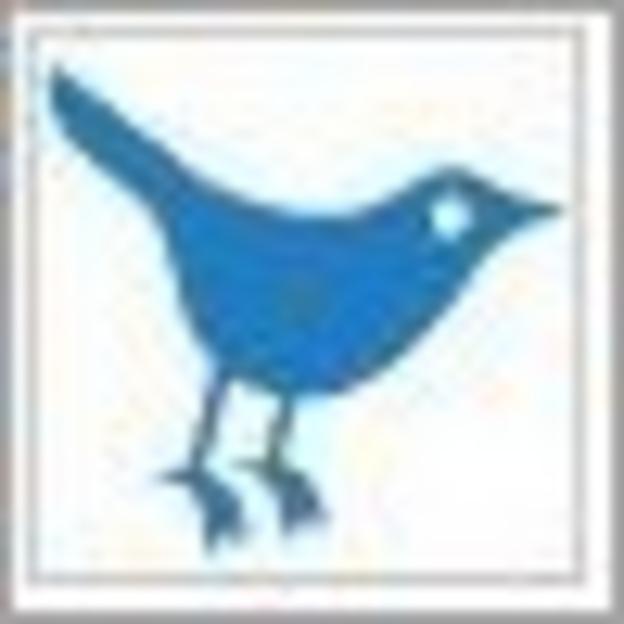 1241: BBC Sport news correspondent Dan Roan on Twitter: "Arsenal defender Gael Clichy's medical at Man City taking place now - interesting that David Dein's son Darren is one of his agents, as he is with Fabregas and Nasri."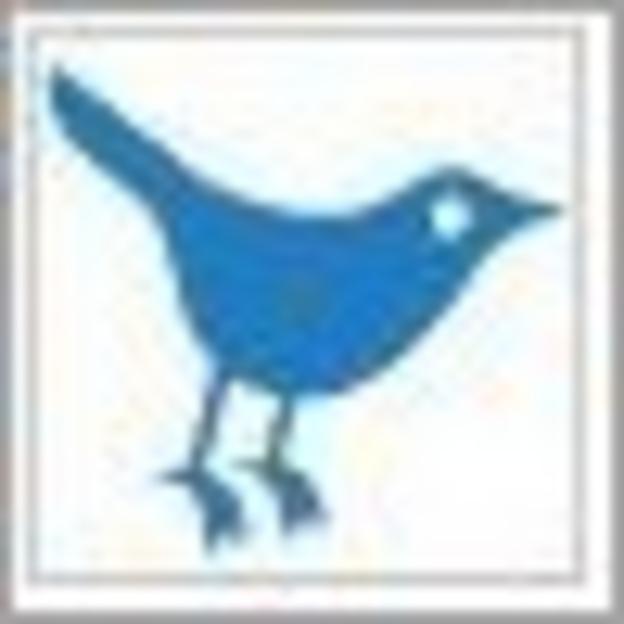 1234: Britain's world number 16 golfer Ian Poulter reveals on Twitter he is going to Woburn golf club to "get some practice in" ahead of the Open, which starts on 14 July at Sandwich.
1229: BBC Sport can confirm that Watford have signed Scunthorpe defender David Mirfin on a two-year deal after his contract expired at Glanford Park.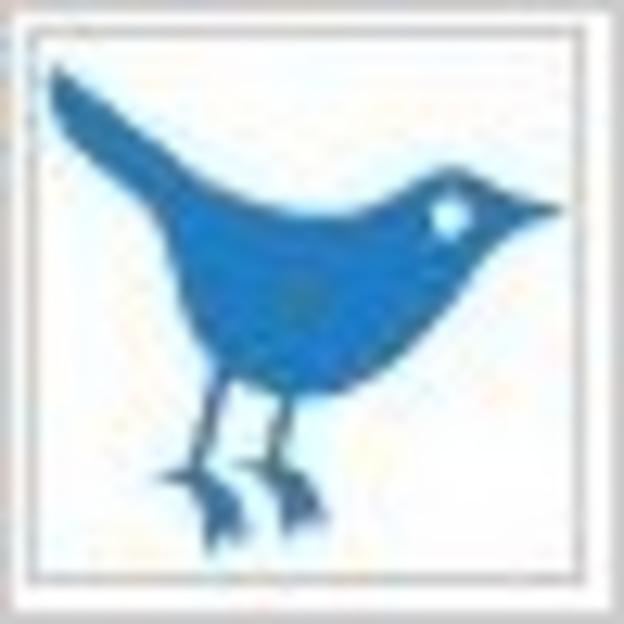 1227: BBC Sport news correspondent James Pearce on Twitter: "The London Olympics have never felt more real for me than they do today. Waking through Greenwich Park watching horses competing in dressage."
1223: The Daily Mail report that Chelsea winger Florent Malouda has dismissed reports he will be leaving the west London club this summer. The French international has been linked to Serie A clubs AC Milan and Roma.
1218: BBC Sport can confirm that Huddersfield Town midfielder Anthony Kay and striker Danny Cadamarteri have both signed new deals with the League One club. Kay has signed a two-year-deal, while Cadamarteri has extended his deal by a further year.
1214: Goalkeeper Allan McGregor and defender Steven Whittaker agreed new long-term contracts at Rangers, the club have confirmed. Press Association.
1210: "Stage three of the Tour de France is under way, it's a 198-kilometre route from Olonne-sur-Mer to Redon and it favours the sprinters - with Britain's Mark Cavendish hoping to get in the hunt for victory. Thor Hushovd of Norway has the yellow jersey," reports BBC Sport's Jonathan Stevenson. For latest news check the official Tour website.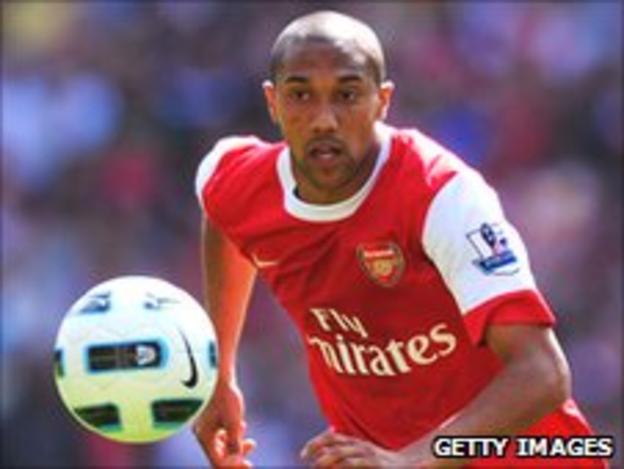 1205: BBC Sport's chief football writer Phil McNulty confirms that Arsenal defender Gael Clichy is currently undergoing a medical ahead of a possible move to Manchester City.
1201: Manchester City manager Roberto Mancini admits that the club can no longer simply outbid other clubs for players because of Uefa's financial fair play regulations. Mancini stated that financial fair play is for everyone, adding that the club would not "do what everyone thinks we will and pay £10m more than other clubs" for players. Independent.
1158: Chelsea defender Ashley Cole is the latest Blues player to back new boss Andre Villas-Boas to succeed at Stamford Bridge. "Whatever manager comes in we respect him, we are not kids, everyone thinks there are egos at Chelsea, but there aren't and we have to make Chelsea the squad of a few years ago and win trophies," said Cole. Chelsea official website.
1153: Castleford Tigers winger Kirk Dixon signs a new three-year contract extension with the Super League club. "I'm absolutely over the moon," said Dixon. "Castleford is a club that I didn't want to leave." BBC Sport.
1147: Former West Brom boss Robert Di Matteo insists he will have no problems working as number two under new Chelsea manager Andre Villas-Boas. The Italian recently joined the new backroom staff at Stamford Bridge, less than six months after being sacked by the Baggies. "It is obviously a challenge for me but I don't anticipate any problems," said Di Matteo. Chelsea official website.
1141: West Brom make a move to sign midfielder Nigel Reo-Coker, who is available on a free transfer after deciding to leave Aston Villa, reports Sky Sports.
1137: Britain's Wimbledon boys finalist Liam Broady says he will use the experience of losing in the final at SW19 as a spur to achieve success in the future. "I'm disappointed to lose but I'll use it as motivation to come back, train harder, get fitter, get stronger, and try to win it next time instead of making the final. Because it doesn't feel good to lose," said Broady. BBC Sport.
1131: Tranmere accept an offer from Bayern Munich for 18-year-old striker Dale Jennings. "Bayern have made us a very good offer for Dale and we don't want to stand in his way of making this incredible move," said Tranmere manager Les Parry, reports Press Association.
1125: Following on from earlierWTA Tour women's singles world rankings news (1016), American Serena Williams has dropped to 175th on the list, her lowest spot since 1997. Former number one Williams missed nearly a full year because of a series of health scares.
1117: Leeds Rhinos forward Ian Kirke signs a new two year contract with the club. "I am pleased to have agreed the new deal," said Kirke. "It wasn't something that was really weighing on my mind but it means that I can concentrate on my rugby for the next two years." Leeds Rhinos official website.
1112: Formula 1 chief Bernie Ecclestone declares runaway championship leader Sebastian Vettel the best driver in the sport. BBC Sport F1 gossip column.
1106: A court summons the Pakistan Cricket Board to appear on 26 July for ignoring leg-spinner Danish Kaneria for selection for the test side. Kaneria filed a court petition demanding that the PCB allow him to play test cricket or explain why he's not considered for selection, reports Associated Press.
1103: Wales international Jamie Roberts says the recent spate of off-field controversies involving Wales rugby players should not act as a deterrent against enjoying a night out. "We can't afford to go into our shells and become these isolated people," said the 24-year-old. See BBC Sport.
1057: Virgin Racing have announced a long-term technical partnership with McLaren that will allow them to access their facilities including test rigs, driver simulator and wind tunnel. McLaren management and production staff will also be embedded within the Virgin team.
1051: The release of the Football Conference fixtures has been delayed, as have the draws for the preliminary rounds of the FA Cup and FA Trophy, because of Rushden & Diamonds' appeal to the Football Association against their expulsion from the Conference. See BBC Sport.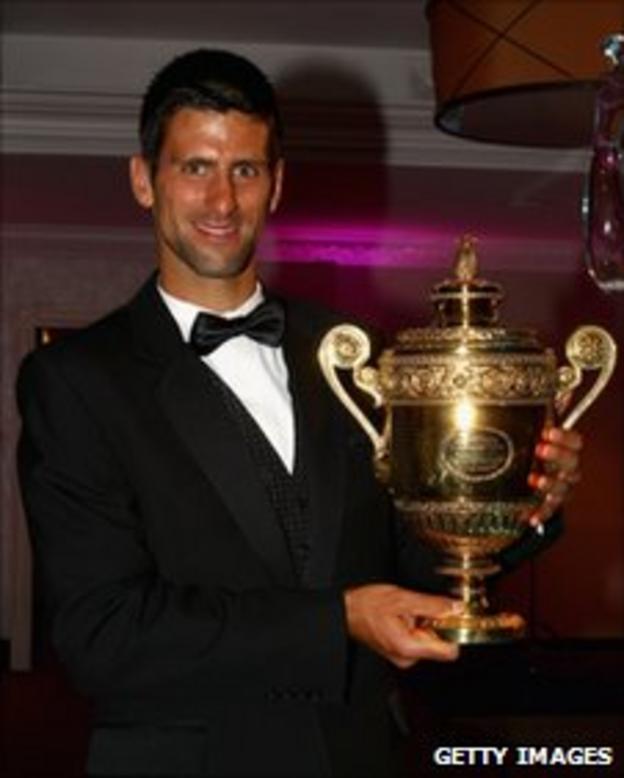 1043: Wimbledon champion Novak Djokovic has been confirmed as the new world number one in the latest ATP World Tour singles rankings. The 24-year-old is the 25th player to hold the top spot.
1037: Speaking ahead of England's game against Japan in the Women's World Cup, striker Kelly Smith tells BBC Sport: "We need to start better. We're creating chances, but we're just not taking them."
1031: Arsenal left-back Gael Clichy is set to undergo a medical at Manchester City according to Sky Sports.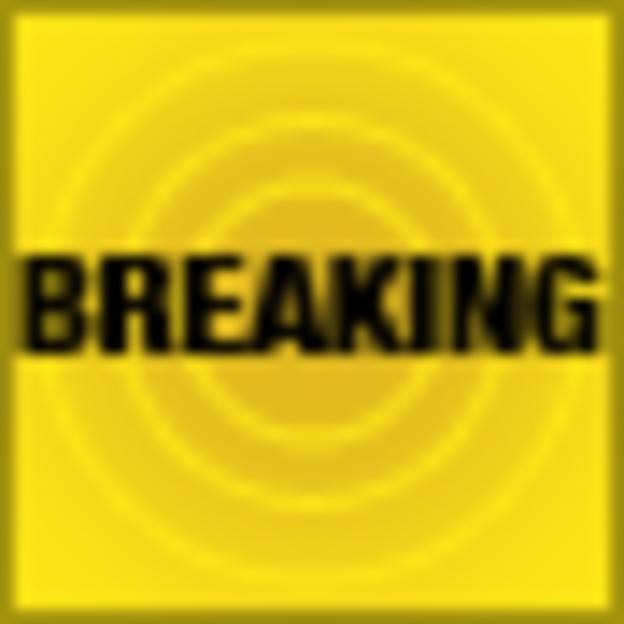 1025: Press Association Sport is reporting that striker Nikola Zigic looks set to become the latest high-profile player to leave Birmingham following their relegation from the Premier League according to his agent Milan Calasan. "The only thing that is sure is that Zigic is going to leave Birmingham this summer."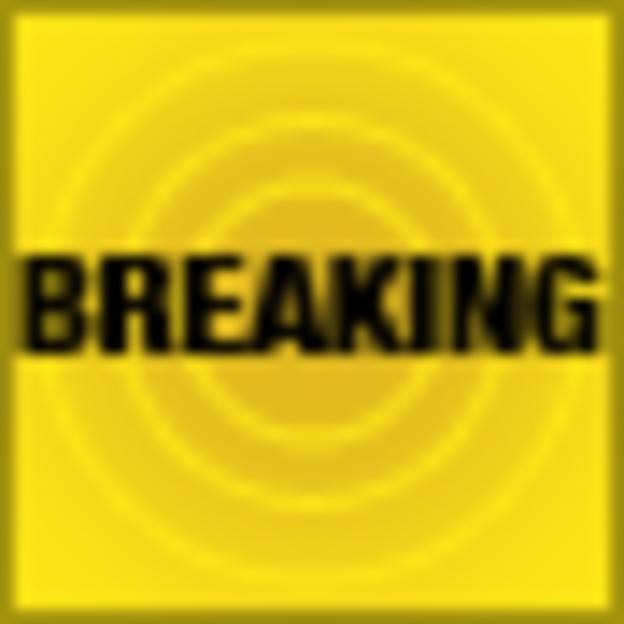 1020: Press Association Sport is reporting that Bolton goalkeeper Ali Al Habsi is on the brink of a move to Wigan. A transfer, which is understood to be for a fee in the region of £4m, is likely to be concluded within the next 24 hours.
1016: Wimbledon champion Petra Kvitova has risen one place to seventh in the new WTA Tour women's singles world rankings. Denmark's Caroline Wozniacki retains the world number one spot.
1011: Newcastle United manager Alan Pardew will hold showdown talks with Jose Enrique over his long-term future amid continued speculation linking the unsettled Spanish left-back with Liverpool and Arsenal. See goal.com
1006: BBC Sport website editor Stuart Rowson explains the thinking behind Sportsday Live, our rolling sports news service which launched today.
1001: Chelsea keeper Petr Cech fears for the future of English goalkeeping if the nation fails to address its shortage of top-class talent. See Daily Mail.
0954: Team Sky's Ben Swift on Twitter: "On our way to stage 3, first full sprint day today. Looks like a hard day along the coast. Might see a few splits in the peloton."
0948: The Guardian's Paul Hayward thinks David Haye has little hope of ever breaking the Klitschko duopoly.
0940: Zimbabwe state radio says Fifa president Sepp Blatter is expected to call on president Robert Mugabe and watch a women's international match against Malawi later in the day as part of a two-day visit to the country. He will also inspect training facilities that urgently need funding in the troubled economy, reports Associated Press.
0933: Isle of Man rider Mark Cavendish on Twitter ahead of stage three of the Tour de France which begins at 1135BST: "Figuring out tactics for the stage today..... only one option: WIN."
0926: The third Olympic test event begins in Greenwich Park today. The three-day equestrian competition will feature the dressage event on Monday, cross-country on Tuesday and showjumping on Wednesday. We'll have more on the BBC Sport website throughout the day.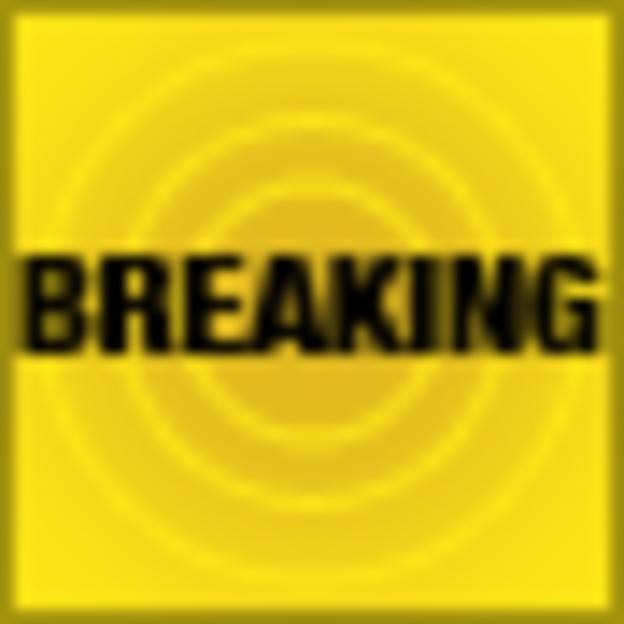 0918: Press Association Sport understands Germany International Thomas Hitzlsperger wants to return to Aston Villa. The midfielder said he would "one day like to return to the club" when he left Villa six years ago, and that remains the case now his spell at West Ham has ended.
0914: Haye added that he had been beaten by the best in losing to a boxer who now holds three of the four major heavyweight belts, telling BBC Breakfast: "He was really good and he's regarded by many as best on the planet.
"I thought that, with the adrenaline flowing, I'd find a way to land some big shots but he was too good for me."
0910: David Haye tells BBC Breakfast that he would love a rematch against Wladimir Klitschko and would alter his tactics if given a second opportunity.
"I'd love the opportunity to fight again. I'd take a rematch but the likelihood is he probably won't offer one," Haye said.
"If I got another opportunity I'd do something different but whether he gives me one remains to be seen."
0904: Russia's Maria Sharapova believes the Wimbledon title can launch a glittering career for 21-year-old Petra Kvitova. See London's Evening Standard.
0858: Former tennis stars and BBC pundits Boris Becker, Tim Henman, John Lloyd and Greg Rusedski analyse Novak Djokovic's stunning victory over defending champion Rafael Nadal on BBC Sport.
0851: McLaren team boss Martin Whitmarsh tells the Independent that he expects Lewis Hamilton to stay with the team next season.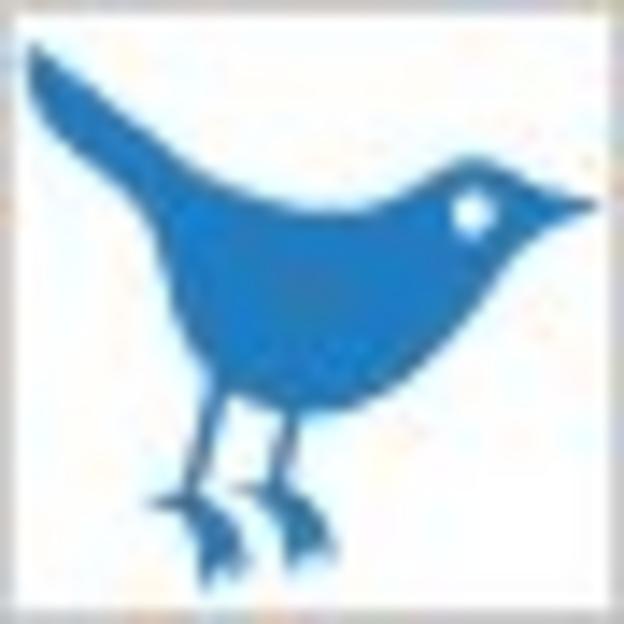 0844: Everton captain Phil Neville on Twitter: "Morning all last day off before I'm back in for pre season. I'm just as excited now as I was when I did my 1st pre season 18 years ago! COYB!"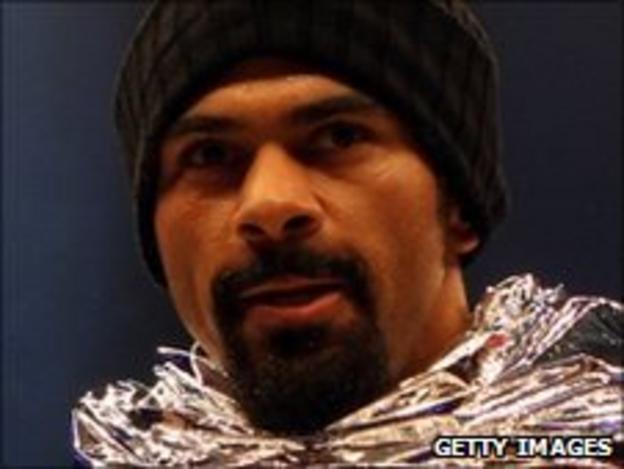 0836: BBC Sport's Ben Dirs reflects on David Haye's humbling by Wladimir Klitschko in Hamburg.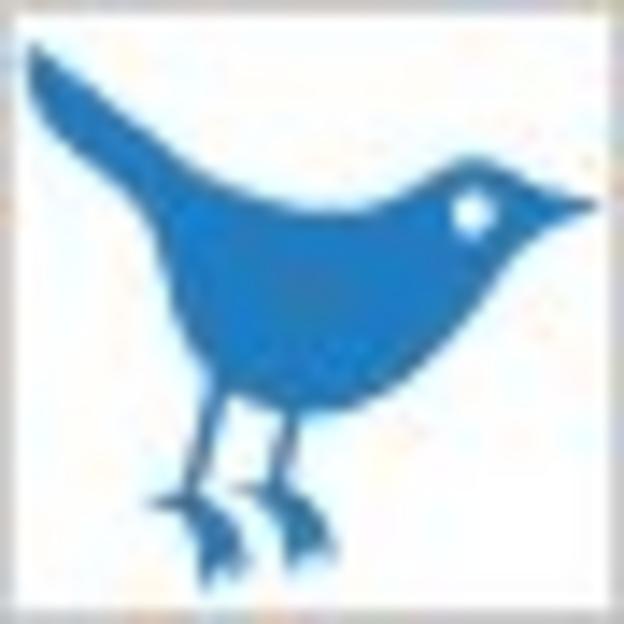 0829: BBC sports news correspondent James Pearce on Twitter: "Heading to Greenwich Park for London 2012's first major test event. This is the most controversial of all the venues. Small protest expected."
0822: "It's up to me to come back stronger than ever - and I will." Read Andy Murray's latest column on the BBC Sport website,
0815: The Daily Mail's Martin Samuel says Arsenal can no longer attract a genuine superstar.
0810: Formula 1 boss Bernie Ecclestone has threatened to sue motorsport's governing body, the FIA, over its plan to introduce a more fuel-efficient engine in 2014. See the Independent for full story.
0805: BBC Sport's Chris Bevan and Paul Birch look at what's next for Britain's Liam Broady after his run to the Wimbledon boys' final last week.
0800: Today's top three transfer stories so far:
*** Manchester City are set to complete a £27m deal for Arsenal duo Gael Clichy and Samir Nasri. *** Arsenal line up a £12m bid for Wolves striker Kevin Doyle. *** Stoke join the race for Manchester United pair John O'Shea and Wes Brown. Read Monday's gossip column here.