Windsurfer James Briggs claims 19th in Nordic Championships
Last updated on .From the section Sport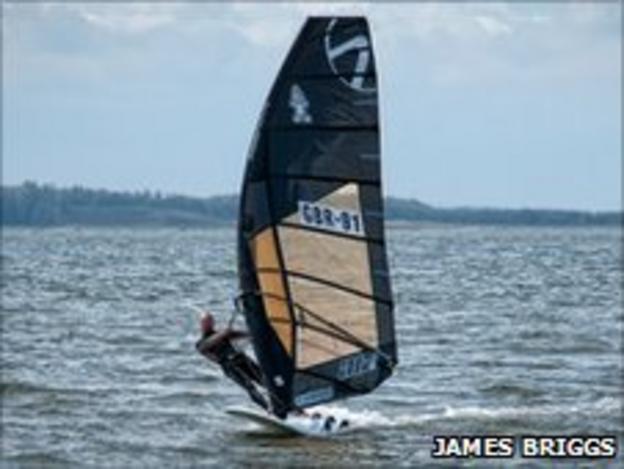 Guernseyman James Briggs has finished 19th at windsurfing's Nordic Championships in Sweden.
The event saw more than 50 competitors take to the sea off Halmstad for the three-day competition, with Denmark and Sweden's national champions competing.
Briggs, who is recovering from an ankle injury suffered earlier in the year, told BBC Guernsey: "I'm happy enough with the result, that was good.
"I'm still sort of coming back to strength basically," he added.
"Unfortunately I was involved in a collision on the water earlier on in the year, which meant that I injured my ankle in particular and sustained a fracture."
The event took place between the 1 and 3 July, and despite variable wind strength, Briggs said he was fairly happy with the conditions on the water.
"They've been pretty good actually, the first day we actually had four races on that day," he explained.
"The wind was light-moderate, so we had between 10 and 16 knots of breeze, and it provided just superb racing conditions.
"The second day wasn't so good, unfortunately. We had very light breeze and there wasn't quite enough for racing. On the third day we managed to get out for one race only."
His next event will be a four-day open event in Poland on the 25-30 July.