Stoke's Adam Davis wins World Eight Ball Pool title
Last updated on .From the section Sport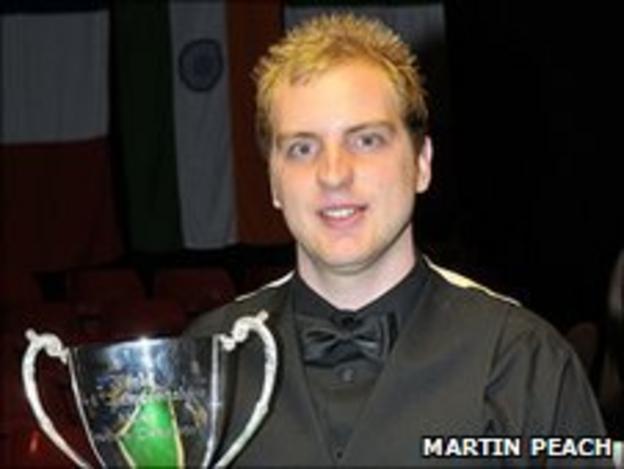 A 24-year-old pool player from Stoke-on-Trent has been crowned the new World Eight Ball champion.
Adam Davis won in Blackpool on Tuesday, beating 2009 winner Phil Harrison 11-9 in the final, to lift the trophy and claim the £8,000 first prize.
Davis, whose nickname is 'The Nuisance', has twice been a semi-finalist and also has a European title.
"I've had a few battles over the years but my inner-belief got me through," Davis told BBC Radio Stoke.
"I had so many demons in my head throughout the match.
"I twitched so many times but I just kept telling myself to believe. Fortunately, I managed to hold myself together at the end."
Davis is now looking to emulate another Stoke player, Gareth Potts, who has three World Championship titles.
"At the moment he's out there on his own, he's probably the best player that has ever lived," Davis added.
"But it would be nice to try and pull a couple of titles back on him."