Dudley Heathens comeback for Jan O Pedersen
Last updated on .From the section Sport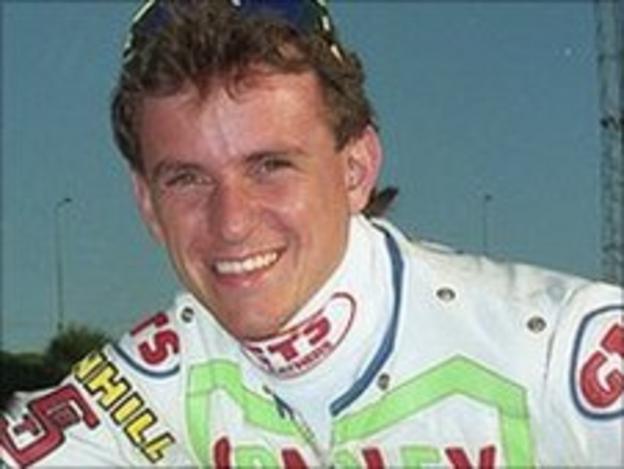 Former world speedway champion Jan O Pedersen is to make a remarkable comeback to the sport after nearly 20 years away.
The 48-year-old will ride for Dudley Heathens on 26 July in a three-race challenge against Wolverhampton's former world champion Sam Ermolenko.
Pedersen told BBC WM: "I missed it so much and never got the chance to finish it my way. I feel it's time to do that.
"I'm at the time of my life where I want to do that."
Pedersen was part of the successful Cradley Heathens team in the mid-80s and won the World Championship in 1991.
The following year he broke his back in a crash and never raced competitively again.
"I've had a lot of experience with my back, living with it for 19 years since it broke," he added.
"I've learned a lot about what's happening and my injury. My type of injury produces a lot of pain every day and there's nothing you can do about it.
"But I've learned over the years that actually saving it doesn't help that much anyway.
"If I'd had this experience 19 years ago, I might have chosen something different, and in three or four years I might have been fit again.
"I raced so much against Sam and against Wolverhampton, it'll be fantastic for me to do that again, that'll be my first time racing competitively for 19 years."