Cyclist Kim Ashton lifts Jersey Island Games award
Last updated on .From the section Sport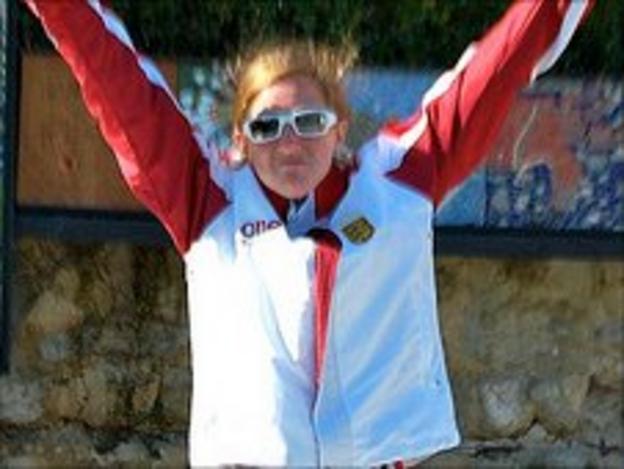 Cyclist Kim Ashton has won the Jersey Island Games Association's Bill Custard award.
The accolade is given to an athlete who has shown, determination, sportsmanship or courage, during the games.
"It's great that they've recognised how much work that I've gone through," she told BBC Radio Jersey.
Ashton bounced back from breaking her wrist in April to win a slew of cycling medals to add to her badminton awards from previous games.
She won gold in the team and individual road race events, as well as a silver in the team time trial and two bronze medals in the team and individual town criterium.
Ashton was knocked off her bike by a car during a race in England just three months before the games.
Table tennis player Kay Le Febvre was also recognised for winning medals in the last six Island Games, as was Jersey's squash team who won five out of a six possible gold medals.