Korfball World Championships: Norwich's England man
By Ronan Sully
Kick-Off reporter, BBC Radio Norfolk
Last updated on .From the section Sport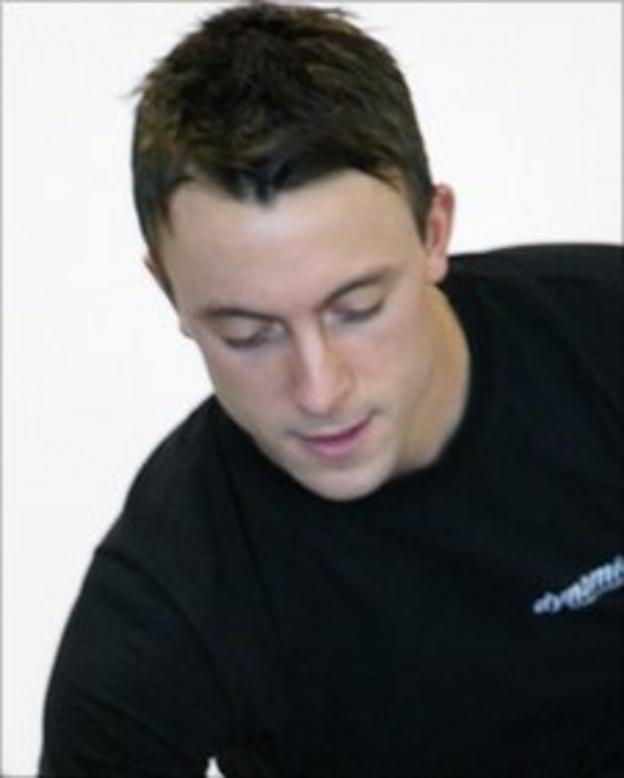 Ross Lenton never quite fulfilled his England aspirations as a korfball player.
But he has been given another opportunity to represent his country this year, as his expertise are set to be a key factor in the national side's bid for World Championship glory.
A professional personal trainer in Norwich, Lenton will be responsible for the players' fitness and conditioning in the lead up to, and during, the tournament.
The coach, who also plays for Norwich Knights in korfball's domestic Premier League, earned his chance when he was awarded the position of assistant to national head coach Dave Buckland earlier this year.
"Dave appreciates that, having started my own fitness business, I can really help the players as I'll be able to pass my fitness knowledge on," he told BBC Radio Norfolk.
Lenton has had one-on-one sessions with each of the members of the England senior squad and is continually monitoring their conditions as the Championships grow closer.
Korfball is often compared to netball or basketball as it is played on a court and with a ball and post.
The two key elements which set korfball apart are its mixed gender teams - four boys and four girls make up the side - and the lack of fixed positions for players.
All players are committed in "attack" or "defence" positions but any player is able to take up these positions and subsequently many people in the sport promote the phrase "anyone can score in korfball."
While korfball is still an amateur sport, Lenton believes that by looking after themselves off the court, players are striving towards professionalism.
"The top players are getting better and better and it's obvious to see that is a result of them getting fitter as well," he added.
The England side have been drawn in Pool C at the Championships with Chinese Taipei, Australia and Poland, with England expected to qualify for the quarter-finals.
With tournaments in Holland and Spain acting as preparation in the coming weeks, Lenton says the squad's excitement is growing.
"There will certainly be quite a buzz around," he added.
"We've got a really good draw, second place [in the group] will see us go through."
There was disappointment for Norwich's Josh Rowe though who, having been selected for the provisional playing squad, missed out on the final travelling party to China.
England's first match is against Poland on 27 October, with hosts China taking on Wales in the showpiece match after the evening's opening ceremony.