Rory McIlroy gives Caroline Wozniacki 'Wozzilroy' club
Last updated on .From the section Sport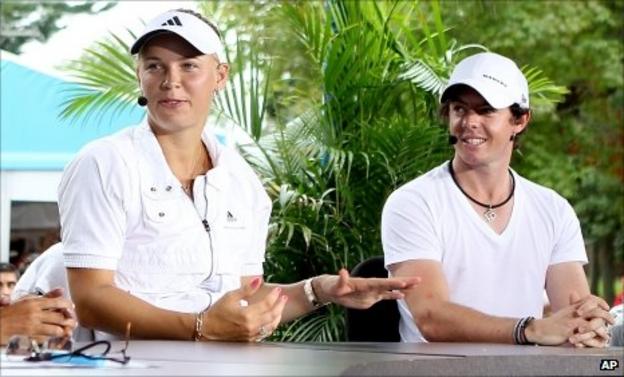 Now up there with 'Brand Beckham' and 'Brangelina', Rory McIlroy is sure to have raised eyebrows among more traditional golf fans by giving tennis star girlfriend Caroline Wozniacki a golf club inscribed 'Wozzilroy'.
Wozniacki Tweeted a picture of her gift, while McIlroy responded: "Where's my racket?". She then replied: "Your RACQUETS are on the way;)"
Some might wonder whether gossip-hungry media needed the couple's assistance in inventing their own nickname.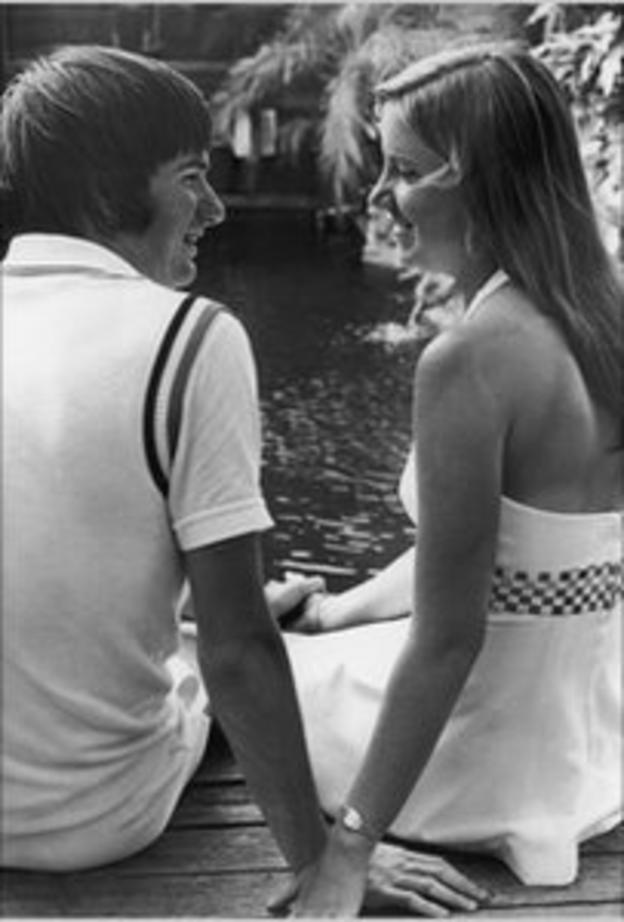 McIlroy, who started seeing the world number one during the summer, has joked that dating the Dane is motivating him to reach the top of the world rankings, while she wants to emulate his 2011 US Open victory by winning a Grand Slam.
He said: "I want to become the best player in the world. I think we definitely spur each other on. She's number one in the world and I've got a major and we sort of both want what each other have.
"She's got a great work ethic and it's something I can probably learn a lot from."
The new golf club did not bring Wozniacki much luck as she slipped to defeat to Kaia Kanepi in the third round of the WTA Tour Pan Pacific Open.
They are just the latest in a long line of high-profile sporting couples, following in the footsteps of Steffi Graf and Andre Agassi, Chris Evert and Jimmy Connors (and Greg Norman and John Lloyd), Lleyton Hewitt and Kim Clijsters and Sergio Garcia and Martina Hingis.