BBC Sport website set to relaunch in February
Last updated on .From the section Sport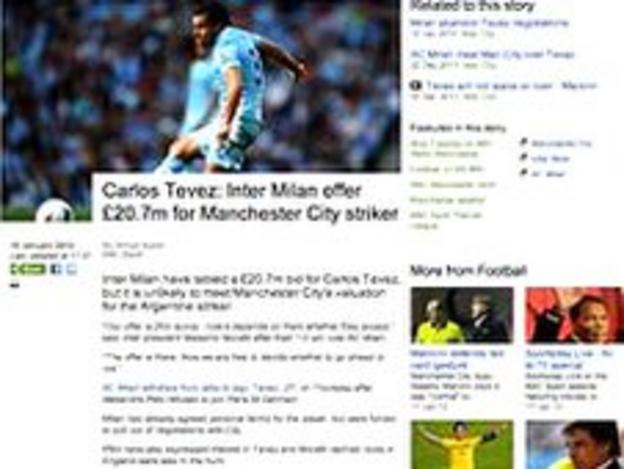 BBC Sport is to relaunch its website in February.
The site, which has grown to attract an average of 11.5m UK browsers a week since its launch in June 2000, is the most visited sport site in the UK.
It last had a major redesign in 2003.
The most popular sections will be updated first, with a new look for the UK and overseas homepage, football and other key pages at the centre of the initial launch in February.
The remaining sections of the site will migrate to the new design in the coming months.
The relaunch will take place ahead of a bumper period of sport, which includes the European football championship and London Olympics, during which BBC Sport is anticipating record traffic to its website.
Head of BBC Sport Interactive Ben Gallop said: "This is the right time to change our website as we enter a huge year for sport on the BBC, which reaches a crescendo with the London Olympics in the summer.
"We will continue to offer the same breadth of coverage, but with added features and a great new look.
"With easier navigation, high-quality journalism and fantastic live content, we're confident that the changes we've made will help audiences get even more from BBC Sport."
The new site will build on the current market-leading service of latest sports news and live event coverage, scores, fixtures and results, reports, features, video and audio highlights, and expert analysis.
It will also develop the ever-popular live text commentaries, which millions of readers rely on every week to keep in touch with their favourite live sports or teams.