Clare Balding presents Sport and the British on Radio 4

By Clare Balding
Presenter, Sport and the British
Last updated on .From the section Sport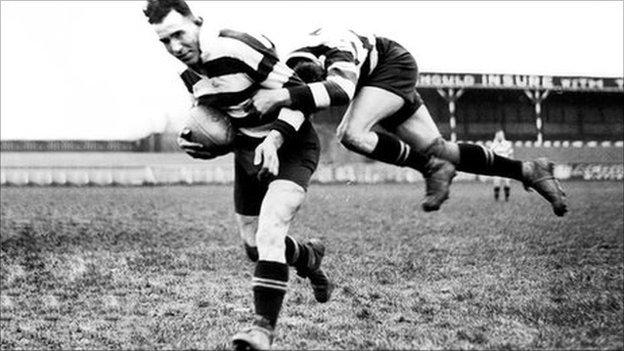 This week on Sport and the British, we examine the relationship between sport, class and race.
In Rugby's Great Split we focus on the 1895 division of rugby, with the famous meeting at the George Hotel in Huddersfield when 22 clubs decided to break away from the Rugby Football Union to form the Northern Football Union.
They modified the rules to make it a more entertaining sport for the paying customers, paid their players so that they could train and play without fear of missing work and invented Rugby League.
It is interesting today that Jacques Rogge, the president of the International Olympic Committee, justifies the inclusion of professional sports in the Olympics by arguing that it makes it more democratic.
This is the same reasoning used in the late 19th century - the rich could afford to be amateurs but the only way working class men could play rugby was to be paid to do so.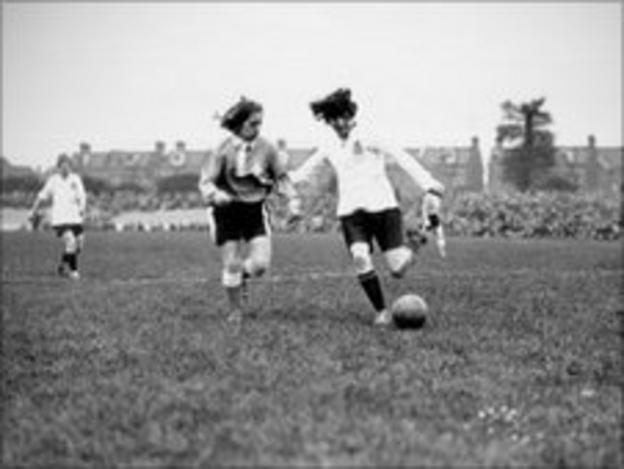 I was amazed at the zealous nature of the witch-hunt of players who might have received payment or payment in kind. Immediately after the split, a decree was issued that any player associated with the Northern Union would be banned from the RFU for life.
It was all out war and more than a hundred years later, I now understand more clearly why there is such a division between supporters of the two rugby codes, despite the fact that rugby union is now also a professional sport.
Perhaps my favourite programme of the whole series is Women between the Wars because it gives a glimpse of an era when so much changed for women.
The story of Dick, Kerr Ladies is familiar to me but will be a revelation to many who may have no idea that women's football was hugely popular in the 1920s.
We focus on Lily Parr, the star striker of that side - a women who was said to have broken a man's arm with the power of the ball she had kicked.
This was a side who cold attract crowds of 50,000 or more, a side who toured the USA playing men's sides, who were seen as a positive and forceful representation of their firm.
Given the tension of the late 19th century over whether women should be allowed to play sport at all, this was a brave new dawn.
Unfortunately, the Football Association did not see it that way and banned women from playing on FA-affiliated pitches for 50 years.
I believe, women's football is still recovering from that act of treachery.
There's a lovely archive clip of a former Cadbury's worker, Gladys Jones, whose thrill at being allowed to swim in the factory swimming baths is infectious and makes you realise how important and liberating it was for people who had never had access to sport in their childhood to be given it at work.
The big companies recognised the bonding power of sport and used it to create a sense of belonging to the firm, a team ethic and to help motivate, energise and reward their workers.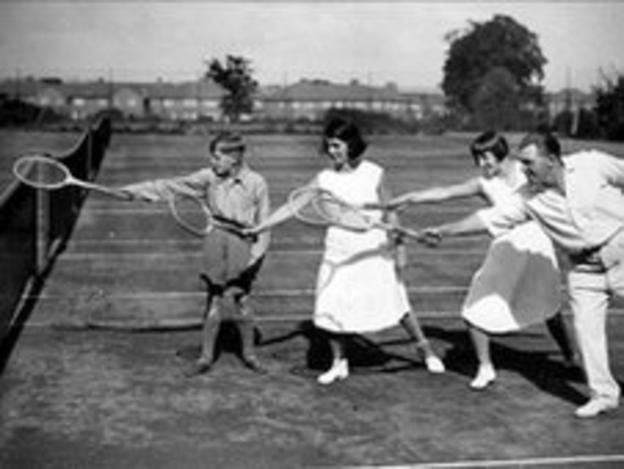 We routinely refer to golf and tennis as 'middle class sports' but it's useful to know why that happened. Tennis and Golf in Suburbia has some of the answers.
Meanwhile, Fighting Back examines the rise of Jewish boxers and the popularity of boxing among ethnic minorities.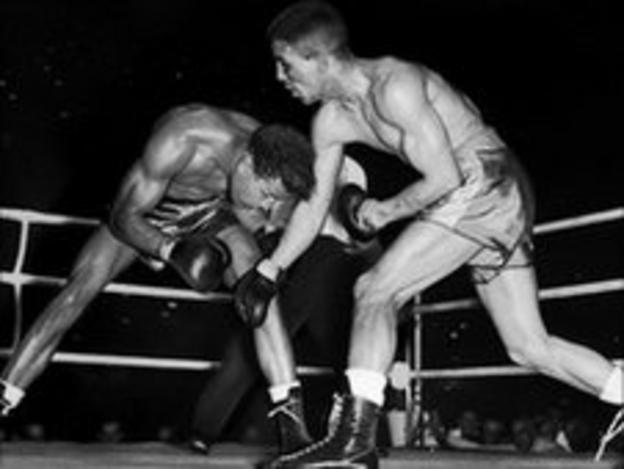 Where some sports exclude membership by class or race, boxing is admirably inclusive. It is an active demonstration of fleetness of foot, speed of reaction and bravery.
To the many who boxed for Britain, it was a reflection of identity and in the modern era, the addition of women's boxing to the Olympic programme is similarly a statement of equal rights and national pride.
Class rears its ugly head once again in A Bit of a Flutter which concerns gambling and who had the right to be allowed to have a bet.
As recently as the mid-20th century, gambling for the working classes was forced underground because betting shops would only accept bets from those who had an account.
The more series goes on, the more I am learning about the broader significance of sport in Britain and from the feedback I am getting, the more the listeners are enjoying hearing about the context in which sport has become a reflection of our changing society.
I've had a lot of feedback on Twitter and am thrilled that so many people who thought they could never find sport interesting are enjoying the series. Do get in touch on @clarebalding1
Sport and the British can be heard at 1345 GMT on Radio 4 each weekday until 9 March or at any time on the Radio 4 website or as an MP3 download.