Tuesday's gossip column
Last updated on .From the section Football

TRANSFER GOSSIP
Chelsea owner Roman Abramovich has signed Lille winger Eden Hazard, 21, by agreeing a £32m, five-year deal worth £4.8m a season to the Belgian playmaker.
Manchester City's interest in Hazard apparently cooled because of his £170,000-a-week wage demands.
Chelsea will pay Hazard £100,000 a week after tax as the Blues also prepare a bid for Porto striker Hulk.
Hazard could end up costing Chelsea as much as £78m after signing fee, agent payments and wages.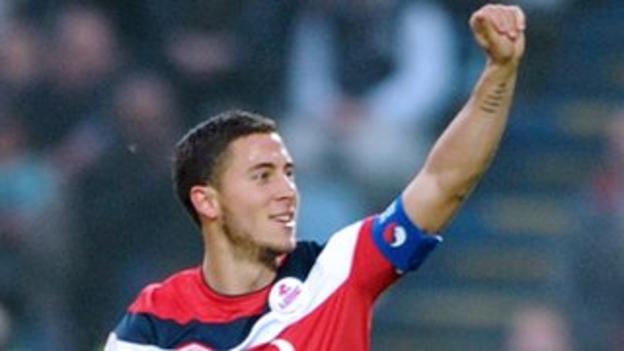 Meanwhile, Abramovich has persuaded Fernando Torres, 28, to stick with the Champions League winners despite threats to leave.
AC Milan are trying to force down the price of Liverpool's 27-year-old midfielder Alberto Aquilani.
Barcelona have made an enquiry for 28-year-old Branislav Ivanovic as competition hots up for Chelsea's defender.
Didier Drogba, 34, could be set for a reunion with Jose Mourinho at Real Madrid as the striker stalls on China move.
Manchester United are set to make a £3m bid for Crewe's 18-year-old play-off hero Nick Powell.
Manchester City captain Vincent Kompany, 26, will turn down a move to Spanish giants Barcelona.
Arsenal captain Robin van Persie, 28, has been told to stick with the Gunners by his own mother despite interest from Barcelona and Juventus.
Arsene Wenger is reportedly ready to mount a bid for Man City midfielder Nigel de Jong, 27, as he looks to add more steel to his Arsenal squad.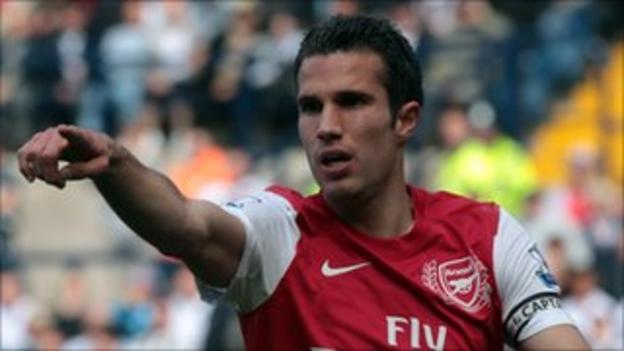 Long-term Arsenal target Mathieu Valbuena, 27, will not leave Marseille this summer, he has confirmed.
Newcastle United want to continue their French revolution with a deal for Lille full-back Mathieu Debuchy, 26, after watching him star against Iceland over the weekend.
Reading, Southampton and West Ham are on alert as Yakubu, 29, vows to leave Blackburn.
Salomon Kalou, 26, is set to leave English football and sign for Germany's Schalke now his Chelsea contract has expired.
Louis Saha, 33, has apparently been released by Tottenham Hotspur after just five months at White Hart Lane.
OTHER GOSSIP
Louis van Gaal believes that Liverpool will make an official announcement of his appointment at the club by the end of the week, despite the Reds' ongoing talks with Wigan's Roberto Martinez.
Liverpool's owners are due in England on Tuesday to advance their search for a new manager and, according to Wigan Athletic chairman Dave Whelan, will have only 48 hours to decide whether Roberto Martínez is the man to succeed the sacked Kenny Dalglish.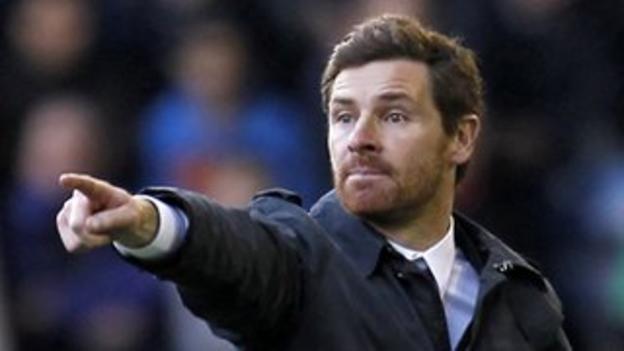 Tottenham Hotspur have identified former Chelsea boss Andre Villas-Boas as a potential replacement for manager Harry Redknapp.
Laurent Blanc admits his France side are not physically ready to face England on 11 June after they had to come back from 2-0 down to beat Iceland.
France midfielder Samir Nasri, 24, has warned his team-mates they must sort out their midfield before they face England.
John Fashanu insists Uefa is not serious enough about racism and insists he would find it "impossible" to watch England play in Ukraine this summer.
AND FINALLY
Chelsea-bound Eden Hazard, 21, was once caught on camera eating a burger outside the stadium where a Belgium match in which he had been substituted was still going on.