New look for the BBC Sport mobile homepage
Last updated on .From the section Sport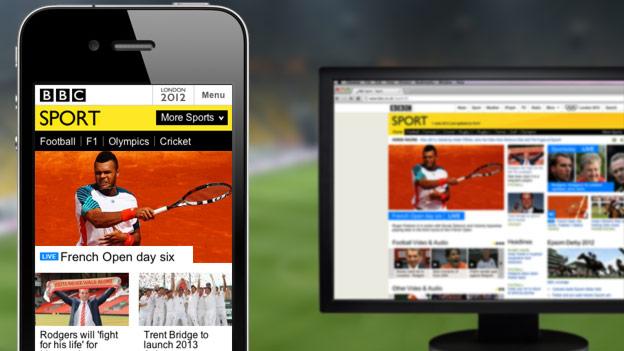 The BBC Sport's mobile homepage has relaunched with a new design.
The mobile sport homepage now has the same look and feel as the desktop sport website, which was relaunched earlier this year. The redesign is part of BBC Sport's evolution of its digital services across web, mobile, tablet and connected TV.
All mobile devices visiting the BBC's mobile sport site will see the new-look page which adapts according to the mobile device's screen size. This responsive design approach was also used on the BBC News mobile site, which relauched earlier this year.
The new homepage includes the day's top stories and quick access to live scores and results. Video highlights, interviews and features are also available on the homepage for users in the UK with iPhones and iPod Touches using iOS 5.0 and above and Android devices using OS 2.2 and above.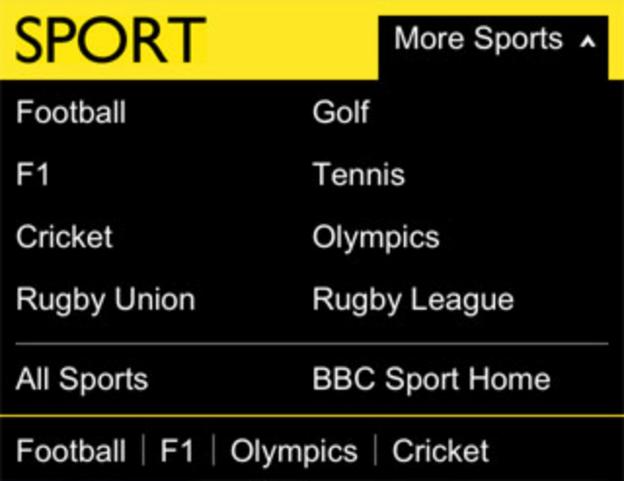 Touchscreen mobile devices can access the most popular sports through a 'More sports' dropdown on the top right of the homepage. A new index page listing all sports provides access to all 46 sports covered on the mobile site.
All other phones can access a list of the most popular sports at the bottom of the homepage.
The homepage relaunch is the first in a series of new features being developed for BBC Sport's mobile services over the coming months. These include extensive coverage of the London 2012 Olympics, including up to 24 live video streams, on demand highlights clips and a detailed results service.
Visit the mobile sport homepage at www.bbc.co.uk/sportmobile