European Olympics: Baku, Azerbaijan to host first Games

By Matt Slater
BBC sports news reporter
Last updated on .From the section Sport103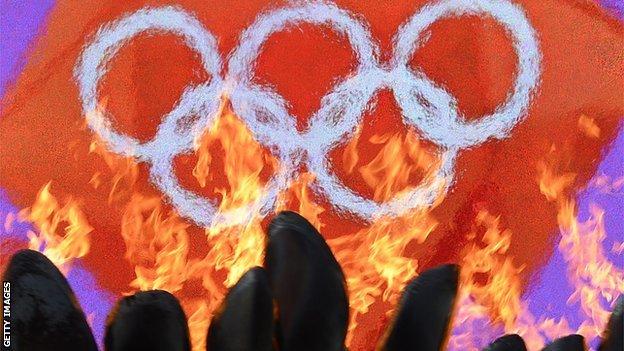 The first European Olympics will take place in Baku, Azerbaijan, in 2015.
Delegations from the 49 members of the European Olympic Committee (EOC) met in Rome to vote on the proposal.
"The National Olympic Committees (NOC) have received assurance that the event will not cost them a penny, but bring financial gains," the EOC said.
The competition, similar to the Asian or Pan-American Games, will take place every four years and feature around 15 sports in its programme.
Backed heavily by EOC president Patrick Hickey, the European Games were first suggested in 2010.
After a cool response initially the proposal has now been voted through.
The EOC held a secret ballot at its 41st General Assembly in Rome with 38 voting in favour, eight against and three abstaining.
It was thought Russia and Turkey would be candidates to host the competition but it has since emerged that Baku was the only city to bid.
The EOC said: "The exact dates have not yet been fixed, but the Games will presumably take place in late spring or early summer and will have around 15 sports on the programme.
"There are plenty of technical details to decide, but the Assembly has above all shown its will to go ahead, and make this sports event, which is in no way intended to be a copy of the Olympic Games, a tool with which to enhance the attractiveness of sport."
The British Olympic Association (BOA) is one of the 49 members of the EOC, and chief executive Andy Hunt travelled to the Italian capital for Friday's meetings and Saturday's vote.
Before the vote, the BOA was understood to be cautiously supportive of the concept, provided room could be found for it in a crowded timetable.
That was a major worry for some of the larger sports in the Olympic movement, with the International Association of Athletics Federations (IAAF) particularly opposed to any addition to the international schedule.
The European Athletics Association (EAA) has already voted against the participation of its members in the Games.
An IAAF spokesman told BBC Sport: "The IAAF position remains as voted a few months ago and we support European Athletics Association position not to accept to participate. This is our position."