How can we get more young women involved in sport?

By Sally Nugent
BBC Breakfast sport correspondent
Last updated on .From the section Sport186
It's nearly over now, that freakishly exciting, once-in-a-lifetime year of sport.
But after a big event like London 2012, I always wonder what the wider impact will be.
From my perspective, I hope Jessica Ennis, Nicola Adams, Katherine Grainger and all the other female Olympians who stepped up to that prized middle spot on the podium can become strong, new role models for a generation of teenage girls.
Even for the ones who don't like sport that much.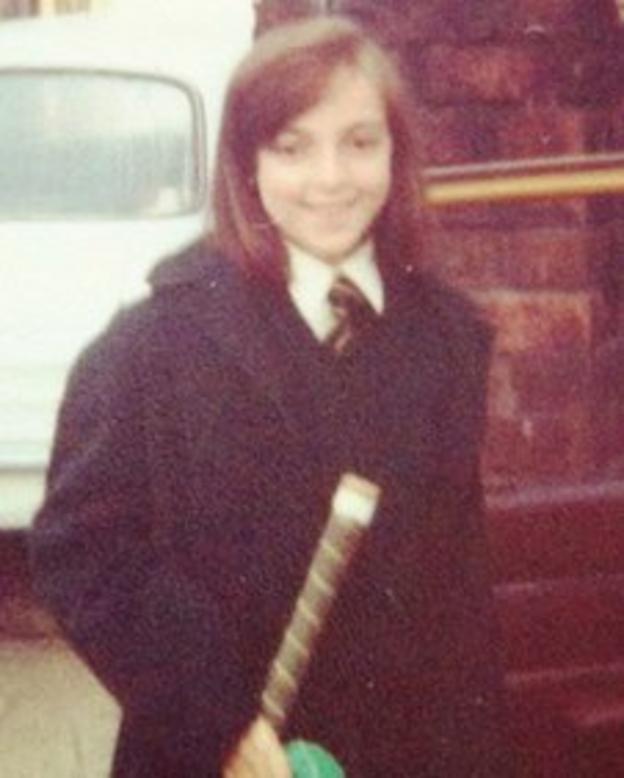 That's because, right now, it is still a challenge to get girls moving in this country.
According to the Women's Sport and Fitness Foundation, just 12% of 14-year-old girls do the recommended amount of physical activity of any kind.
So while there is a renewed emphasis on finding Olympic champions of the future, I'm more interested in the ones who won't make it.
There must be a place in this brave, new sporty world for the girls at secondary school who might never be brilliant sportswomen or team captains.
I'm interested in them because I was one of them. At school, I hated PE. Loathed it. Mostly because I wasn't that good. I didn't like getting cold and the bigger girls wielding hockey sticks scared the living daylights out of me.
It seems I'm not alone. According to research, most girls feel the same way. While some react well to the competition, many don't.
The irony is that I have spent the last decade immersed in the world of sport. My job as a sports correspondent has taken me to some incredible places to see the power that sport has to change lives.
An unlikely career path for someone so ambivalent all those years ago? Not really.
I come from a very sporty family. My life growing up revolved around that steady timetable of the rugby season. My dad and my brothers all played and I went everywhere with them.
I would hear dad for hours talking to his team, telling them how brilliant they were. Honestly, they weren't that great, but they were part of something that made them feel like they might be.
My dad also taught me to throw and catch a ball properly - like a boy - and I cycled alongside him as he trained for a marathon.
l soon learned that just moving makes you feel better.
As I've been trying to shine a light on this subject, I've been back to make a film at my old school, Upton Hall in Wirral, where my former PE teacher showed me what they're doing now to keep girls interested.
The key seems to be to offer a wide variety of activities - and not just team sports. The girls there now have a dizzying array of sports to choose from. The only rule is they have to do something. Dropping out is no longer an option.
The next step on my journey was to meet a woman who achieved a huge amount in her sporting career but who decided that her priorities were changing.
Faye White - one of the most recognisable faces in women's football - didn't play in the London Olympics because she was seven months pregnant.
Now with a new baby at home, she's looking forward to getting back to training but is facing the same challenges as many working mothers.
For the third film I travelled to Sweden - where European Union statistics show they do brilliantly at getting girls to move. I went to Huddinge Football Club outside Stockholm where training was simply a joy to watch. I asked the girls there if they were bothered about the cold and rain and getting muddy. They looked at me blankly. It had never crossed their minds.
Back in the UK, combat sports are becoming hugely popular for girls - thank you Jade Jones, Gemma Gibbons and Karina Bryant - while orienteering and team leadership skills are on the syllabus. Progress all round.
Government policy for schools post-Olympics is actually encouraging more competition, more team sports and more traditional sportsday-type events.
That's great but it won't work for everyone, particularly the teenage girl demographic, that wildly tricky combination of vulnerable, self-conscious and stubborn.
I remember it well.