Football transfers - June 2013
Last updated on .From the section Football
The summer transfer window reopens on 1 July, but clubs may announce signings before then.
Clubs will have an extra two days to complete their summer business with the window closing at 2300 BST on Monday, 2 September.
To read the day's transfer rumours, visit our gossip column.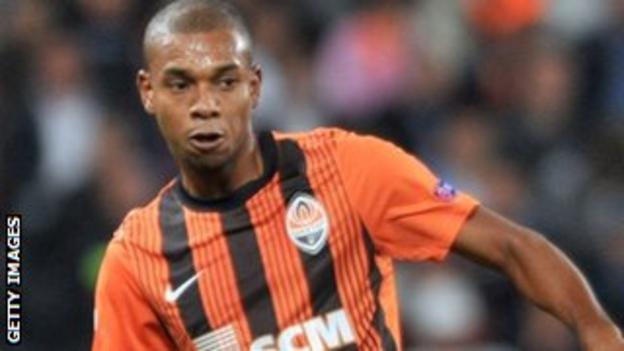 For all the latest breaking transfer news, follow Sportsday Live each day.
Biggest domestic deal so far: Manchester City's £30m signing of midfielder Fernandinho on 6 June (pictured).
Busiest club: Portsmouth have signed nine players so far.
Busiest Premier League clubs: Aston Villa have signed six players so far.
30 JUNE
[Hearts - Hibernian] Free
Jack Payne [Gillingham - Peterborough] Undisclosed
Danny Wilson [Liverpool - Hearts] Free
29 JUNE
[Aldershot - Exeter] Free
Jonathan de Guzman [Villarreal - Swansea] Loan
[Rochdale - Burton] Free
Sam Morsy [Port Vale - Chesterfield] Undisclosed
[Rotherham - Burton] Free
[Leyton Orient - Burton] Free
28 JUNE
Mauro Boselli [Wigan Athletic - Club Leon] Undisclosed
Nathan Cameron [Coventry - Bury] Free
[Blackpool - Wigan] Free
Kealan Dillon [Hull - St Mirren] Free
Ahmed Elmohamady [Sunderland - Hull] £2m
Corey Gameiro [Fulham - Sydney FC] Free
Ian Harte [Reading - Bournemouth] Free
Chris Hussey [AFC Wimbledon - Burton Albion] Free
Nick Liversedge [Whitby - Burnley] Free
Marko Marin [Chelsea - Sevilla] Loan
Greg McDermott [unattached - Bury]
Steve Morison [Leeds - Millwall] Loan
Lewis Montrose [Gillingham - York] Free
[PSV Eindhoven - Stoke City] £3m
John Sutton [Hearts - Motherwell] Free
Sanchez Watt [Arsenal - Colchester] Free
27 JUNE
[Espanyol - Swansea] £2.5m
[Arsenal - Zenit St Petersburg] Free
Ben Gordon [Unattached - Ross County]
Jack Compton [Colchester - Hartlepool] Free
[Brentford - Gillingham] Undisclosed
Josh Gillies [Gateshead - Carlisle] Undisclosed
[Rochdale - Bury] Free
[Malaga - Real Madrid] £23m (reported)
[Stockport - Morecambe] Compensation yet to be agreed
[Sheffield United - Oxford] Free
Jon-Paul Pittman [Oxford - Wycombe] Free
[Derby - Bury] Free
Chris Robertson [Preston - Port Vale] Free
Danny Simpson [Newcastle - QPR] Free
Gavin Tomlin [Southend - Port Vale] Free
John White [Colchester - Southend] Free
26 JUNE
Frank Fielding [Derby County - Bristol City] Undisclosed
George Francomb [Norwich - AFC Wimbledon] Free
[Wycombe - Yeovil] Free
[Southampton - Yeovil] Free
[Leicester - Yeovil] Free
Jacques Maghoma [Burton - Sheffield Wednesday] Free
[Burnley - Wigan] Free
Ian Morris [Torquay - Northampton] Free
Jack Sampson [Bolton - Morecambe] Free
Jed Steer [Norwich - Aston Villa] Compensation yet to be agreed
Carlos Tevez [Manchester City - Juventus] £12m
25 JUNE
Jack Barthram [Tottenham - Swindon] Free
Dominic Blizzard [Yeovil - Plymouth] Free
Fabien Brandy [Walsall - Sheffield United] Free
Paris Cowan-Hall [Plymouth - Wycombe] Free
Curtis Davies [Birmingham - Hull] £2.25m (reported)
Jasper Johns [Everton - Sheffield United] Free
Todd Kane [Chelsea - Blackburn] Loan
Stephen McGinn [Watford - Sheffield United] Free
Sean McGinty [Manchester United - Sheffield United] Free
Simon Mignolet [Sunderland - Liverpool] £9m
Martin Paterson [Burnley - Huddersfield] Free
[Chester - Fleetwood] Undisclosed
Andre Schurrle [Bayer Leverkusen - Chelsea] £18m
Alex Smith [Fulham - Swindon] Free
[St Johnstone - CFR Cluj] Free
Josef Varga [Debrecen - Middlesbrough] Loan
Danny Williams [Hoffenheim - Reading] Undisclosed
24 JUNE
Tom Adeyemi [Norwich - Birmingham] Free
Thierry Audel [Macclesfield - Crewe] Undisclosed
[Millwall - Leyton Orient] Free
Stephen Bywater [Sheffield Wednesday - Millwall] Free
Matt Duke [Bradford - Northampton] Free
[Real Madrid - Doncaster] Free
[Wolves - Huddersfield] Undisclosed
Danny Hylton [Aldershot - Rotherham] Free
Alan McCormack [Swindon - Brentford] Free
Rob Milsom [Aberdeen - Rotherham] Free
George Saville [Chelsea - Brentford] Loan
[Bristol City - Huddersfield] Free
Andy Welsh [Carlisle - Scunthorpe] Free
Hayden White [Sheffield Wednesday - Bolton] Free
Gregg Wylde [Bolton - Aberdeen] Free
23 JUNE
[Celta Vigo - Liverpool] £7m
22 JUNE
Luis Alberto [Sevilla - Liverpool] £6.8m (reported)
[Chelsea - Atletico Madrid] Loan
[Aston Villa - Al Nasr] Free
[Swindon - Chesterfield] Free
21 JUNE
Troy Brown [Aldershot - Cheltenham] Free
Sam Clucas [Hereford - Mansfield] Fee to be decided by tribunal
Royston Drenthe [Alania Vladikavkaz - Reading] Undisclosed
Ricky Holmes [Barnet - Portsmouth] Free
[MK Dons - Tranmere] Free
Matthew Lund [Stoke - Rochdale] Free
[Excelsior - Ross County] Free
Tamika Mkandawire [Millwall - Shrewsbury] Free
Charlie Sheringham [AFC Bournemouth - AFC Wimbledon] Free
[FC Groningen - Celtic] £2.6m
Derrick Williams [Aston Villa - Bristol City] Free
Harry Worley [Oxford - Newport] Free
Ross Worner [Aldershot - AFC Wimbledon] Free
20 JUNE
Ashley Bayes [Basingstoke - AFC Wimbledon] Free
[Blackpool - Rochdale] Free
Nicky Hunt [Rotherham - Accrington] Free
Gonzalo Jara [West Brom - Nottingham Forest] Free
Kyle Lafferty [Sion - Palermo] Undisclosed
[Sevilla - Aston Villa] Undisclosed
[Sheffield Wednesday - Barnsley] Undisclosed
[Yeovil - Plymouth] Loan
[Norwich - Oldham] Free
Danny Whitehead [Stockport - West Ham] Undisclosed
David Worrall [Bury - Rotherham] Free
19 JUNE
Andy Carroll [Liverpool - West Ham] £15m
Stephen Foster [Barnsley - Tranmere] Free
Evan Horwood [Hartlepool - Tranmere] Free
[Aston Villa - Nottingham Forest] Free
Marcus Marshall [Bury - Morecambe] Free
David Moberg Karlsson [IFK Gothenburg - Sunderland] Undisclosed
18 JUNE
Amin Affane [Chelsea - Energie Cottbus] Free
Johan Hammar [Everton - Malmo] Free
[Aalborg - Aston Villa] Fee which could rise to £2m (reported)
Danny Hylton [Aldershot - Rotherham] Free
Dale Jennings [Bayern Munich - Barnsley] £250,000
[Burnley - Burton] Free
[Sunderland - Burton] Free
Declan Rudd [Norwich - Preston] Loan
Stevie Smith [Unattached - Rangers]
[Norwich - Bournemouth] Free
Calvin Zola [Burton - Aberdeen] Free
17 JUNE
Jake Bidwell [Everton - Brentford] Undisclosed
Jamie Cureton [Exeter - Cheltenham] Free
Andy Drury [Ipswich - Crawley] Free
[Wigan - Hull] Free
14 JUNE
Nick Arnold [Reading - Wycombe] Loan
Denilson [Arsenal - Sao Paolo] Free
Olly Lancashire [Aldershot - Rochdale] Free
David Amoo [Tranmere - Carlisle] Free
Dejan Lovren [Lyon - Southampton] £8.5m (reported)
Stewart Murdoch [Falkirk - Fleetwood] Free
Sander Puri [St Mirren - York City] Free
Josh Shama [Reading - Oxford United] Free
13 JUNE
[FC Groningen - Aston Villa] Undisclosed
[Vitoria Guimaraes - Celtic] Undisclosed
Jeffrey Bruma [Chelsea - PSV] Undisclosed
Alex Cisak [Oldham - Burnley] Free
Wes Fletcher [Burnley - York] Free
Chris Kettings [Blackpool - York] Loan
David Hunt [Crawley - Oxford] Free
[Nordsjaelland - Aston Villa] Undisclosed
Daniel Rose [Fleetwood - Oxford] Free
12 JUNE
Jack Bonham [Watford - Brentford] Free
Sidney Schmeltz [Unattached - Oldham]
11 JUNE
Lewis Alessandra [Morecambe - Plymouth] Free
Mikkel Andersen [Reading - Randers] Loan
Aden Flint [Swindon Town - Bristol City] £300,000
[Sevilla - Manchester City] £14.9m
10 JUNE
Amine Linganzi [Accrington - Gillingham] Free
Vadaine Oliver [Lincoln - Crewe] Undisclosed
Johnny Russell [Dundee United - Derby] £750,000
Jimmy Smith [Leyton Orient - Stevenage] Free
Matt Smith [Oldham - Leeds] Free
7 JUNE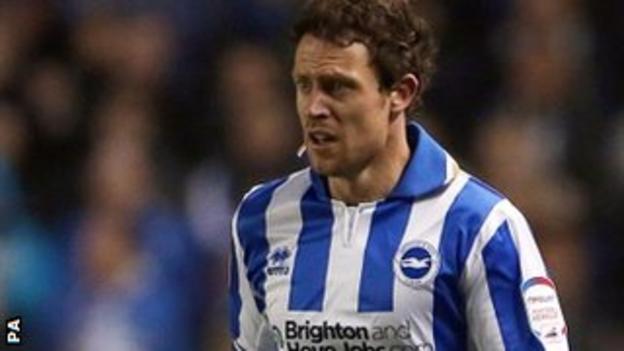 [Manchester City - Reading] Free
Peter Gulacsi [Liverpool - Red Bull Salzburg] Undisclosed
[Celtic - Ipswich] Free
Aleksandar Tonev [Lech Poznan - Aston Villa] Undisclosed
Guillermo Varela [Atletico Penarol - Manchester United] Undisclosed
Released:
Chelsea: Amin Affane, Yossi Benayoun, Abdul Deen-Conteh, Paulo Ferreira, Florent Malouda, Archange Nkumu, Ross Turnbull
Everton: Johan Hammar, Thomas Hitzlsperger, Sam Kelly, Jan Mucha, Phil Neville
Fulham: Chris Baird, Simon Davies, Mahamadou Diarra, Thomas Donegan, Corey Gameiro, Georgios Karagkounis, James Musa, Richard Peniket, Mladen Petric, Mark Schwarzer, Alex Smith, Csaba Somogyi
Liverpool: Tyrell Belford, Jamie Carragher, Jamie Stephens, Dan Wilson
Manchester City: Wayne Bridge, Filippo Mancini, Ryan McGivern, Roque Santa Cruz, Kolo Toure
Manchester United: Reece Brown, John Cofie, Michele Fornasier, Luke Giverin, Luke Hendrie, Luke McCullough, Paul Scholes, Gyliano Van Velzen, Freddie Veseli
Newcastle: Steve Harper, Yven Moyo, Danny Simpson
Reading: Nick Bignall, Simon Church, Ian Harte, Noel Hunt, Charlie Losasso, Angus MacDonald, Alex Pearce, Nicky Shorey, Jay Tabb, Joshua Webb, Brett Williams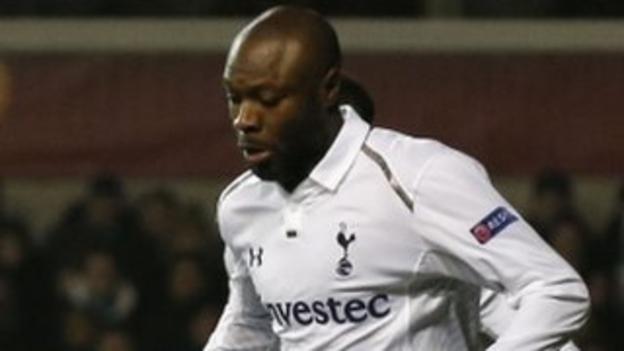 Swansea: Mark Gower
Tottenham Hotspur: Jack Barthram, David Bentley, John Bostock, William Gallas, Jack Munns, Jake Nicholson
West Bromwich Albion: Marc-Antoine Fortune, Gonzalo Jara, Romaine Sawyers, Jerome Thomas
West Ham: Carlton Cole, Jake Larkins, Gary O'Neil, Jack Powell, Jami Rafati, Eoin Wearen
Wigan: Peter Aylmer, Albert Crusat, Franco Di Santo, David Jones, Adrian Lopez, Jonathan Lynch, Callum Morris, Filip Orsula, Ronnie Stam, Joshua Sumner, Ryan Watson
6 JUNE
Jose Canas [Real Betis - Swansea] Free
Tony Diagne [Macclesfield - Morecambe] Undisclosed
Fernandinho [Shakhtar Donetsk - Manchester City] £30m
Jake Larkins [West Ham - Leyton Orient] Free
Released:
Stoke City: Michael Clarkson, Rory Delap, Matthew Gledhill, Jadan Hall, Matthew Lund, Andrew Musungu, Carlo Nash, Michael Owen, George Rigg, Mamady Sidibe, Matthew Upson, Dean Whitehead
5 JUNE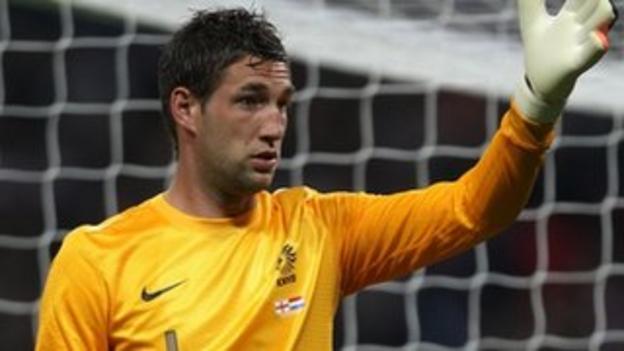 Adrian [Real Betis - West Ham] Free
Adam Chapman [Oxford - Newport County] Undisclosed
Jimmy Ryan [Scunthorpe - Chesterfield] Free
Maarten Stekelenburg [Roma - Fulham] Undisclosed
Jay Tabb [Reading - Ipswich] Free
Chris Zebroski [Unattached - Newport County]
Released:
Arsenal: Andrey Arshavin, Samir Bihmoutine, Reice Charles-Cook, Denilson, Craig Eastmond, Sead Hajrovic, Conor Henderson, Jernade Meade, Nigel Oldfield Spence-Neita, Joshua Rees, Philip Roberts, James Shea, Sebastien Squillaci, Sanchez Watt
Aston Villa: Calum Barrett, Joshua Barton, Courtney Cameron, Daniel Devine, Richard Dunne, Eric Lichaj, Andrew Marshall
4 JUNE
Terry Hawkridge [Gainsborough - Scunthorpe] Undisclosed
[Motherwell - Preston] Free
Martin Riley [Wrexham - Mansfield] Free
Luke Waterfall [Gainsborough - Scunthorpe] Undisclosed
Released
Southampton: Frazer Richardson, Danny Butterfield, Dan Seabourne, Ryan Dickson, Ben Reeves, Sam Hoskins, Tommy Forecast, Alberto Seidi
3 JUNE
Mark Gower [Swansea - Charlton] Free
Chris Iwelumo [Watford - Scunthorpe] Free
[Santos - Barcelona] £48.6m
2 JUNE
[Port Vale - Mansfield] Free
1 JUNE
[Cheltenham - Port Vale] Free