Island Games 2013: Depleted Manx team depart for Bermuda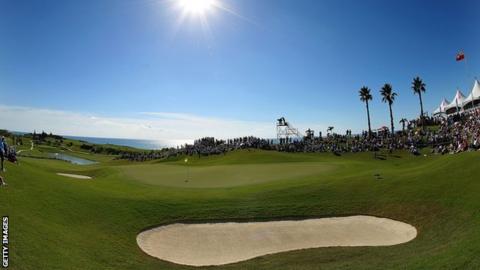 Around 100 athletes and officials from the Isle of Man will travel to the western Atlantic island of Bermuda this week for the 15th Island Games.
The Manx team is around half the size of the one which finished second in the medal table in the Isle of Wight two years ago.
Isle of Man team manager Gary Jakeman said for those going it will be a "trip of a lifetime".
The Bermuda Games will be the first ever to be held outside Europe.
More than 2,000 competitors from over 24 islands around the world compete in 16 sports over six days.
Two years ago the 190-strong Manx team finished with 26 gold, 22 silver and 20 bronze medals.
This time around just 95 will represent the island in sports including cycling, tennis and athletics.
The Isle of Man will not compete in football or basketball because of the cost of getting to the British overseas territory
The first group of 25 athletes will fly to London Gatwick later before travelling to mid-Atlantic island the following day. Three further groups will travel on Tuesday, Wednesday and Thursday.
Mr Jakeman said: "The team are very excited. We are based in Hamilton and the facilities are excellent.
"It is costing around £2,000 per person, so obviously it has not been possible for everyone who wanted to compete to get there.
"We are still very confident we can achieve medals in the sports we are contesting. We had an incredible team effort in 2011 and we will be looking to build on that.
"It is important that we get there early enough to acclimatise as it will be incredibly hot and very humid."
Hosts Bermuda will have the largest team with 300 athletes followed by Guernsey and the Faroe Islands.
Organisers have pledged to put on a in Bermuda.
The opening ceremony of the event, first held in 1985 on the Isle of Man, will be held on Saturday.
The Island Games in Bermuda runs from 13-19 July.