Island Games 2013: Bermuda set for opening ceremony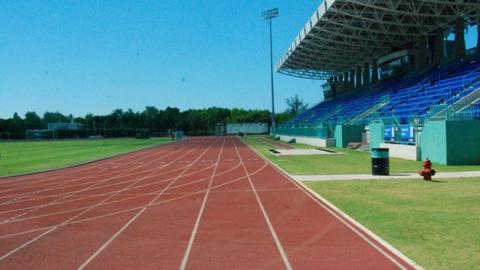 The slogan on the Island Games adverts which have sprung up around Bermuda declares 'Game On' and on Saturday evening the waiting will be over.
Competitors from around the world will take part in the opening ceremony at the National Sports Centre in Hamilton.
"There's great excitement building, everybody wants the Games to start," said event chairman Jon Beard.
"There's a good feeling. We just want to make sure we maintain it and push it and the opening ceremony will do this."
Beard added: "Those of us who've been working on this for years are very excited about this."
This is the first time the biennial Games, which showcases sports such as golf, cycling and tennis, has crossed the Atlantic to be staged outside of Europe.
In a twist from tradition, the competitors themselves will be housed in the main grandstand for much of the ceremony, with the organisers keen to keep the athletes out of the direct sunlight.
Although there will be the usual parade and water ceremony, in which water from each island is mixed together, the length of the ceremony is also expected to be shorter than in past Games.
"I think they'll find this a different level of humidity," said Beard.
"We also know this is about the athletes - we don't want to be there forever and a day."
After Saturday night's festivities, the sporting action starts early on Sunday with the triathlon and cycling road race among the first events.
A total of 22 islands, including Guernsey, Isle of Wight and Isle of Man will compete over the following six days in 16 sports.