Island Games 2013: Manx team top medal table after haul
Last updated on .From the section Sport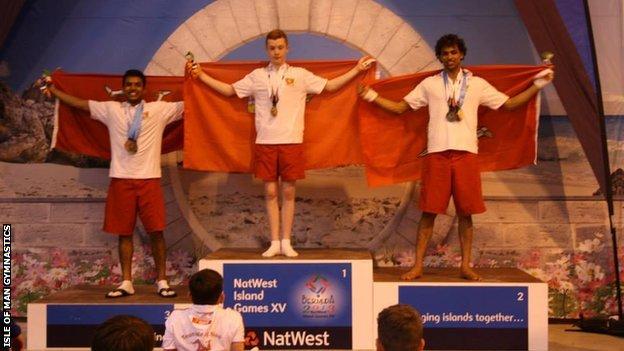 The Isle of Man team have surged to the top of the medal table at the Island Games in Bermuda after winning 14 gold medals on Tuesday.
The Manx gymnastics team won 28 of the island's 36 medals on the third day of competition with nine golds, nine silvers and 10 bronze.
Team Manager Gary Jakeman said: "It's has been a remarkable day with some unbelievable performances."
The island now leads both Guernsey and Jersey in the medal table.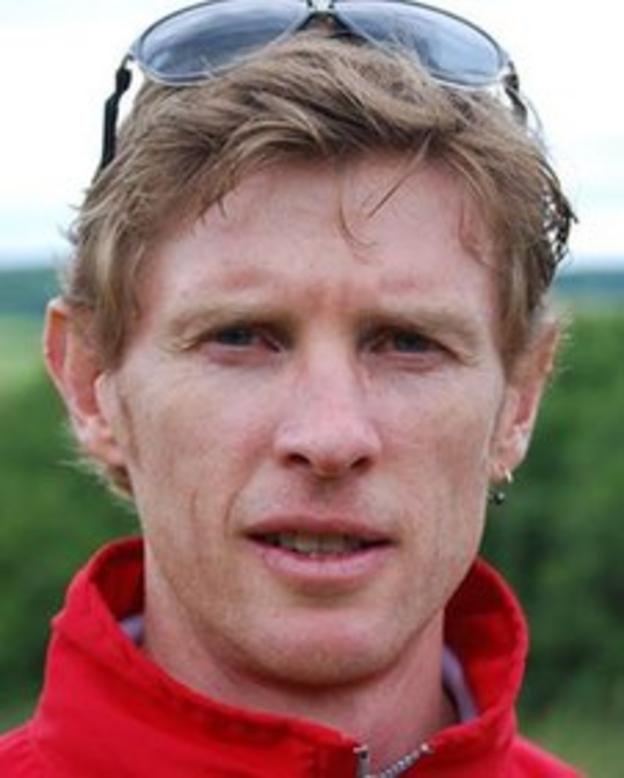 This is despite the 84-strong Isle of Man squad being half the size of the Channel Islands teams.
Manx gymnasts Anthony Duchars and Grace Harrison both claimed overall individual gold amongst a string of fine performances from the team.
Cyclist Andrew Roche won his 10th successive time trial and also helped the team to gold.
Roche has won every time trial he has ever entered at the Games and said: "I had to give it everything I had all the way to the line.
"I have entered 10 and won 10 - there was massive pressure but I am just glad it is over now."
There was further success on the track with Alan Corlett winning the 3000m steeplechase and Hannah Riley taking silver in the 100m hurdles.
Meanwhile, swimmers Laura Kinley won the 200m breaststroke and Charlotte Atkinson triumphed in the 50m butterfly.
More than 2,000 competitors from over 24 islands around the world compete in 16 sports over six days.
The Isle of Man team will compete in 11 sports including cycling, tennis and athletics.
The Island Games in Bermuda runs from 13-19 July.