2015 Island Games: Jersey 'on track' to host event
Last updated on .From the section Sport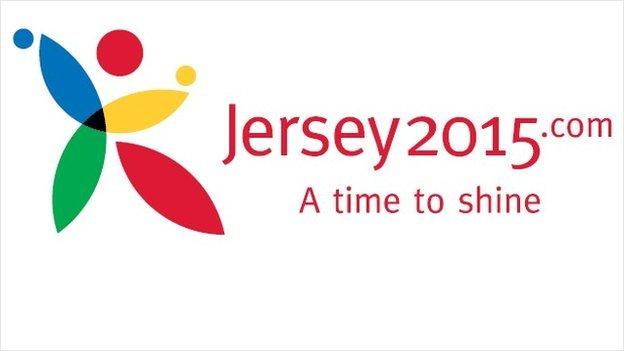 Jersey are "on track" with their planning for hosting the 2015 Island Games, according to the man responsible for delivering the multi-sport event.
Steve Bailey, the director of the Island Games, said he was expecting more than 3,500 athletes to take part.
"At the moment we're on track," he told BBC Radio Jersey.
"As we close in it will get more tense but if we manage it like we are and maintain the enthusiasm then I think we'll enjoy the process."
Bailey has been in the post for nearly three months and said he had seen "good progress" during that time.
"I'm excited - it's a great job and project to be working on," he said.
"I'm ahead of the game in that I'm grey anyway and most of my hair has already fallen out!
"Things are definitely moving on now. We're seeing all the sport's organisers and they, like me, are very enthused about it and getting stuck in to the event planning."
Bailey, who went to the 2013 Island Games in Bermuda, said he would rely heavily on the skills of his organising committee and on the support from government.
"They're all volunteers with particular skills: transport, logistics, marketing, PR, hospitality - that's what's driving the project along and everybody wants to see it work," he said.
"I think we can hang a lot off these Games. It'll be a big event and it's over a week, so there's an awful lot we can do.
"The preparation is already going on and we can look forward to some really incredible events and we have the opportunity to see if we can hang other events off the Gamers and I think that's achievable as well.
"We're already working with a lot of the Jersey States bodies and Jersey Tourism have shown a great willingness to help us push this to a broader audience, in the islands where the athletes are competing from but also to the UK.
"The support we've had is palpable. People come up and offer their time and help, and the support from government to this project is fantastic - it's already very much in the island's psyche."
Jersey's competitors finished third in the medal table in Bermuda - behind the Isle of Man and the hosts - with 23 gold, 29 silver and 28 bronze.
The Island Games were inaugurated in 1985 and were last hosted by Jersey in 1997.
Jersey won the right to host the 16th Island Games by beating rivals Gotland by one vote in a selection process held in 2010.