Why Stan Collymore's treatment on Twitter is not fair game
Last updated on .From the section Sport
On 11 March of last year, just after midday, the former footballer turned boxer Curtis Woodhouse climbed into his car, set his sat-nav for Sheffield and revved the engine. James O'Brien had to ask himself the question: "Do I feel lucky?"
For months, Woodhouse had suffered abuse at the hands of O'Brien, aka Jimmyob88, on Twitter. So Woodhouse tracked down O'Brien's address and turned Dirty Harry on his backside. With Woodhouse tweeting updates on his progress, thousands on Twitter cheered him on. O'Brien, meanwhile, grew less chippy by the minute.
But it was only when Woodhouse announced he had arrived on his tormenter's road that O'Brien apologised. Woodhouse, having gained satisfaction, called the hunt off and turned back to Hull. The moral of the story being: some Twitter 'trolls' will only see the error of their ways when revenge darkens their doorstep.
At the moment, Stan Collymore must feel like he is hunting shadows rather than trolls. Or cockroaches, hiding under an immovable boulder.
On Saturday, in his role as a pundit for Talksport, Collymore had the temerity to have an opinion on football. The former Liverpool and Aston Villa striker thought Reds striker Luis Suarez had dived to win a penalty against the Villans. Some people on Twitter thought he had not. Collymore was showered with the basest of racial epithets. One person threatened to kill him.
"You do wonder sometimes whether you're in 2014 or 1814," Collymore told BBC Sport. "People telling me they're going to turn up on my doorstep and murder me, photos of lynchings, racist abuse, anti-semitism, homophobic abuse…"
But almost as horrifying as some of the abuse Collymore was subjected to was the reaction of some apparently right-minded people.
In a heated exchange on BBC Radio 5 live, one listener accused Collymore of courting publicity by highlighting the abuse, as well as encouraging would-be abusers. Others on Twitter advised Collymore to "just ignore it".
When former England rugby player Brian Moore broadened the debate to condemn the misogynistic abuse suffered by British gymnast Beth Tweddle during a Twitter Q&A session, some suggested all those nasty comments about her appearance were just part of being famous.
"That's absolute nonsense," said Moore, who has had Twitter trolls threatening to stab him in the eyes and wishing cancer on his children. "Since when did any sportsperson sign up for that sort of abuse?
"You can't even say Beth is in a sport that has any tribalism at all, she's a straightforward, decent girl and not remotely edgy. All Beth has ever tried to be is exceptionally good at her sport and an inspiration.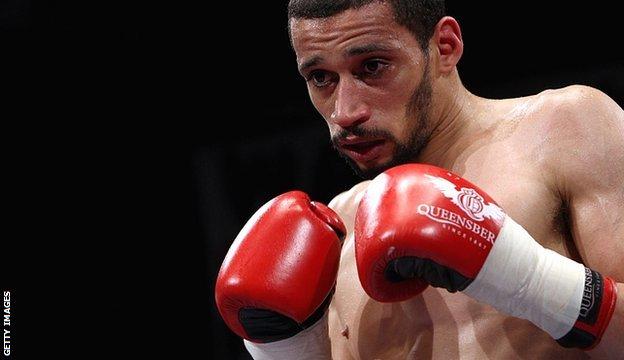 "And yet she gets subjected to this misogynistic tirade, some of it dressed up as a joke, which is another way people try to excuse it.
"If you are trying to inspire more people to take up sport, especially girls, and you say to them, 'if you become really good, you probably won't make a lot of money, but as part of the deal you'll get all this rubbish thrown at you', what kind of message does that send out?"
Eleven-time Paralympic gold medallist Baroness Grey-Thompson also challenges the notion that just because a sportsperson might use social media to further their own interests, that makes them fair game for vile denigration.
"I'm putting my name out there," says Grey-Thompson, who is now a crossbench peer, "so if I say something that is stupid or rude, I should know I'm going to get it back. If you're in the public eye you have to have a thick skin.
"But I try very hard to think about what I tweet so that I can't be accused of stoking the flames and it can't be misinterpreted. However, I've had some awful stuff said to me on Twitter and it's quite painful when it's happening to you."
Of course, it isn't only famous people who suffer abuse online. But Dr Claire Hardaker argues that famous people are particularly susceptible in the face of the powerlessness and frustration felt by many in society.
"In the case of Beth Tweddle," says Dr Hardaker, an expert in internet trolling from Lancaster University, "these were people effectively asking: 'Why are you famous? Why are you this fantastic achiever and my life isn't so great?'
"Twitter provides a context that we've never really had before, whereby an ordinary person can send stuff directly to someone who is powerful.
"Some of this stuff will be fears, resentments and neuroses, which they use to bring the powerful down and make themselves feel better in doing so. You'll see trolls boasting about what they've posted on Twitter on other websites, comparing insults. There is a competitive element.
"The anonymity makes people feel invulnerable and people think that because there's no emotional connection, they can't possibly have hurt someone. Which is why there is also this attitude of 'just ignore it, switch it off'."
British diver Tom Daley, who has suffered online abuse, is one of those who believes the best way to deal with internet trolls is to ignore them. Daley's views are understandable, because he realises he is playing by a different set of rules to his abusers.
"There is this idea that the trolls can be really hideous and vile," says Dr Hardaker, "but if a famous person responds, it's a case of 'how dare you, you're supposed to be professional'. It's OK for somebody to send you a death threat but it's not OK for you to say, 'who the hell are you, what's your problem?'"
Professional boxers have always been afforded a certain amount of leeway to express more controversial views than other sportspeople. As such, British heavyweight Tyson Fury likes to fight fire with fire on his Twitter timeline.
But even amid the outpouring of support for Woodhouse's actions, there were some who viewed his vigilante mission as being in bad form.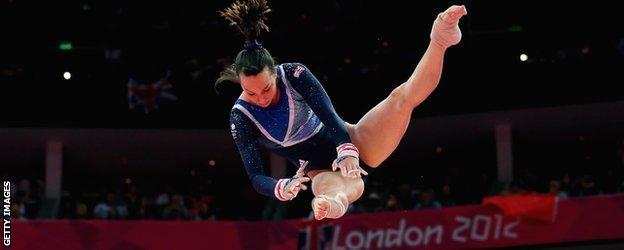 O'Brien, in the eyes of some, had just been engaging in a bit of harmless fun. Having reduced O'Brien to a quivering wreck, peering through his letterbox and wondering if his luck was about to run out, Woodhouse felt the need to tweet that maybe his behaviour had been "a bit daft".
"People say 'just ignore it'," says Moore. "But why does being good at something, whether sport or music or anything, disentitle you to be treated like everyone else? Other people say, 'if you don't like it, you should leave'. Surely we should be saying, 'if the abuser is abusing the system, they should leave'.
"It is true that a lot of celebrities use it to raise their profile. I use it to highlight articles I've written, which I've already been paid for, but also to raise money for the NSPCC and highlight other charitable causes. Should I give that up because someone is abusing me? Of what use socially is what abusers do?"
On Wednesday, Collymore seemed to have had enough. Tired of the slurs, frustrated at what he saw as Twitter's failure to tackle the issue, unable to locate the cockroaches hiding under the immovable boulder, Collymore deleted his account. However, Collymore reactivated his account on Thursday, announcing that police had spoken to two teenagers about abusive tweets he had received.
The moral, social, political and legislative issues thrown up by Collymore's case will be discussed at length elsewhere. But this is about how a small minority of sport consumers view sportspeople and their rightful place in the world.
A few years ago I wrote a feature about the impact of Twitter on sport, focusing on how many sportspeople saw it as a way to foster closer relationships with fans. The cases of Collymore and Tweddle demonstrate that tools that were designed to do good can easily be doctored to be tools that do evil.
Collymore should be applauded for shining a light under the boulder and letting us know what lurks there. And if there is one positive to be taken from his case, it is that most right-minded people were shocked and angered by the abuse he was subjected to. He was right to shake some of us from our complacent states.
The price of fame for any sportsperson should not be racism, misogyny, homophobia or any form of discrimination or cruelty. But for a small minority, this doesn't compute. Unless revenge is darkening their doorstep.