Commons Leader Andrew Lansley answers concussion plea
Last updated on .From the section Sport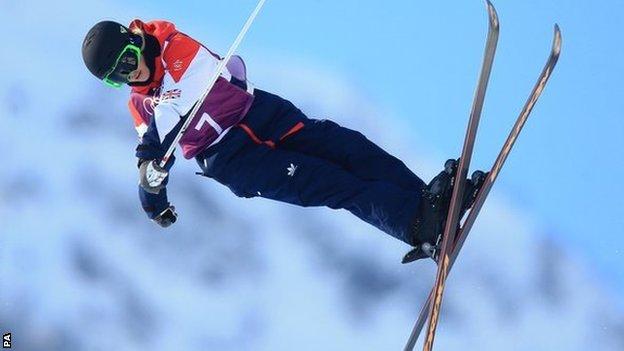 Commons Leader Andrew Lansley says he will raise the issue of concussion with UK Government departments responsible for health and sport.
Lansley has stopped short of convening a Parliamentary inquiry into the dangers of concussion in sport.
He said: "I will address this issue to the Department of Health and for Culture, Media and Sport to see if they can facilitate some response."
He action follows claims that leading organisations are denying the risks.
In Parliament, Labour MP Chris Bryant had urged Lansley to back a top-level inquiry in a bid to save lives.
Bryant alleged that organisations such as the Football Association and Rugby Football Union are not responding to evidence that shows concussion can prove fatal, especially in young players.
Concerns around concussion among athletes came to the fore last month after Great Britain's Rowan Cheshire was knocked unconscious during training for the ski half-pipe at the Winter Olympics in Sochi and was later forced to withdraw from the competition.
Last November, Tottenham Hotspur were criticised after allowing goalkeeper Hugo Lloris to play on despite losing consciousness following a heavy collision with Everton striker Romelu Lukaku in a Premier League match at Goodison Park.
Everton manager Roberto Martinez, speaking at the time, backed calls to stop managers making decisions on players with concussion, saying: "I don't think it should be a manager's decision whether you take a player off or not."
Bryant said: "All the scientific evidence now agrees that concussion can be fatal, yet many of the sporting bodies in this country - including the RFU, Welsh Rugby Union, the FA, Premiership and many other sports - are in complete denial about the danger posed to many of their players and in particular young players.
"I don't want a debate on this because I think the danger is too serious. I want you... to organise with me the setting up of a Parliamentary Commission of Inquiry into concussion in sport so we can save people's lives."
Lansley, a former Health Secretary, replied: "I can't offer you that. I recognise the problem, indeed with my health interests over many years I can remember a number of occasions neurologists describing to me some of the difficulties and some of those doctors have been at the forefront of making the case to some of the sporting bodies you're talking about."