Tamsin Lewis wins Ironman UK triathlon in Bolton
Last updated on .From the section Sport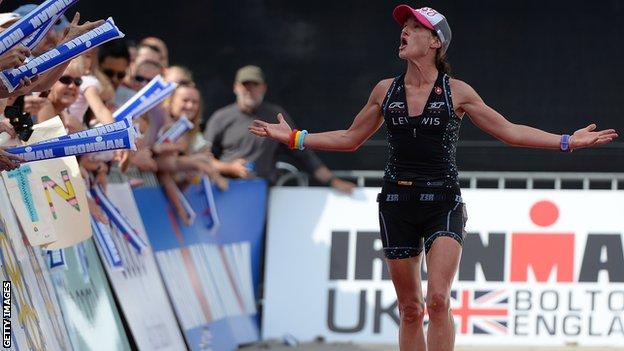 Britain's Tamsin Lewis has won the Ironman UK triathlon in Bolton.
Lewis, from London, completed the 2.4 mile swim, 112-mile bicycle ride and a marathon in nine hours, 52 minutes and 12 seconds.
Germany's Katja Konschak was second in 10:11:25 and Britain's Joanna Carritt third in 10:21:14.
France's Cyril Viennot won the men's race ahead of Britain's Joe Skipper and Estonia's Kirill Kotsegarov.
"I loved the spectators [in Bolton] they were amazing, I was nearly in tears, " said Lewis, a doctor.