Tyson Fury defiant over rant ahead of postponed Chisora fight
Last updated on .From the section Sport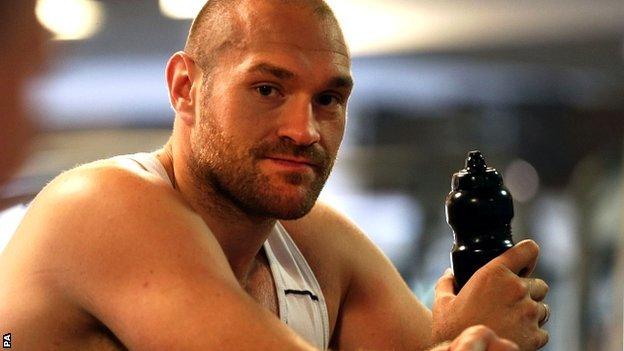 Tyson Fury remains defiant over his tirade against Dereck Chisora.
Fury told the BBC: "What was said is said. And it stays said. I can't take it back and I wouldn't if I could."
Saturday's fight has been postponed after Chisora withdrew with a fractured hand but Fury's hearing will be unaffected.
Fury claims "you don't have to be a great role model to be a great fighter" and says he will appeal any misconduct sanction when his case is heard on August 13.
"The board will do as they see fit," said Fury. "I hope they do a just job and are seen to be doing things other than just annoying stuff, annoying people.
"I don't hold any hard feelings about what they are doing, they are just doing a job."