From the haka to tiki taka: Your best teams ever
Last updated on .From the section Sport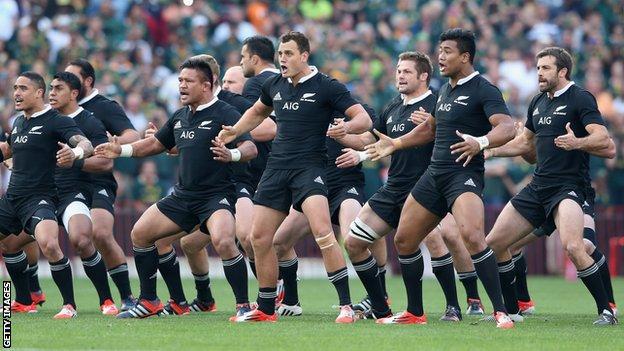 Former All Black John Kirwan has suggested that the current New Zealand rugby union team are the best in his country's history.
So we at BBC Sport decided to throw the question over to you: Who are your best team ever?
Responses ranged from Michael Jordan's Chicago Bulls to Australia's all-conquering 1990s cricket team.
However, your top five was dominated by one sport.
It was history's great football teams that overwhelmingly stuck in your memory - but who did you rate the greatest of all?
1 - Brazil 1970 football team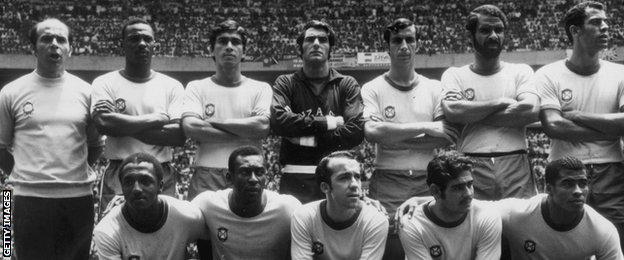 With 15.9% of the vote, Brazil's 1970 football team won your vote as the best ever to walk the planet.
It's hard to argue with a side that boasted the talents of skipper Carlos Alberto, winger Jairzinho, and the legendary Pele up front.
Mario Zagallo's side thumped a very fine Italy outfit 4-1 in the World Cup final, with Alberto scoring an iconic team goal.
All-conquering Brazil
Brazil won 12 of the 14 games they played in 1970.
Jairzinho was the second top scorer at the tournament with seven goals, Pele finished with four.
2 - Manchester United's 1999 Treble winners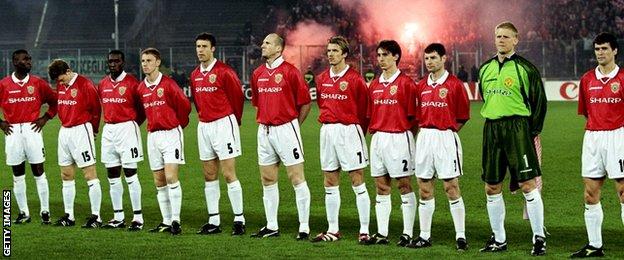 Sir Alex Ferguson's 1999 Manchester United side were just edged into second place, with 15.4% of your nominations.
They probably won't mind too much as they won pretty much everything else going.
With Peter Schmeichel between the sticks, Roy Keane enforcing in midfield and Dwight Yorke providing the goals, the team won the league by a point from Arsenal and beat Newcastle 2-0 in the FA Cup final.
Their crowning glory would come in the Champions League final, where late goals from Teddy Sheringham and Ole Gunnar Solskjaer completed a thrilling comeback against Bayern Munich.
Terrific treble
Man United went on a 33-game unbeaten run in all competitions during the season.
David Beckham was runner up to Rivaldo for 1999's European Footballer of the Year and Fifa World Player of the Year awards.
3 - Pep Guardiola's Barcelona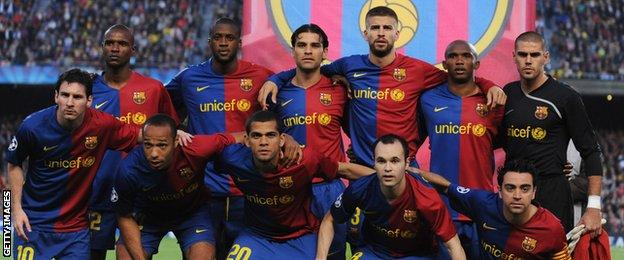 From one treble-winning team to another... 14.7% of you reckoned Pep Guardiola's Barcelona side were the best ever.
They certainly have a case, racking up three La Liga titles, two Copas del Rey, and two Champions League wins under Guardiola's tenure, including a clean sweep in 2009.
Not only that, the team also introduced the world to the luminous talent of Lionel Messi, and even put their stamp on a new philosophy of football: the art of tiki-taka.
Barca brilliance
Guardiola's Barcelona won 14 trophies in his four years in charge.
Guardiola won 179 of 247 games at Barcelona's helm, a win percentage of 72.47
4 - The current All Blacks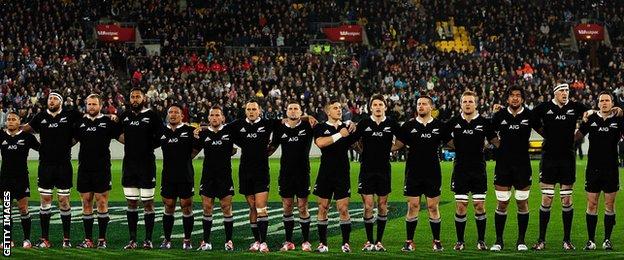 It wasn't all football, though - 11.1% of you agreed with John Kirwan that the current New Zealand rugby union team outrank any other side in his country's history.
The statistics are certainly there to support that opinion. Since the 2011 World Cup (which they won), the All Blacks have a phenomenal win percentage of 93.47%.
And in flanker Richie McCaw and fly-half and all-time Test record points scorer Dan Carter, they have genuine contenders for the greatest players in their position to ever play the game.
Few would bet against them cementing their legacy with victory in next year's World Cup.
All Blacks magic
New Zealand won 17 Tests in a row between 2013 and 2014.
They had achieved such a successful run only once before in their history, between 1965 and 70.
5 - Spain football team of 2008-2012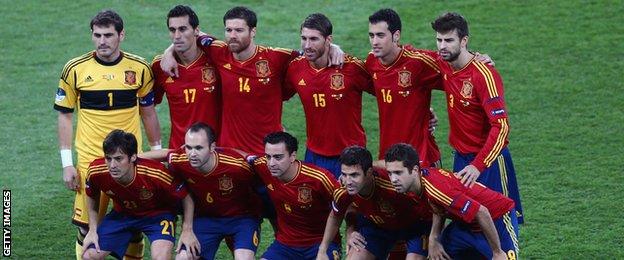 They may have fallen from grace spectacularly at this year's World Cup, but for four years from 2008 to 2012, Spain were practically untouchable in international football.
And 9.7% of you thought they deserved the title of best team ever.
Sublime Spain
Spain became the first European national team to lift the World Cup trophy outside of Europe with their victory at South Africa in 2010.
They were also the first team to successfully defend the European Championship crown, their 2012 win in Poland and Ukraine emulating their achievement in Austria and Switzerland in 2008.
At their best, La Roja combined the passing brilliance of Barcelona, epitomised by the metronomic midfield duo of Xavi and Andres Iniesta, with the competitive grit of Real Madrid, represented by Iker Casillas and Sergio Ramos.