Germany threaten jail for athletes under new doping law
Last updated on .From the section Sport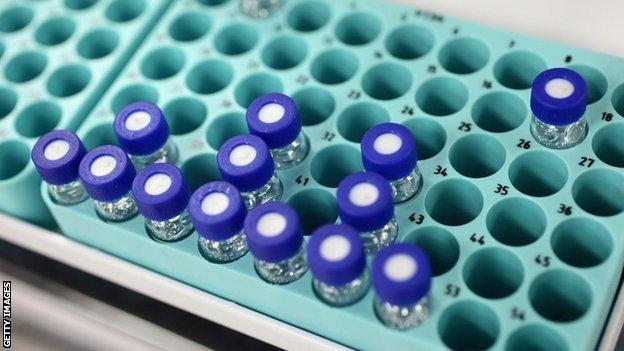 Germany is set to make doping in sport a crime for the first time, with jail terms of up to three years for athletes found guilty.
The draft is scheduled to be presented by ministers on Wednesday with the law going before parliament in spring 2015.
About 7,000 German professional athletes who are covered by the national testing program will be affected by the new law.
Foreign athletes caught doping in Germany would also risk prison.