European Games 2015: What are they - and what is at stake?

By David McDaid
BBC Olympic sports reporter
Last updated on .From the section Sport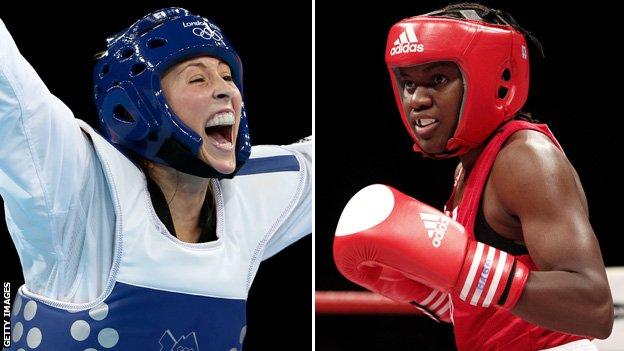 On 12 June, the curtain will raise on the first European Games in Azerbaijan's capital Baku.
Great Britain is sending its largest overseas contingent since the 2008 Beijing Olympics.
And with just over a year to go until the Rio Olympics, the event could have a say in how well Team GB does in Brazil.
Here, BBC Sport explains more about the European event.
What are the European Games?
The European Games were devised by the European Olympic Committee and launched at their General Assembly in Rome in December 2012. Baku was named as the first host city.
The concept is a continental multi-sport event along the lines of an Olympic or Commonwealth Games. Asia has already been holding its equivalent games every four years since 1951. That was the same year in which the Pan-American Games came into being as well.
In total, 50 European countries will bring around 6,000 athletes to compete in Azerbaijan between 12 and 28 June.
Which sports are involved?
In Baku, there are 20 sports on show, which will encompass 30 disciplines.
Of those sports, 16 are Olympic events, while the other four - karate, basketball 3x3, beach soccer and sambo - are new sports to this format.
In judo, the European Games will double as the European Championships - which was due to take place in Glasgow in April until the event was postponed over a sponsorship dispute.
The other 15 sports are: Aquatics, archery, athletics, badminton, volleyball, boxing, canoe, cycling, fencing, gymnastics, shooting, table tennis, taekwondo, triathlon and wrestling.
What is sambo?
Sambo is a martial art, which originated in the former Soviet Union.
Its name comes from an acronym of the Russian words for 'self-defence without weapons'. It was developed in the 1920s by the Red Army in order to improve hand-to-hand combat.
As a sport, it has similarities with judo and wrestling. It focuses on throwing, groundwork and submissions with few restrictions on holds and grips. Russia is traditionally the strongest nation.
What is at stake?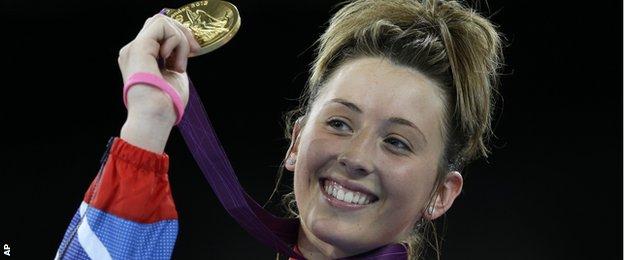 There will be 253 medal events - and there will also be opportunities in 12 sports to qualify for next year's Olympics in Rio.
Some of those sports offer direct qualification - such as triathlon, shooting and table tennis - and others provide ranking points, like in wrestling, archery and taekwondo.
Jade Jones, who won taekwondo Olympic gold for Team GB in 2012, is an ambassador for the European Games. For her, the qualification points are a big incentive.
"Obviously the World Championships in September are my main focus this year," the world number one told BBC Sport.
"But the European Games is a really important event for me and I'm really excited about it.
"You get 40 ranking points if you get gold and that would go towards my qualification for Rio."
How will Team GB be represented?
Team GB is sending 160 athletes to Baku - their biggest overseas team since the Beijing Olympics in 2008.
By comparison, Ireland have named 63 athletes in their team, the Netherlands 120, while Russia expect to send 350 athletes.
British athletes will compete at 19 disciplines in 13 sports - including karate.
The team features Jones, Olympic champion boxer Nicola Adams, London 2012 canoe sprint gold medallist Ed McKeever and judo silver medallist Gemma Gibbons.
"It will be great to compete again in the Team GB vest and I am really looking forward to the European Games," said Adams.
"I have a very good track record in multi-sports events and I hope this will be another enjoyable experience and useful preparation for the Olympics in Rio next year."
Gibbons said: "The Games are of increased significance for me because not only do they double up as the judo European Championships but they also represent an important step on our road to Rio with the chance to gain ranking points for the Olympic Games next summer."
There are also promising juniors in the team - as is the case in swimming and diving.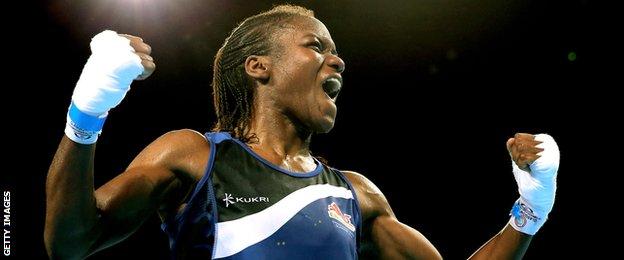 They will not have any track and field athletes or cyclists involved.
Mark England, Team GB chef de mission for Baku 2015, said: "The calibre of competition in the programme is such that athletes have wanted to put their names on the list to go.
"We're looking at a top, top team. We'd expect to be medal competitive across a whole raft of sports."
Azerbaijan: Wealthy but not without controversy
Azerbaijan, on the shores of the Caspian Sea, is bordered by Russia to the north, Georgia and Armenia to the west, and Iran to the south.
It is a country that has become rich since breaking away from the Soviet Union in 1991 thanks to its resources of oil and natural gas.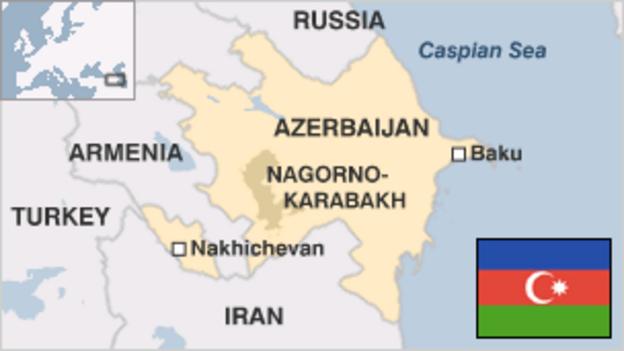 The local organising committee has spent billions of pounds on Games infrastructure, including a new 68,000-capacity athletics stadium, and international-standard aquatics, gymnastics, BMX and shooting venues.
However, the Azerbaijan government has also been criticised over its human rights record and been accused of muting political dissent, election-rigging and corruption.
"For sure, we're aware," said England, "but my job as chef de mission is to take those athletes and give them the best opportunity within the environment that's presented to us.
"Baku has been chosen by the European Olympic Committee. We're supporting, alongside the 49 other European Olympic nations, the opportunity to go there."