International Women's Day: Pioneering sports women
Last updated on .From the section Sport
BBC Sport pays tribute to pioneering women in sport on International Women's Day.
From arguably Britain's greatest female cyclist, the battle for equality in the Women's Boat Race, a legendary female rally driver to women officials, their remarkable stories are listed below.
Beryl Burton - Britain's greatest female cyclist?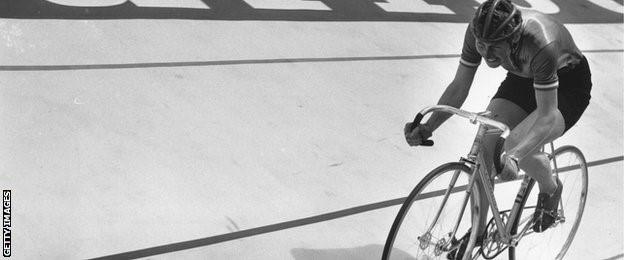 Beryl Burton won seven world titles, 96 national titles and was the best British all-rounder for 25 consecutive years to stake her claim as the greatest British female cyclist of all time.
In 1967 she rode 277.25 miles in 12 hours to break the women's - and men's - world record. It took a man two years to reclaim and Burton still holds the women's record.
"Why didn't I know about her? If she was a man, everybody would know about her," actress Maxine Peake said.
Pat Moss - the queen of speed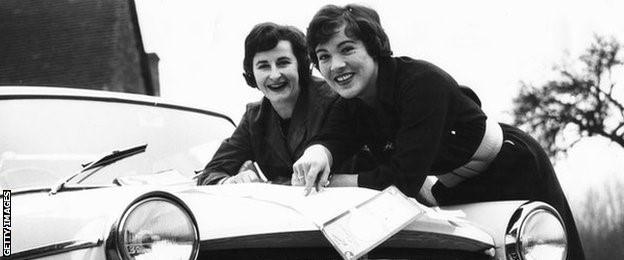 Sir Stirling Moss is a Formula 1 legend but his sister Pat was equally adept behind the wheel of a rally car. She earned the reputation as the world's leading woman rally driver throughout the 1950s and '60s.
In 1960 she beat the men to win the Liège-Sofia-Liège. This was an amazing achievement and it only enhanced her iconic status in the rallying community.
Her co-driver Ann Wisdom said: "They [men] probably did think it was strange at first - two women in a funny little car.
"But once they got used to Pat winning it wasn't strange at all, they expected her to beat them. Not many girls had the chance to drive for a works team and get paid. There was no one as good as Pat, she was a brilliant driver."
Choppy waters: The Women's Boat Race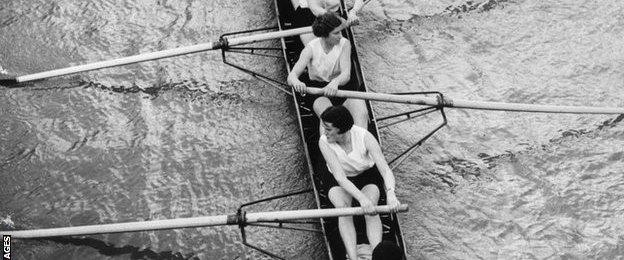 It has taken nearly 90 years, but on 11 April the women of the Oxford and Cambridge University Boat teams will race on the same day as the men.
They are finally being allowed to compete on the same tideway course as the men and have equal television coverage and funding from sponsors.
Annie Vernon, who rode in the 2003 race, said: "I will be in the BBC commentary box for the race, and I will be reflecting on my own Boat Race, and on those in the decades before who played their part in the journey to that moment. Fighters, trailblazers, but above all - women."
What's it like refereeing men?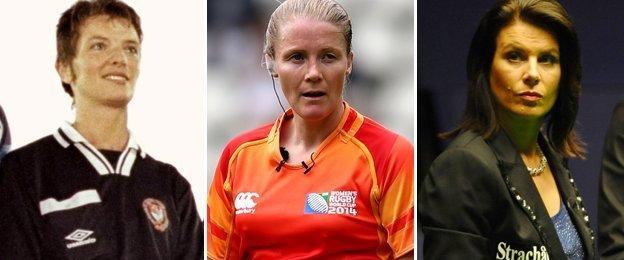 Three women who have refereed men's sport in snooker, rugby and football share their experiences.
In 2009, Michaela Tabb was the first woman to referee the men's World Snooker Championship final which she described as "one of the greatest moments of my life".
Helen O'Reilly is Ireland's top female rugby referee and said: "I can't go out on the pitch and show any fear at all, with guys 6ft 8ins and 6ft 9ins."
While Janie Frampton, who was the second woman after Wendy Toms to referee a men's game, said: "We still have incidents of sexism and it's about education. It's about changing mindsets."