Island Games 2015: Alderney aim for small island title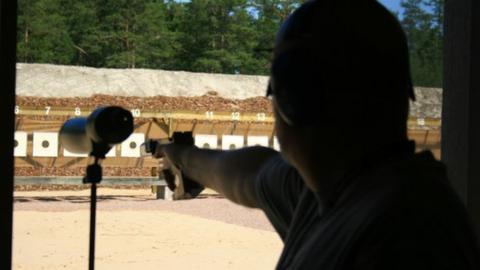 Alderney's Island Games team is aiming to be the most successful of the small islands attending next week's event.
The northernmost Channel Island is sending a 35-strong team to Jersey and will take part in six sports.
"Our challenge is to compete," said Alderney's Island Games Association chief Michael Ellen.
"There's a small islands competition within the Island Games. The Island Games authorities issue certificates to the best small islands."
A 'small island' is something of a relative term to the Island Games, where the Isle of Wight's population of just under 140,000 is the biggest.
Five of the best - Alderney's Island Games medallists
2005: Runner Nikki Neal wins silver in the 10,000m and bronze in the half marathon
2005: Margaret Mapp and Janet Tomkins win bronze in women's pairs bowls
1999: Shooters Richard Harcourt and Peter Tatton win silver the police pistol pairs
1997: Michael Brown and Peter Tatton get a bronze in the police pistol pairs
"They define small as under 5,000," Ellen added, whose home island has a population of 1,903 according to its last census.
"Statistics are pretty simple. If you've only got a population of 2,000, you're not going to beat an island with a population of 100,000 unless you've got someone exceptional."
Alderney have only ever won five medals - two silver and five bronze - and they have not stood on the podium since 2005.
"We always go into the games looking for competition," Ellen said.
"Do we start off with expectations of medals? The answer is not very often these days. We've won a couple, but you have to go back a bit."