Jose Mourinho v Rafael Benitez: When sport gets personal
Last updated on .From the section Sport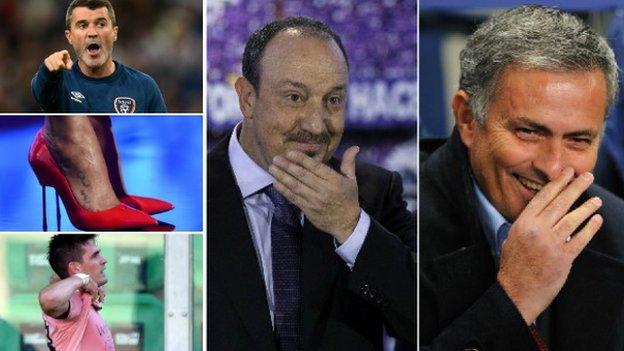 It is just sport after all.
Yes it can mean the world and more to fans and is worth potentially billions to those involved, but the fun can sometimes turn sour.
Verbals can go too far, aggression can spiral out of control, when personal attacks are to the fore it can often be ugly.
Chelsea manager Jose Mourinho has updated the archives of targeted attack - responding to disparaging comments from Rafael Benitez's wife by stating she should monitor her husband's diet more closely.
Not nice, but perhaps mild in comparison to some of the attacks BBC Sport unearthed when looking back at harsh words or actions of recent times.
'An out of control womaniser'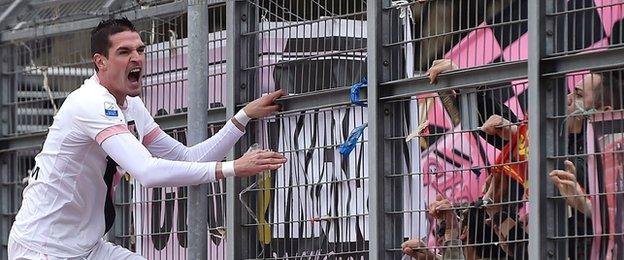 Who said it? Palermo president Maurizio Zamparini
Who was the target? Northern Ireland striker Kyle Lafferty
What did he say? "He is an out-of-control womaniser, an Irishman without rules. He is someone who disappears for a week and goes on the hunt for women in Milan.
"He has two families with six children, he never trains, he's completely off the rails. On the field he's a great player, because he gave us everything he had and more.
"In terms of his behaviour, however, he is uncontrollable. My coach told me he cannot sort this player out, so he has to go."
What did Lafferty say? "Everything he has said is a joke. It's a bit embarrassing because I definitely didn't just go out hunting for women.
"Basically, he only said it because the Palermo supporters didn't want me to leave and he had to say something to justify the decision to sell me."
The result? Two days later, Norwich City beckoned - Lafferty's sixth club - and last season, the Canaries loaned the 27-year-old to Turkish side Caykur Rizespor.
A knockout stiletto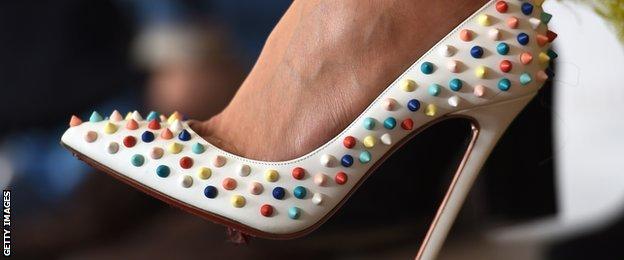 The 62-year-old mother of British lightweight boxer Tony Wilson entered the ring in Southampton in 1989 to attack her son's opponent, leaving Steve McCarthy in need of four stitches.
So who won the bout? Wilson by technical knockout. McCarthy left the ring believing he won but refused to return when asked, citing the damage to his head from the shoe. So you could say, pensioner Minna Wilson, landed the definitive blow.
'A bidet is a mystery to them'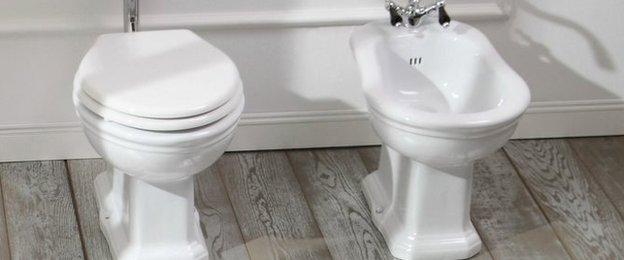 Who said it? Napoli president Aurelio De Laurentiis
Who was the target? The English
What he said: "If they want to go to England then in the end they're going to go. But they need to understand this: the English live badly, eat badly and their women do not wash their genitalia. To them, a bidet is a mystery."
The case against Carlton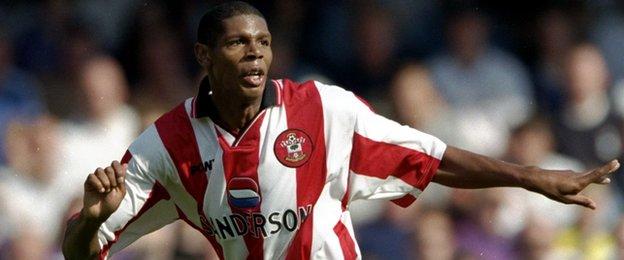 Who said it? Ex-Saints boss Dave Jones
Who was the target? Towering England midfielder Carlton Palmer
What he said: "He covers every blade of grass, but that's only because his first touch is crap," said ex-Saints boss Dave Jones.
Harsh? Jones was not alone in his thoughts. "Carlton Palmer can trap the ball further than I can kick it," said Ron Atkinson, who managed Palmer at Wednesday.
The fashion put-down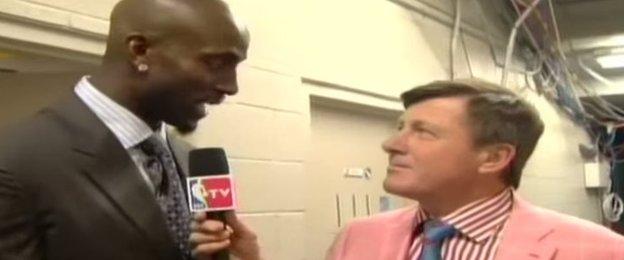 Who said it? Basketball star Kevin Garnett
Who was the target? American sideline reporter Craig Sager
What he said: "Tonight, I am stressing to you, you take this outfit home and you burn it.
"I know you don't double back with outfits, I've never seen you in the same one twice but you take this and you burn it. When you get done with this, you should be butt-ass naked, and the shoes too. Burn it. Handkerchief, lime thong, burn it. Gasoline, kerosene, either one."
'All it has is Robin Hood... and he's dead'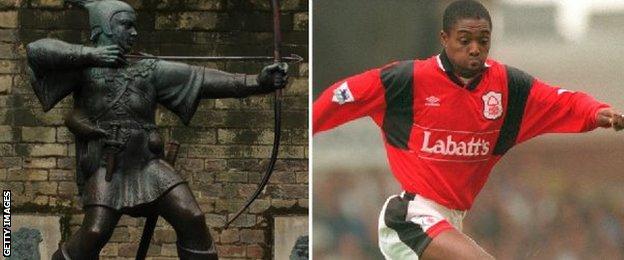 Who said it? Former Nottingham Forest striker Bryan Roy (on his move to Hertha Berlin)
Who was the target? The city of Nottingham
What he said: "Berlin has everything. It is a cosmopolitan city with theatres and the people are open-minded. They are not as narrow-minded like the people in Nottingham. There are no theatres, no cinemas, hardly anything. All Nottingham has is Robin Hood… and he's dead".
The cloaked attack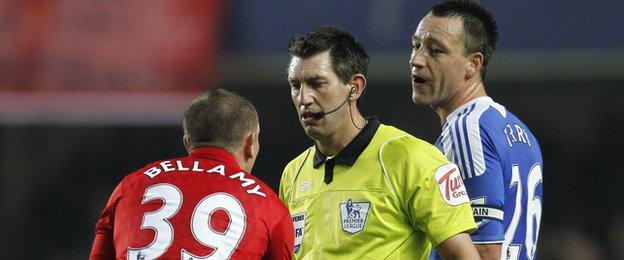 Who said it? Wales striker Craig Bellamy
Who was the target? Chelsea captain John Terry
What he said: "I know what JT is like and nothing surprises me about him so I'm not going to comment on the guy. I think everyone in football knows what he's like."
The wide-open attack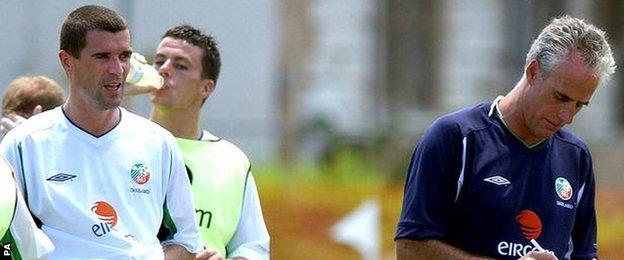 Who said it? Republic of Ireland midfielder Roy Keane
Who was the target? National coach Mick McCarthy
"You're a f****** w*****. I didn't rate you as a player, I don't rate you as a manager, and I don't rate you as a person. You can stick your World Cup up your a***. The only reason I have any dealings with you is that somehow you are the manager of my country! You can stick it up your b*******."
The reaction: Then, and only then, did Keane go home from Ireland's World Cup base in Saipan.
"Roy Keane's 10-minute oration was clinical, fierce, earth-shattering to the person on the end of it and it ultimately caused a huge controversy in Irish society." - Niall Quinn.