Island Games: Gibraltar bid to host 2019 competition
Last updated on .From the section Sport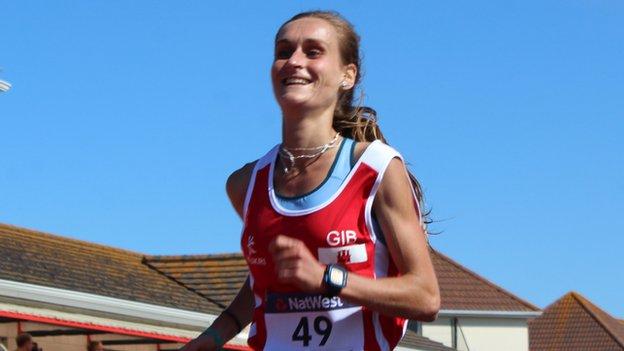 Gibraltar have put in a bid to host the 2019 Island Games.
The British Overseas Territory has stepped in after Menorca pulled out of hosting the event last month.
It would be the second time the Games has been staged on the Rock after it was previously held there in 1995.
Gibraltar's decision could end a hosting headache for the International Island Games Association, who had no hosts beyond 2017 until this week, when Guernsey put in a bid for 2021.
The Island Games sees small islands from around the world compete in a range of sports every two years.
In a statement, the IIGA said: "Detailed discussions have continued since the initial approach and the IIGA have now agreed to Gibraltar's request and have formally invited the Gibraltar Island Games Association to submit the standard bid documentation by the end of September 2015."
And IIGA chairman Jorgen Pettersson said: "It is the policy of the IIGA to give smaller member islands a chance to be the hosts and it is good to see Gibraltar taking up the challenge."
Jersey hosted the 2015 Island Games, which finished last month, with 2,700 athletes from 24 islands competing in 14 sports.
The Swedish island of Gotland will host the next event in 2017.
The Island Games

First held in the Isle of Man in 1985

Over 2,700 athletes competed in the recent Games in Jersey

Either Guernsey or Jersey have topped the medal table at six of the last eight Island Games

World cycling champion Mark Cavendish and Commonwealth Games gold medallists Kelly Sotherton and Cydonie Mothersill

have all competed at the Island Games