Shawn Dollar: Big wave surfer breaks neck in four places
Last updated on .From the section Sport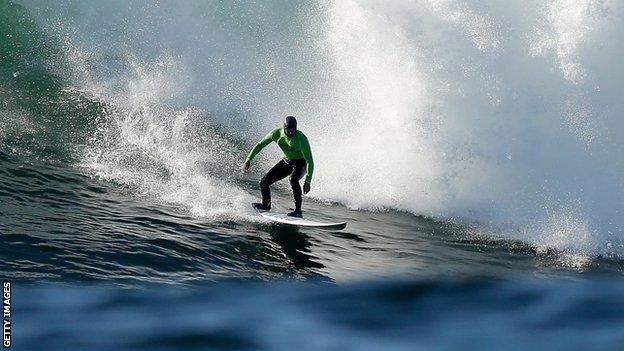 Big wave surfer world record holder Shawn Dollar said he was lucky to be alive after breaking his neck in four places surfing in California.
The 34-year-old American also incurred head trauma and suffered concussion when the accident happened off the state's Central Coast.
Dollar rode a 61-foot wave at the Cortes Bank, near San Diego in 2012, to set a new world record.
"I'm so thankful I'm alive and present today," Dollar said.
"I'm thankful to learn that even with these severe injuries I will make a full recovery."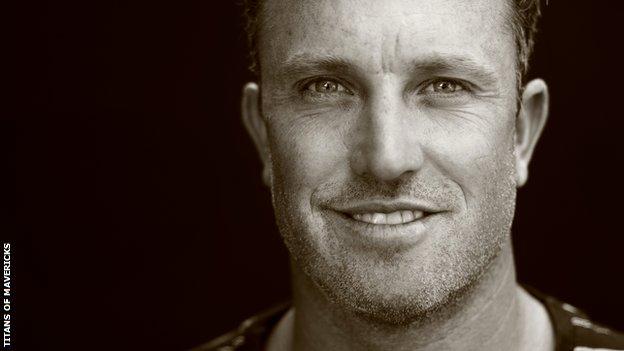 What is big wave surfing?
This is extreme surfing. The surfers paddle, or are towed by a jet ski, into a wave measuring more than 20ft high.
American Garrett McNamara, 48, holds the overall current world record when he was towed into and rode a 78-foot wave at Nazare, Portugal in 2011. Dollar, meanwhile, holds the 'paddle-in' world record for his 2012 Cortes Bank exploits.
Briton Andrew Cotton is one of the best big wave surfers in the world. The 35-year-old from north Devon rode a wave measuring 60ft off the coast of Portugal in 2014.