World Anti-Doping Agency to stop drugs manufacture in China
Last updated on .From the section Sport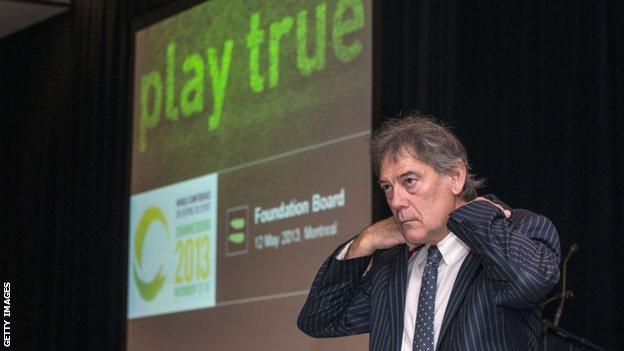 The World Anti-Doping Agency has signed an agreement with China's sports ministry in a bid to eliminate illegal manufacture and supply of performance-enhancing drugs in the country.
Wada has long maintained that China is the world's top producer and exporter of PEDs, which are sold on websites and shipped around the world.
"The partnership signifies a significant breakthrough," says Wada.
"The information collected is of huge value to anti-doping authorities."
David Howman, Wada director-general, added: "There have been great strides made in recent years by government agencies and law enforcement in shutting down large-scale doping rings.
"This progress has helped prevent doping substances from reaching the hands of athletes."