The day's best sport stories from BBC Sport's fringes
Last updated on .From the section Sport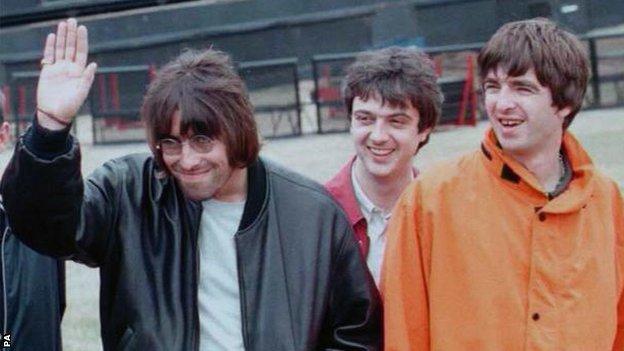 Here's a look at some of the stories from the fringes of BBC Sport.
Today we meet a time-travelling former Manchester United defender, a techno-spinning snooker world champion, bring you some incredible ball skills - oh, and Taylor Swift...
Who remembers Britpop?
Burnley defender Michael Keane says he thought it was 1996 when he woke up after being concussed during his side's recent win over Rotherham. He either has vivid recollections of being aged three, or has always regretted being too young to see Oasis play Knebworth.
READ IT: Concussed defender thought it was 1996
Ouch of the day
What's supposed to happen here is the two batsmen run past each other, to the wicket at the opposite end of the pitch, scoring a run in the process. But as Zimbabwe's Hamilton Masakadza knows, it doesn't always happen like that.
Skills to pay the bills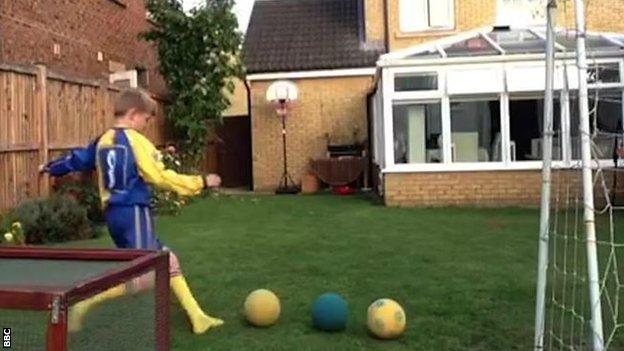 Kicking three footballs in a row through a basketball hoop at the other end of your garden? Easy.
WATCH: Check out these unbelievable skills from Match of the Day Kickabout viewer.
If cat-like agility is more your thing, have a look at these incredible catches from the World Twenty20 tournament:
WATCH: Stunning catch in Oman v Ireland game
WATCH: Goalkeeper or cricketer?
'It's out and out techno. Four beats a bar and BUFF! BUFF! BUFF!'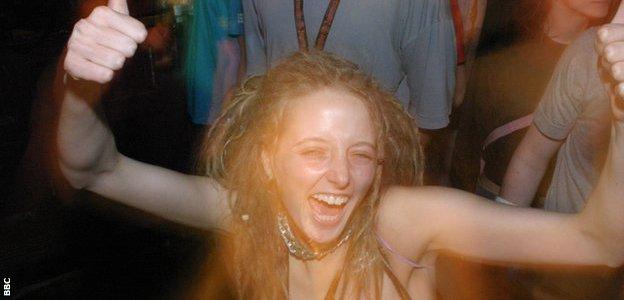 When he dominated snooker in the 1980s, his unshifting game-face saw Steve Davis cruelly given the nickname 'Interesting'. But he really, really is. How many other six-time world champions have you seen DJing at a massive weekender?
LISTEN: Snooker legend to techno DJ
'He's like the Cristiano Ronaldo of Sarcelles'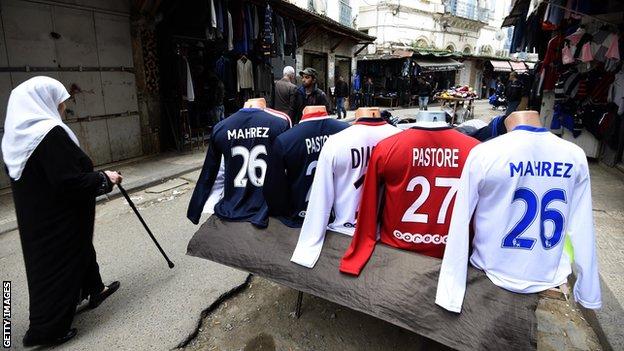 Riyad Mahrez's hometown hairdresser in France has been giving BBC World Service the lowdown:
"I have a lot of clients now that come because of Riyad. They come from Lille, from Belgium, from everywhere! I know all of his hair, all of the strands. He always changes his hairdo. If he changes his hair, people copy him. If he puts a line in his hair, people put a line in too."
READ: Mahrez's rise to the top via steak & chips
Now what you hear is not a test
John Barnes used to be a handy footballer back in the day. He also made a name for himself as a sometime-rapper too - featuring on the Anfield Rap and England's 1990 World Cup song with New Order. He's not lost any of those skills, we can report. Here he is performing The Sugarhill Gang classic Rapper's Delight.
It's the future of motor racing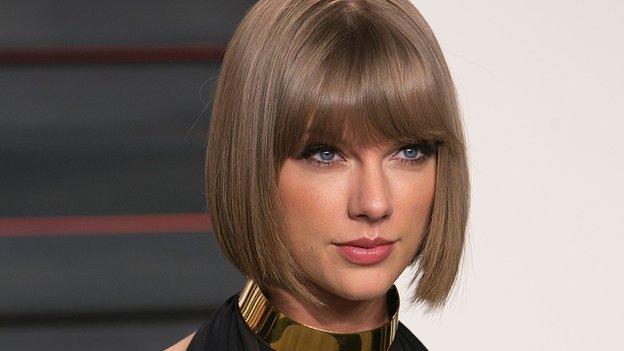 "We think we will sell every ticket that we have got and it is because of the combination of both Formula 1 and Taylor Swift." Not a phrase you hear every day. But after trying DRS and changing tyre technology to drum up support, F1 bosses in the US have decided what they were really missing was a 10-time Grammy award winner.
READ: US GP organisers turn to Taylor Swift
Nice hair, Phil
Our chief football writer, Phil McNulty, staged a live Q&A following Liverpool's Europa League win over Manchester United on Thursday. There were lots of questions about the game asked and answered. But Phil's furry hood left some wondering if he was sporting a mullet.
WATCH: Phil McNulty Q&A
Can a 23-year-old run a football club?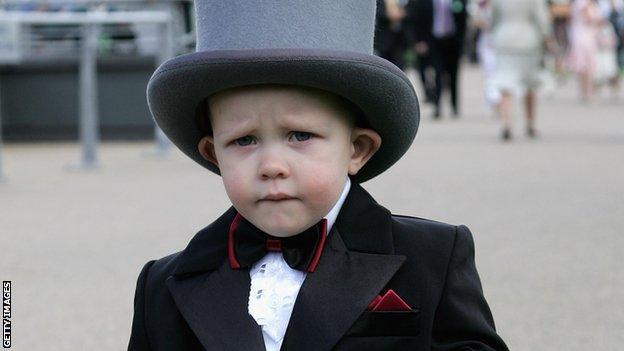 Football's youngest chairman, Wigan's David Sharpe, seems to be doing pretty well so far.
READ: 'You can't just walk into a club and act like a kid throwing your arms about.'
And finally...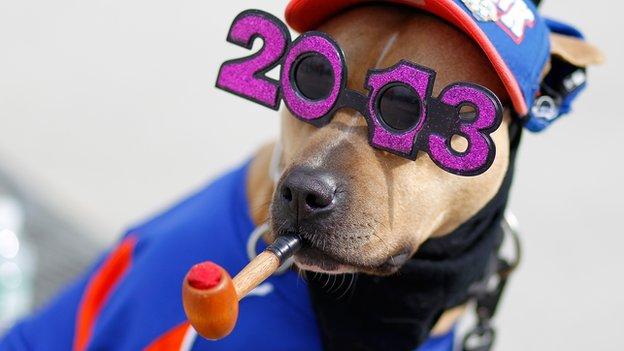 With this year's edition of the world-famous Crufts dog show under way, that naturally got us thinking: which sports personality has the best dog. See if you agree with this list.
READ: Best Dog owned by a Sporting Celebrity.
Have you added the new Top Story alerts in the BBC Sport app? Simply head to the menu in the app - and don't forget you can also add score alerts for the Six Nations, your football team and more.