Peak Zlatan & super Van der Sar - stories you might have missed
By Saj Chowdhury
BBC Sport
Last updated on .From the section Sport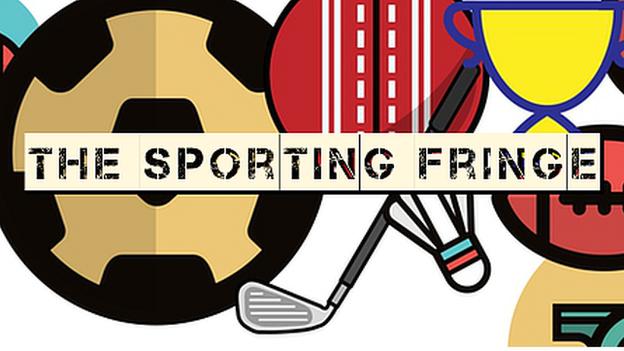 A retired Manchester United legend answers an SOS, the World Twenty20 goes 'catch crazy' and the quiet Jordan Spieth hits back at a "hater" - here's what you might have missed.
Van der Save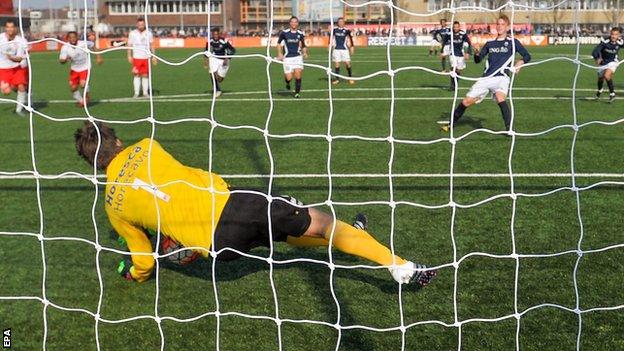 You know the script. Hero retires, retreats into the wilderness, grows a big beard, dons a lumberjack shirt and chops wood. He is then asked to come out of retirement for one last mission.
Ignoring the slight embellishment, Edwin van der Sar was that hero this weekend.
The 45-year-old former Manchester United player dusted off those gloves one more time to turn out for Dutch amateur side VV Noordwijk, whose keeper picked up an injury. Yes, they only have one keeper!
And in true Hollywood style, Van der Sar produced a slow-mo scene-stealing moment when he dived to his left to deny Jodan Boys' Jorn van Lunteren.
He did concede in the 1-1 draw, but we'll gloss over that.
READ IT: Van der Sar comes out of retirement and saves a penalty
'Où est la tour Ibrahimovic?'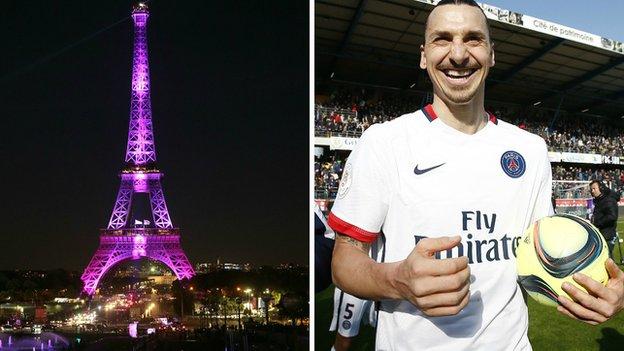 Zlatan Ibrahimovic added yet another major honour to his collection this weekend by helping Paris St-Germain to their fourth successive league title. The Swede, who has been involved in each of those campaigns, has now won 11 league titles in five countries.
Never one prone to self-doubt, he has suggested he would remain at the club next season if they replaced the city's Eiffel Tower with a structure built in his honour.
Now if Arsene Wenger can just persuade Boris Johnson to re-construct Big Ben as an effigy of Zlatan, he might finally be able to land a big-name striker.
READ IT: Ibrahimovic likely to leave PSG
You won't like Spieth when he's angry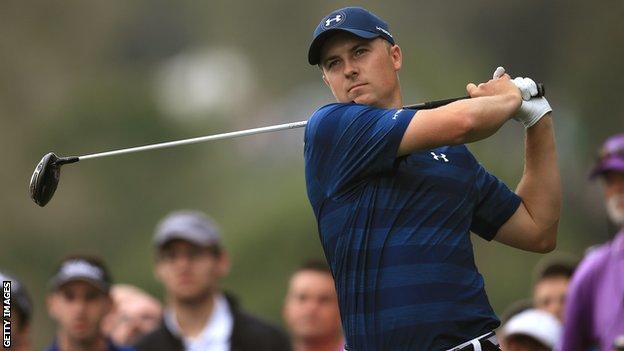 Most of us have tipping points and this weekend we found out what awakes the raging green monster inside the usually unflappable, impassive Jordan Spieth.
The 22-year-old two-time major winner, who narrowly made the cut at the Valspar Championship in Florida, came out fighting when an Instagram follower labelled him as "garbage" and "very average".

Spieth responded with, "Couldn't be further from the truth troll. Go do research before hating."
The Texan calmed down and told ESPN: "You'll probably never see me do that again because obviously it was seen and known and just really frustrating."
READ IT: Spieth hits back at 'garbage' comment
Your friendly neighbourhood Wrexham striker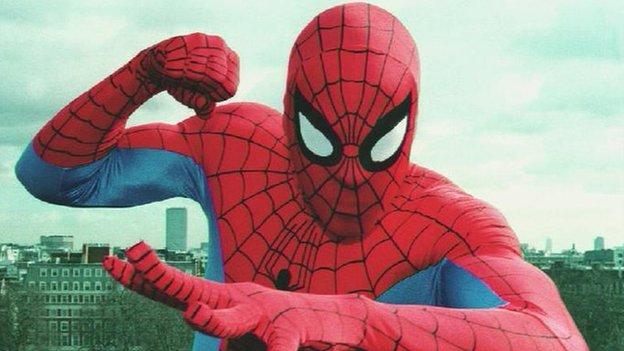 Hamstring, cruciate, calf, groin move aside, there's a new ailment in town - spider bites.
Striker James Gray has only just resumed full training for Wrexham following a month out because he was recovering from a false widow spider bite. Yikes!
The 23-year-old had to have surgery after the critter left a gaping hole in his arm.
Gray said he has suffered no long-lasting effects, although he was last seen swinging off the Pontcysyllte Aqueduct in a red and blue spandex suit.
READ IT: Wrexham striker set for return after spider bite
Trydown?!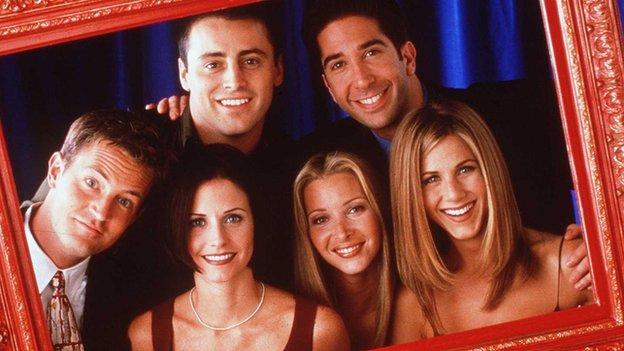 United States and rugby union. Swipe left.
There isn't a huge amount of love for the sport in the US with about 450,000 players dotted around the country. As for cultural reference, you might remember that Friends episode entitled "The One With All The Rugby". Or you might not.
But on Saturday, Saracens played London Irish at New Jersey's Red Bull Arena - in the first Premiership Rugby fixture played on foreign soil.
Incidentally, Sarries won 26-16 with a Nick Tompkins touchdown in the final quarter, following a Darren Allinson turnover!
READ IT: Premiership Rugby in the USA
The Flying Dutchman
We began with a Dutchman making a great stop and we end with another.
Step forward Pieter Seelaar who made this magnificent catch in the World Twenty20 to to dismiss Ireland's Kevin O'Brien.