British Biathlon boycott Russian leg of World Cup over doping fall-out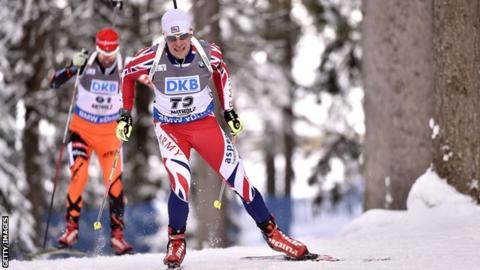 The British biathlon team have pulled out of the Russian leg of a World Cup event.
A statement said the decision was made because of "brain-washed, deluded and dishonest comments" from Russian athletes following the McLaren report.
The report claims more than 1,000 Russians benefited from state-sponsored doping between 2011 and 2015.
There are 31 suspicious cases against biathletes, according to the International Biathlon Union.
The IBU is due to announce sanctions for the athletes named in the report on 22 December, in accordance with the framework set out by the World Anti-Doping Agency (Wada).
The Sochi Olympic Winter Games featured heavily in lawyer Richard McLaren's investigation.
Britain have joined Czech Republic in boycotting the biathlon event in Tyumen, which runs from 9-12 March.