Commonwealth Games 2018: Schedule announced for Games in Gold Coast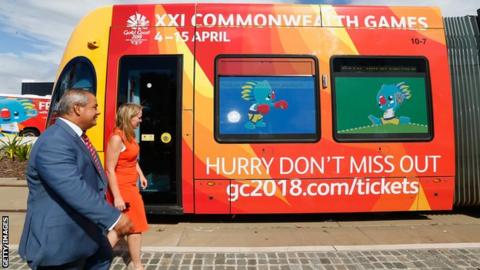 The schedule for next year's Commonwealth Games in the Gold Coast has been announced, marking one year to go before competition gets under way.
Women's triathlon will be the first gold medal to be won on the Games' opening day - Thursday, 5 April 2018.
The men's and women's 100m finals are on day five, while the rugby sevens will bring events to a close on 15 April 2018.
The Gold Coast is a coastal city in the Australian state of Queensland.
The BBC was awarded the UK broadcast rights for the 2018 Commonwealth Games last year.
In March, Durban was stripped of the right to host the 2022 event.
Birmingham, Liverpool, London and Manchester have expressed interest in replacing the South African city - and officials have said they would consider a joint UK bid.