Doping in sport: Three more athletes stripped of Olympic medals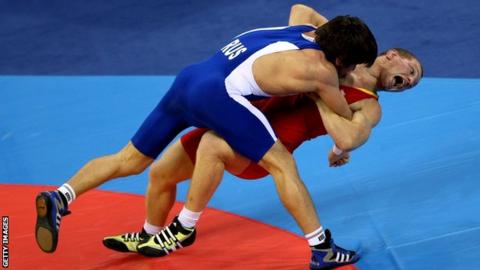 Three more athletes have been stripped of their Olympic medals after failing retests of their Beijing 2008 and London 2012 doping samples.
Wrestlers Vasyl Fedoryshyn, from Ukraine, and Artur Taymazov, of Uzbekistan, have lost their respective 2008 silver and gold medals.
Russian weightlifter Svetlana Tsarukaeva has been stripped of her 2012 silver.
All three tested positive for the steroid turinabol.
Taymazov also tested positive for another steroid, stanozolol.
The International Olympic Committee is retesting hundreds of doping samples from the 2008 and 2012 Olympic Games based on targeted intelligence.
More than 100 athletes have already been sanctioned as part of the retesting programme.