The things you only understand if sport rules your life
Last updated on .From the section Sport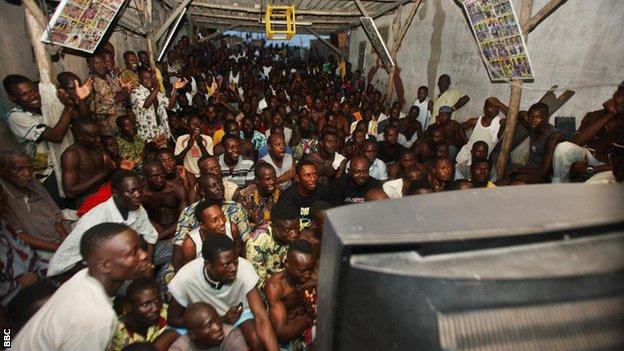 Another mammoth sporting weekend is here.
From the London Marathon, FA Cup semi-finals, snooker's World Championship, the Premier League and Women's Super League, Champions Cup, through to the Fed Cup, there's barely time for a decent meal.
Here's some things you'll only understand if sport rules your life...
Never mind 3pm, tea-time is the perfect time for an FA Cup semi-final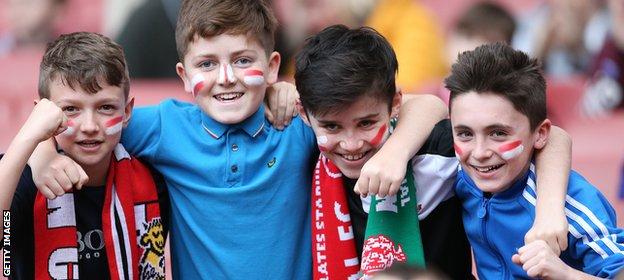 Whether you've binged on sport all day long, or you've been forced to be out and about and been glued to your phone, a tea-time FA Cup semi-final at Wembley is THE perfect end-of-day, before you go out pick-me-up.
And they kick off with Chelsea with Tottenham - on the Beeb (THE home of the FA Cup). Cue Match of the Day music and montages of Dele Alli, Harry Kane, Diego Costa and Eden Hazard (67 goals between them this season!).
Yes, some people love a 3pm kick-off, but if you can't be there, you want it on the telly at a time that suits you - and that's tea-time, slap bang in Celebrity Pointless land.
Read: Coverage times from the best of this week's sport action on the BBC
You wish people would only talk to you at half-time or full-time - or even better, Monday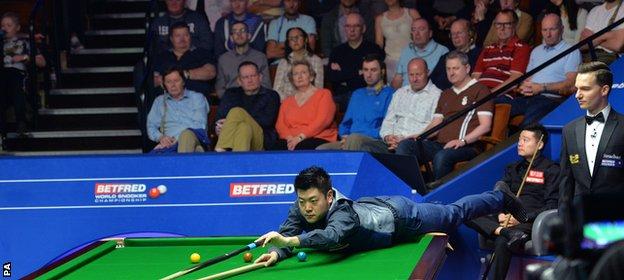 There's nothing worse, is there? You've prepped for the game, got comfy, found that packet of hidden biscuits, and your girlfriend, boyfriend, mum or dad* (delete as appropriate) chooses that very moment to tell you about their week or their day, in the most minute of details. Listen, it's simple, I DON'T CARE. I'm not bothered about your feelings right now.
I'm not bothered about your job. Just LEAVE ME ALONE. The best sport to watch if you do have to smile, and nod and pretend to listen? The snooker - there's barely any commentary, and it's slow, so there's plenty of time to look away and smile, while you listen and watch. Even better, it's on the telly and your phone. All weekend.
Watching sports you know absolutely nothing about is better than any chore, ever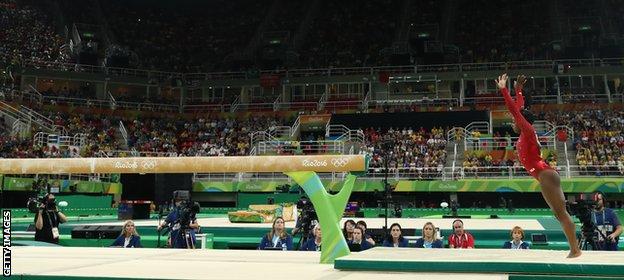 OK, so you don't know much about gymnastics - other than you vaguely remember that Amy girl missed her exams for the Olympics and you've heard of Simone Biles (who's got her own move) - but you know that landing on two feet after some whizzy routine in mid-air is bloody good. Great in fact.
Get it on. Beats cleaning up after last night's takeaway or tackling cleaning your room. Your pile of mucky pants can wait. Simone Biles isn't in action (she's American and this is the Euros #geography). It's red button and online across lunchtime Saturday and Sunday.
Watch: Simone Biles perform 'The Biles'
You can watch 15 minutes of a sport and learn more than any pundit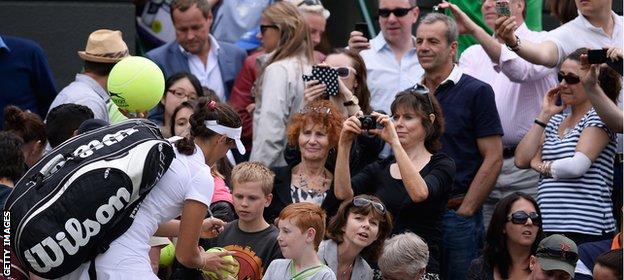 You've seen Wimbledon for at least 35 minutes for the last three years - and it's on again soon, so spare some time to gen up.
You need to know about more than Andy Murray, so here's your chance to get to know Britain's best female players.
Laura Robson was junior Wimbledon champion in 2008 but injuries have been a real pain for her since. Literally. Remember, you watch Wimbledon, so you can do this...
Come on, it's pundit time. (PS: Google will make you an expert in 2.8 minutes).
You could do it yourself if you really tried, but you really can't be bothered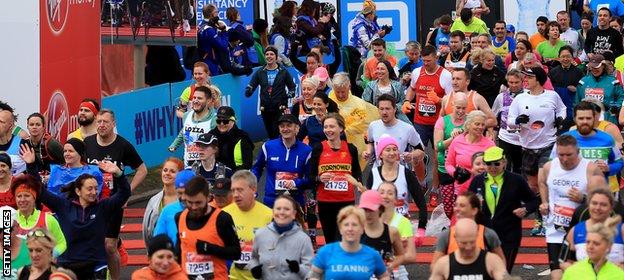 Every year when you watch the London Marathon, you're tempted to dig out your old trainers and at least run to the shop - especially when you run out of biscuits. How hard can it really be to run, without stopping, for five hours?
You were pretty nifty at the 400m in the last year at school. Be warned like, the record is about two hours - that's literally two episodes of Game of Thrones.
This year's sweat-a-thon, including Batman (probably), starts on Sunday morning at 9am. And if you're only just awake, stick your headphones in, get on the wi-fi and watch it under the duvet on your phone.
And there are bags more sports besides on the BBC this weekend. All of the details and the timings and whatnot, are here.
There's some highlights below, if you like a nice, full list
Saturday, 22 April
(all times BST)
On the TV
16:50-19:20 - FA Cup semi-final. BBC One, BBC Sport website
On the radio
14:45-17:30 - Rugby union - Munster v Saracens, Pro12, BBC Radio 5 live sports extra
17:55-19:55 - Football - Bristol City Women v Reading FC Women, Women's Super League 1, BBC Radio 5 live sports extra
On red button and the BBC Sport website
09:00-15:00 - Tennis - Fed Cup: GB v Romania
10:00-14:00 - Snooker World Championship - 2 x table streams web only, plus Red Button coverage 10:00-11:25
11:25-14:50 - European Gymnastics Championships: Apparatus Finals - Red Button
14:30-18:30 - Snooker World Championship - 2 x table streams web only, plus Red Button coverage 16:30-18:00
14:30-17:30 - Football - Final Score - Web only 14:30-17:15, Red Button 14:50-16:30, BBC Two 16:30-17:15
18:20-21:30 - British Swimming Championships - Worldwide
19:00-23:00 - Snooker World Championship - 2 x table streams web only, plus Red Button coverage 19:00-23:00
Sunday, 23 April
On the TV
09:55-12:15 - Snooker - World Championship, BBC Two (10:00-14:00, Tables One and Two, Connected TV and online)
22:30-23:20 - Football - Match of the Day 2, BBC One
On the radio
11:55-14:00 - Football - Celtic v Rangers, Scottish Cup semi-final, BBC Radio 5 live
14:00-16:15 - Football - Burnley v Manchester United, Premier League, BBC Radio 5 live sports extra
16:15-18:30 - Football - Liverpool v Crystal Palace, Premier League, BBC Radio 5 live sports extra (from 17:00, BBC Radio 5 live)
On red button and the BBC Sport website
08:50-12:30 - London Marathon: Elite Races - Red Button
09:00-18:00 - Tennis - Fed Cup: GB v Romania
10:00-14:00 - Snooker World Championship - 2 x table streams web only
11:25-14:50 - European Gymnastics Championships: Apparatus Finals - Web only, Red Button 1230-1450
12:30-16:00 - London Marathon: Finish Line
13:50-16:00 - Football - Women's Super League: Yeovil v Liverpool - Worldwide
14:30-18:30 - Snooker World Championship - 2 x table streams web only, plus Red Button coverage 1450-1800
14:55-17:05 - Rugby league - Challenge Cup fifth round: Whitehaven v Halifax - Worldwide
18:20-21:30 - British Swimming Championships - Worldwide
19:00-23:00 - Snooker World Championship - 2 x table streams web only plus Red Button coverage